Part 1 | Part 2 | Part 3 | Part 4
In this series' last post, we discussed that blogs are not businesses but rather platforms on which to build serious business.
We also talked about the three essential circles of monetization and how they are the crux of what it takes to build a significant online business.
If you haven't read that post yet, I encourage you to stop now, go back and read the introduction post, and then return to this article. It sets the foundation for what we're going to cover to help you make money with a blog.
Here's the thing – SMART business owners don't make money by mistake.
Yes, sometimes people like to spin urban legends about some successful person's get-rich-scheme.
But the truth is that those who are successful, in the true meaning of the word, are successful because:
They plan strategically so that success becomes almost inevitable.
They work their behinds off to make it happen.
It's no different with your blogging business. If you want to succeed, you need to:
Plan strategically so that YOUR success becomes almost inevitable.
Work YOUR behind off to make it happen.
"So Leslie – I know how to work hard, but how do I plan for success in a strategic way?"
I'm so glad you asked that question. Lets dive in . . .
Who Are You Selling To?
If you're going to be making money with a blog, it's going to be essential for you to have a deep understanding of who you are selling (think: providing value) to.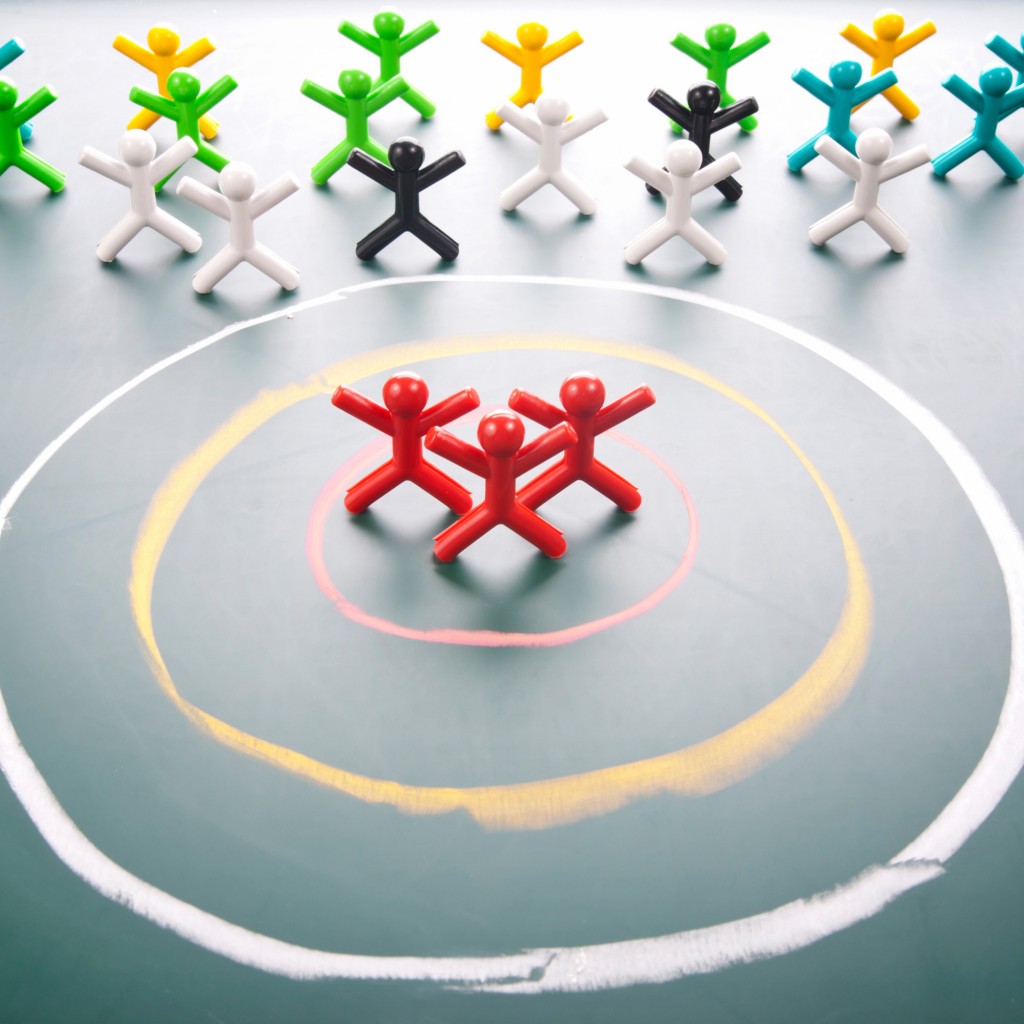 Here are four questions you need to clearly answer:
Who is my ideal target person (ITP)? I want you to be extremely specific about who that person is.
What are their goals?
What are they struggling with?
What resources/products/services can you provide/recommend to help them accomplish their goals and overcome their struggles?
The key thing is this – whatever you're selling should focus on providing value for them, not just for you.
I will say this again because it's critical – It's all about THEM!
Once you have this understanding, it's time to come up with an actionable plan.
Strategic Blog Monetization
Now that you know the kinds of resources, products and services you can provide or recommend to your ideal target person (ITP) , it's time to start creating.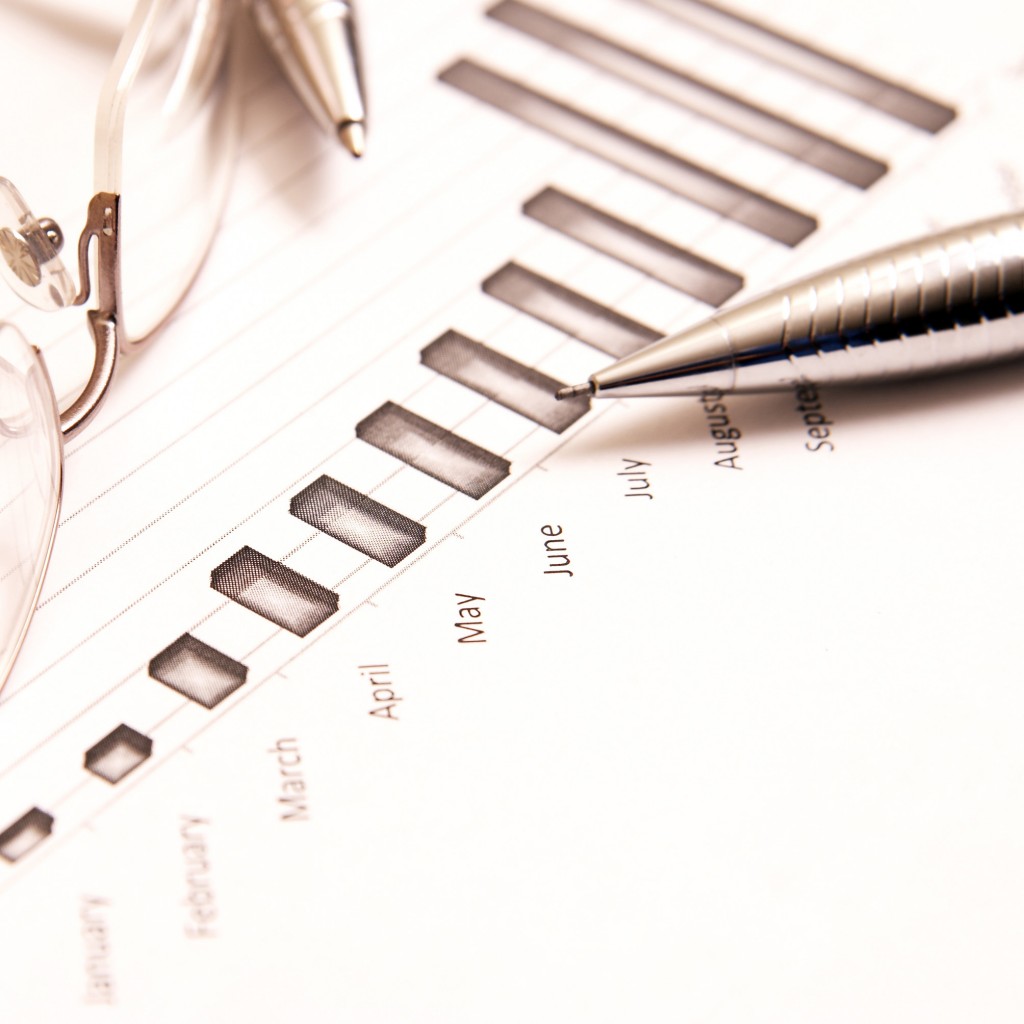 You're either going to be creating the product, service process, or content that promotes a relevant product or service.
To get into the nitty gritty, I'm going to use the example of affiliate marketing, since that's one of the main income streams for my blog. I'm going to use my blog (Become A Blogger) and the concept of 'affiliate marketing' as an example.
First, let's start with MY ideal target person (ITP). That person is someone who wants to start a business that helps and contributes value to the lives of others.
In order for my ITP to accomplish their goal, they will need . . . you guessed it . . . a blog.
In order to start a blog, there are a few things that person will need to do (remember – we're focusing on their goals). Here are examples:
Get a domain name
Get Hosting
Install and configure WordPress
Install a nice looking, functional theme
Get a reliable email marketing service
Start creating awesome content and develop their business
So what did I do? I started creating resources to help them do those things. For example, at a basic level, I've written detailed articles on how to start a blog, written comparison posts on different email marketing services.
The key thing here is that these posts provide tons of value AND include affiliate links to the services I promote.
On a more advanced level, I've created an entire course on how to start a blog and an entire GetResponse Resource Center showing people how to start using these services.
The result – people get value, are able to take action, and when they do that and purchase the services I recommend, I get a commission.
But it doesn't end there. That's just ONE part of the strategic planning. The next part is to answer 4 questions about each product or service you are promoting:
How much money do I currently make with X (i.e. affiliate marketing, digital products) on my blog?
How much money do I want to make with X on my blog in a specific amount of time?
What do I plan on selling to make that money?
How much do I want to make on each product/service?
From the figures gained answering the above questions, create a Money Map (table). In the following example, my X will be Affiliate Marketing. These are products and services I promote in exchange for receiving a commission for each sale.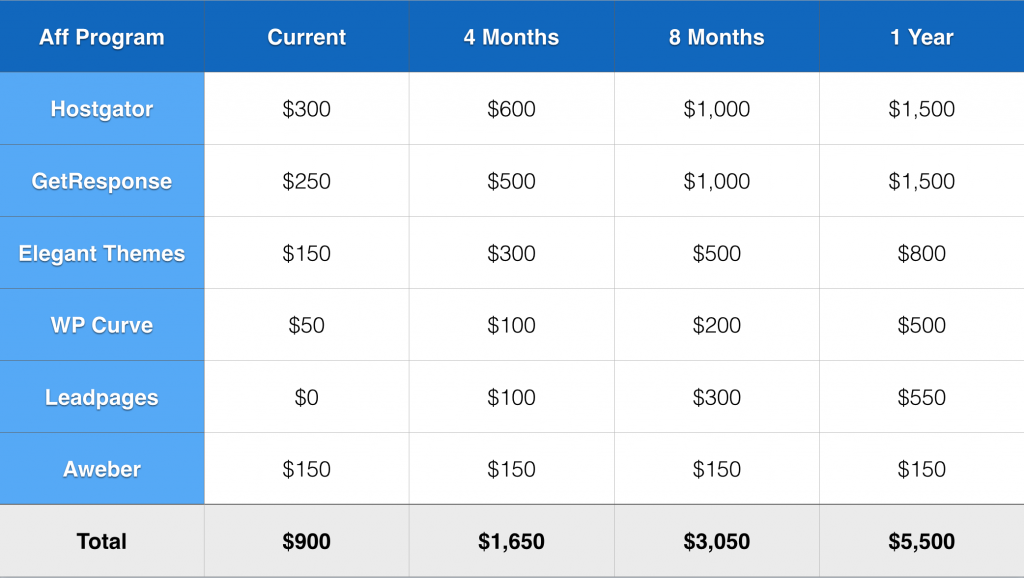 This is an exercise that I completed around 5 months ago and it included values for how much I was making at the time.
The beauty of this Money Map is that you not only get an accurate picture of where you are, but you can also plan for where you want to be.
Monetization-Based Action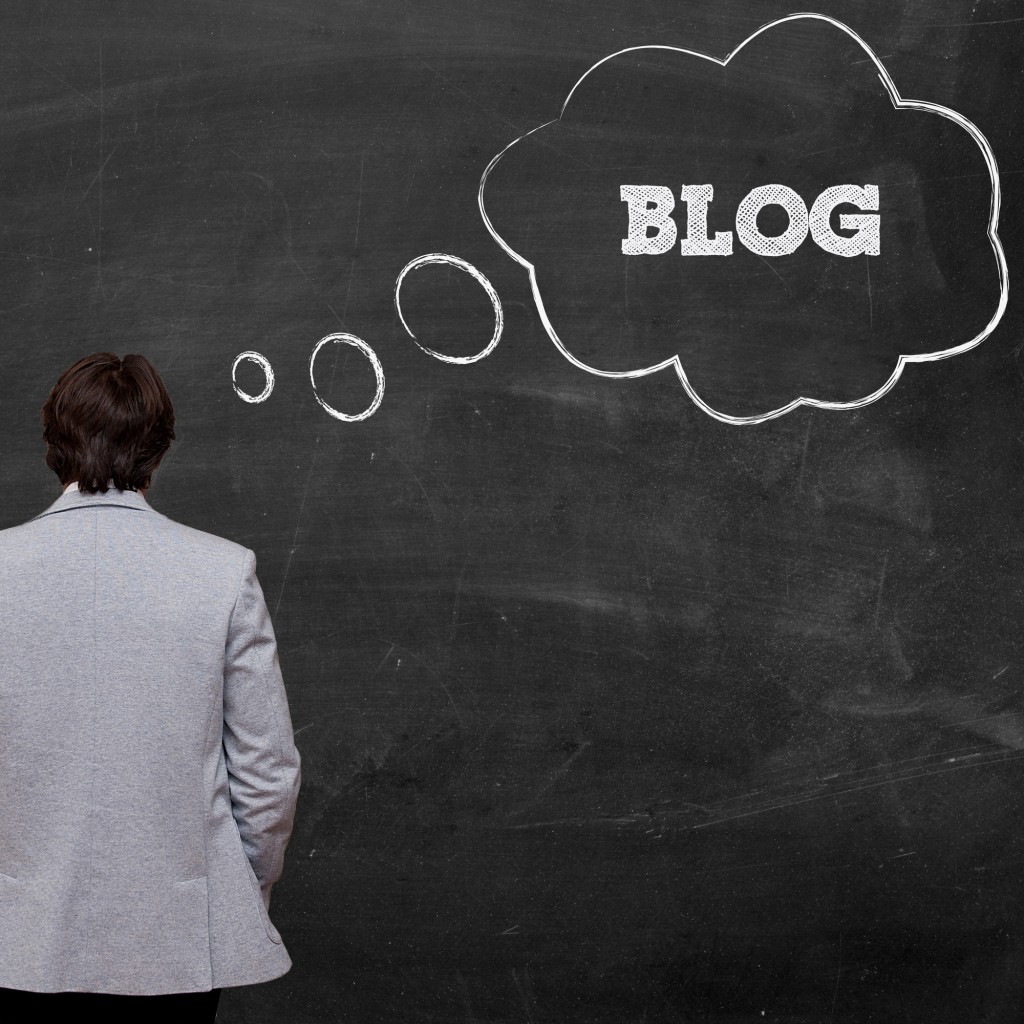 This stage is where the magic really happens. Let's look at the first two rows of that same table to get into specifics.
When I created the table, I was making an average of $300 and $250 a month on Hostgator and GetResponse affiliate promotions respectively.
My goal was to double that to $600 and $500 per month. At this point, I ask a very specific question – What can I do to increase my income from promoting these two services?
This is where monetization-based action comes into play.
I made the decision to create more content specifically focused on helping people get started with their hosting and their email list.
Here are content pieces I created about hosting:
The beauty of that content is that they also promote Elegant Themes because I think they are a great place to get affordable WordPress Themes.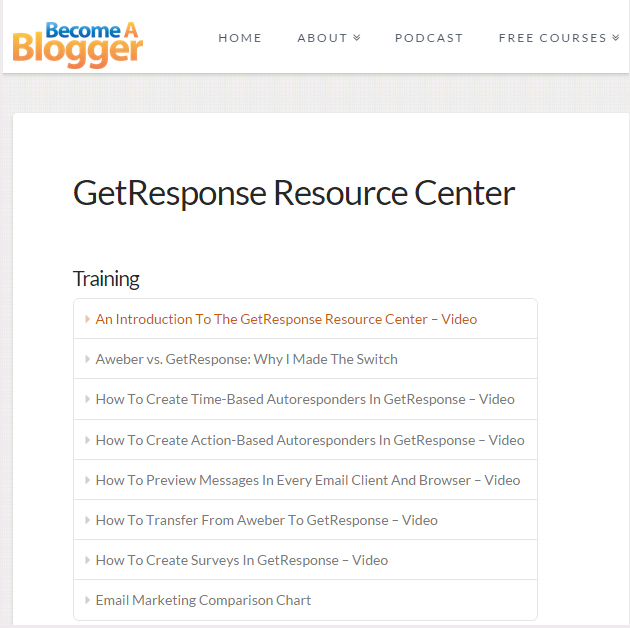 To increase my GetResponse commissions, I knew it would take a lot more work because my affiliate commissions with GetResponse start at around $4.95/month as opposed to $100/signup with Hostgator.
So, I created an entire GetResponse Resource Center with video training, a detailed comparison article AND an email marketing comparison chart.
The key here is that I'm taking ACTION based on very specific goals and can adjust what I do depending on whether I'm reaching my goals or not.
In looking at my affiliate commissions for January, I can see that I've made $700 for Hostgator and $924 with GetResponse.
By March I should be at $1,000 for both Hostgator and GetResponse. This tells me that I need to take more action for promoting Hostgator over the next few weeks and that I'm headed in the right direction with GetResponse.
Some other examples of monetization-based action that I've taken include:
Conducting a live webinar with LeadPages, which includes an affiliate promotion at the end
Created a video review of WP Curve
The key is that in my content creation, I'm looking strategically at my monetary goals and making decisions about creating something (content, a product, etc) that provides as much value as possible to my audience, while helping me reach my goals.
Your Monetization Goals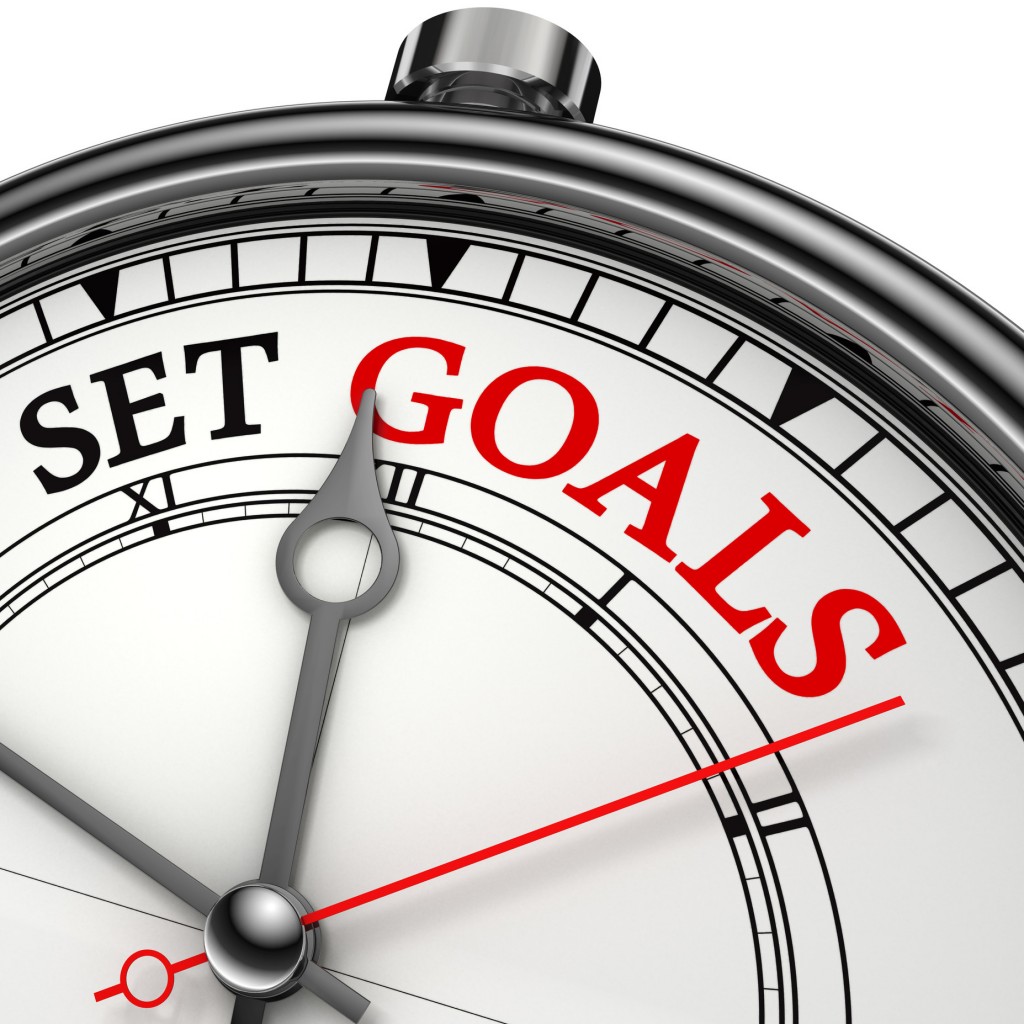 The example above was specific to affiliate marketing. However, the principles apply to whatever form of monetization you are using.
If you have digital or even physical products that you are selling, you can create videos showing your ITP how to accomplish their goals using your physical products.
If you are providing a service, think about what information your potential customers are looking for. What questions do they have? Answer those specific questions. Help them with their goals and struggles in the content you create and then provide them with the offer of your service.
If your goal is to make money using ads, the key is getting your ITP to visit as many pages as possible. How can you increase your pageviews? How can you create content that leads them to other content on your site?
In summary
The content you create should be primarily aimed at helping your audience, but must also line up with your monetization goals. That's what monetization-based action is all about. Here's a simple outline of the steps:
Define your Ideal Target Person (be specific and write it down)
Write down their goals and struggles
Make a list of all of the tools and resources they will need
Create your Money Map, which will include:

How much you are currently making for each item
How much you want to be making in 4 month increments up to a year

Determine the content you need to create to reach your goals
Create that content
Your Turn
Do you have monetization goals for your blog? Is your blog making any money yet? Let's chat about it in the comments section below.