Part 1 | Part 2 | Part 3 | Part 4
In the last two posts of this series, we introduced and laid out the initial steps for Strategic Blog Monetization.
By now you should have a pretty clear understanding of what it takes to make money with your blog and the specific actions you should be taking.
If you haven't read those posts yet, I encourage you to go back and check them out before reading this one.
In this post we're going to look at optimizing your blog for making money.
The Problem With Blogs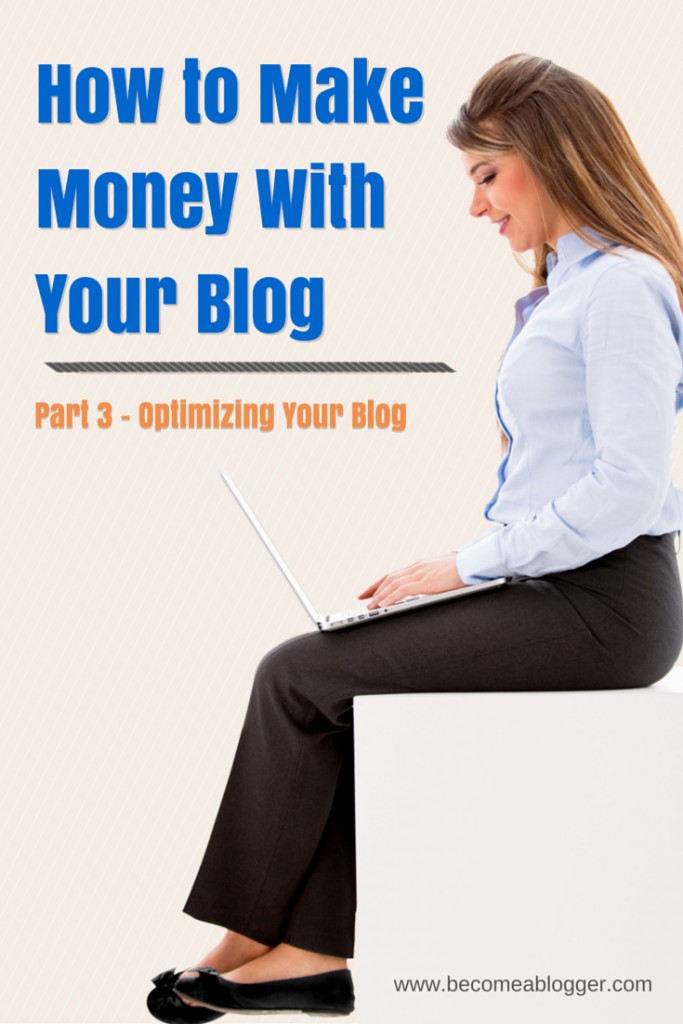 When you visit the typical blog, you usually encounter a ton of options. You often find one or two navigation menus with links to the main sections of the site.
You'll come across sidebars which offer even more options: a bunch of banners, lists of popular posts and recent comments, a picture of the person with a link to their about page.
Then there's the main content area. If you're on the homepage, you'll likely see multiple posts displayed.
Here's the problem – the more options blog visitors have, the less likely they'll be to make the decision you want them to make.
On the other hand, people generally visit a blog for information. There's a lot of browsing that takes place and you want to make sure that your visitors are able to find what they are looking for. And yes, that can get messy.
What you end with is a wide spectrum, ranging from extreme minimalist blogs like Zen Habits (where the focus is on specific content) to the Huffington Post, which features an onslaught of links, a ticker, banner ads, and so much more!
Which one is right? The answer is – it depends!
What is YOUR focus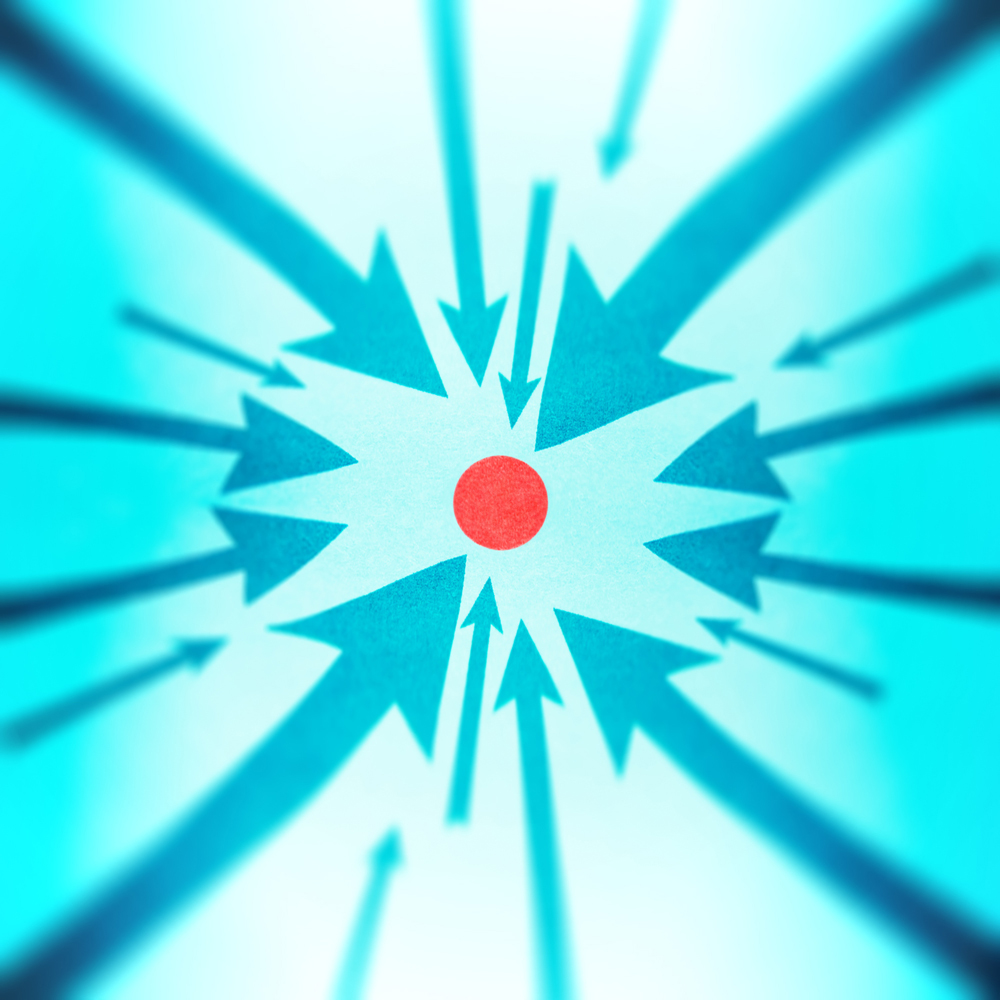 When it's all said and done, the layout of your blog will depend on your focus. And in developing your focus, you should take into account your monetization goals. I can't say for sure what your focus should be, but I will share my focus with you.
When someone visits my blog, I want them to:
Maximize the use of the information they find
Jump on my email list
The reason for this is simple – My email list is an extremely valuable asset because it allows me to nurture relationships with subscribers by sending them valuable content.
Building relationship is key.
Yes, they can choose to follow me on social media, but that's something that I don't have complete control over. If they liked me on Facebook, chances are high that they won't even see my content when I post it..
Remember, it's all about building trust with your audience, so that when you make an offer, they are ready to purchase.
For this reason, I've chosen to get rid of distractions that might take my audience's attention away from signing up for my email list.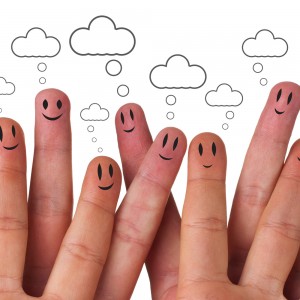 At first, I made a decision not to include any banner ads on my site, and finally transitioned to completely removing the sidebar.
Side note: I'm definitely not suggesting that this is something you should do. In fact, it's something I'm currently testing. Please don't jump to remove your sidebar, instead note the principals behind my decision.
Now, when someone lands on a post via social media, a search in Google or a referral from another site, they land on pure content (first goal) and then get the option to opt in at the bottom of the post.
Visitors to my page are also greeted with a lightbox popup that invites them to subscribe, for which I use LeadPages.
Again, my PRIMARY focus is to get blog visitors to subscribe to my email list, because that's where I can deliver the most value.
Once you know what your primary focus is, you can then decide on a secondary focus.
For me, it's to get people to sign up for the Become A Blogger University. I do that via my email follow-up sequence.
Now you might be thinking that sales for my University should be my primary focus. However, I've chosen to make the primary focus my email list signups because that's the path of least resistance.
It's MUCH easier to have someone give up an email address than pull out a credit card.
So I first focus on the email, and then on the sale.
Eliminating distractions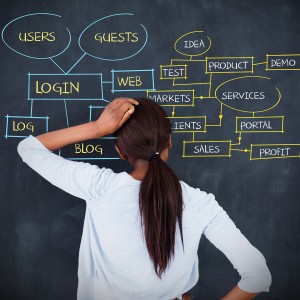 Eliminating distractions is often overlooked. Your blog's primary focus should be fairly obvious.
The more distractions you have on your blog, the less likely it will be that your blog visitors take the actions you want them to take.
This is the reason why I don't have a bunch of extra stuff cluttering up my blog. I keep it simple because I want there to be an almost single focus.
What does that mean for you? It might mean getting rid of those ten banners that clutter your space and don't yield results.
It might mean having one large banner that points to your primary focus.
It might even involve removing social media badges and like boxes from your site.
It all depends on your primary focus.
In summary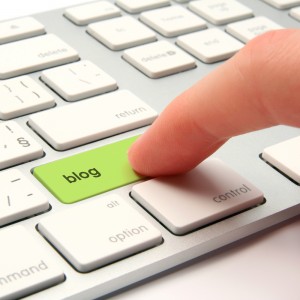 If you want to increase the chances that your audience will take a specific action, you've got to determine what that action is and optimize your blog for that action. Here are the steps covered in this article:
Determine what your primary focus is (write it down).
Determine what your secondary focus is (write that one down too).
Once you've decided what your primary focus is, make that extremely clear in the layout of your blog.
Make your secondary focus relatively obvious, but don't let it distract from your primary objective. You might even want this to be in your email sequence instead of directly on your blog.
Eliminate as many distractions as you can without making it inconvenient for your audience (i.e. don't remove your menu)
Your Turn
I will leave you with one question. What is the primary focus of YOUR blog? Lets chat about it in the comments below. See you there.