Part 1 | Part 2 | Part 3 | Part 4
If you don't already know this, let me be the one to say – we are living in the information age.
When I was a kid and wanted to learn something (not too long ago), I'd hop on a bus in St. Maarten, pay 1 guilder (the equivalent of $0.60 American), go into town and visit a building called "The Library."
Are you old enough to remember those days (without the St. Maarten part of course)?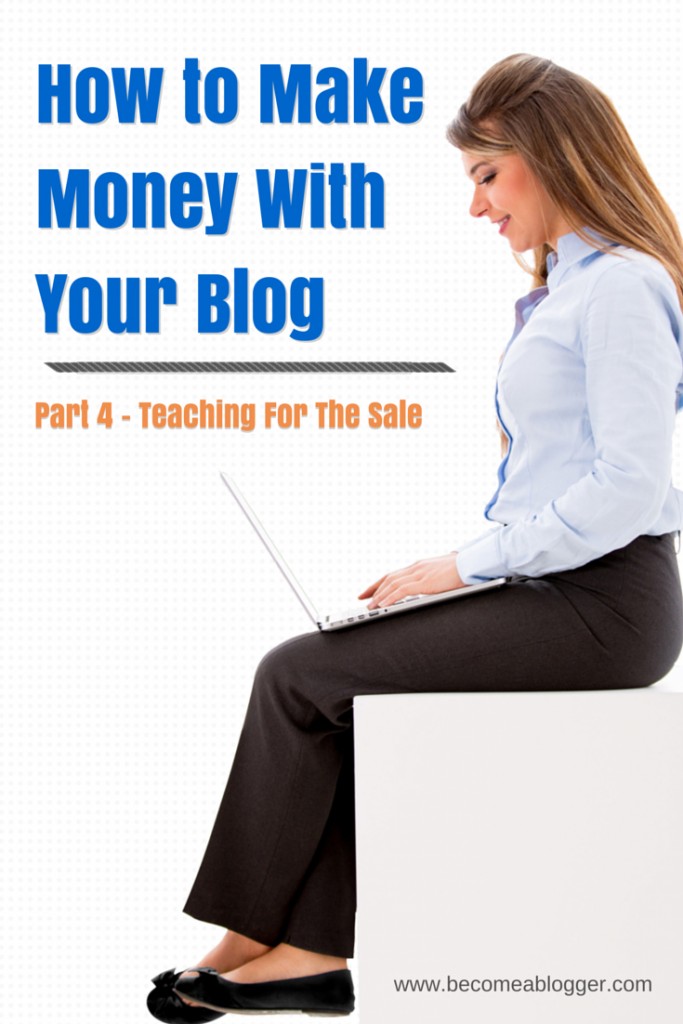 Today, if I want to learn something where do I go? Google of course.
According to Eric Schmidt, "Every 48 hours there is more content being produced from the beginning of time to 2003."
This is INSANE, but it's also beautiful. This means, that if done right, you and I have the opportunity to create the kind of content our audience wants and also generate a lot of traffic.
Because the internet has become ubiquitous in our society, today's consumers have also become learners.
When I was in the market for a new phone, I went to Youtube and started searching through different phone videos. I wanted to learn about each of the phones out there in order to make an informed decision.
I looked at people using the phones for different tasks (i.e. browsing the web, using apps, taking pictures) and finally decided to go with the Moto X.
If you can strategically create content that educates an audience then you are also establishing yourself as the expert they will trust and buy from.
Need proof? No problem.
The Story Of Cassandre
A few years ago a young lady, who lived in my neighborhood, began selling natural hair products.
I didn't know her personally, but I had seen Cassandre around (no, this is not a love story, though a "union" of sorts did occur – more on that later).
We eventually became superficially acquainted through Facebook. One day while browsing/stalking through Facebook (as we all love to do), I noticed a post she'd shared. It was a post from her website.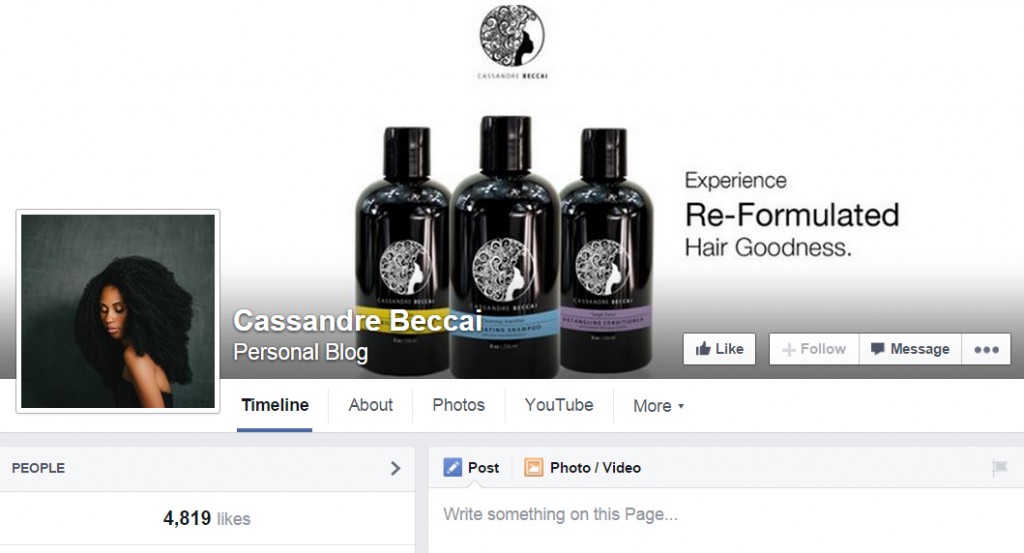 I'm not sure why, but I decided to click over. I mean – it's not like I was interested in natural hair (please picture me saying this in a deep voice while pounding my manly chest). But I was curious to see what she was doing.
After checking out her site, I was impressed; Not because she was doing a great job at blogging and marketing, but because I could see that she was trying.
And although Cassandre wasn't promoting herself in the best way, I could tell that she was willing to try just about anything (legal of course) to be successful.
After meeting with her, we decided to partner up (the "union" I spoke of earlier); I would help her to build an online presence with a blog. I would provide Cassandre some resources and help her develop a sustainable plan. The rest was up to her.
The Plan of Action
We first started by looking at what she was doing. She was creating natural hair products – products of high interest to her target demographic.
So we asked a few questions: (please refer back to the earlier post)
For her ideal target person:
What are her goals?
What is she struggling with?
The answers were along the following lines:
How to naturally lengthen her afro-textured hair
How to style her hair
How to take care of her hair
Etc (you know – all that hair stuff)
Since the answer to these questions were best addressed visually, we decided to use Youtube and develop an Education Campaign.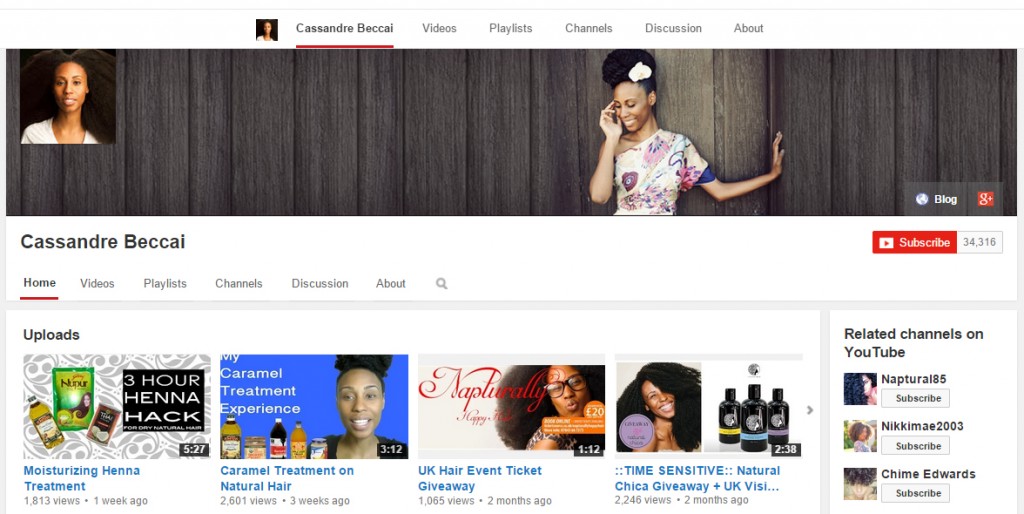 She started creating videos teaching the exact things her audience was trying to do, as well as helping them overcome challenges they would encounter along the way.
Because she started teaching, and did it well, her audience started growing.
Did it work? Good question.
Let's look at it financially. Before we started her education campaign, her business was not really profitable. She had a few loyal customers who loved what she was doing but not much else.
Cassandre's profits varied from month to month. Occasionally, she'd pull $100 a month, other months she'd be in the red.
After going on this education campaign and teaching her audience exactly what they wanted to learn, her audience grew. Cassandre's audience shared the information with others, and her products were being purchased at a much higher rate resulting in profits that have exceeded $2,000 monthly.
Now, is that a life changing amount of money? Not really, however, she is building a brand through education, and honestly – the sky's the limit.
She has since launched a few digital products that have done well and has more underway.
My Biology Blog
As you may or may not know, I have a blog named Interactive Biology. It's a blog where I basically teach biology through short videos covering one topic at a time.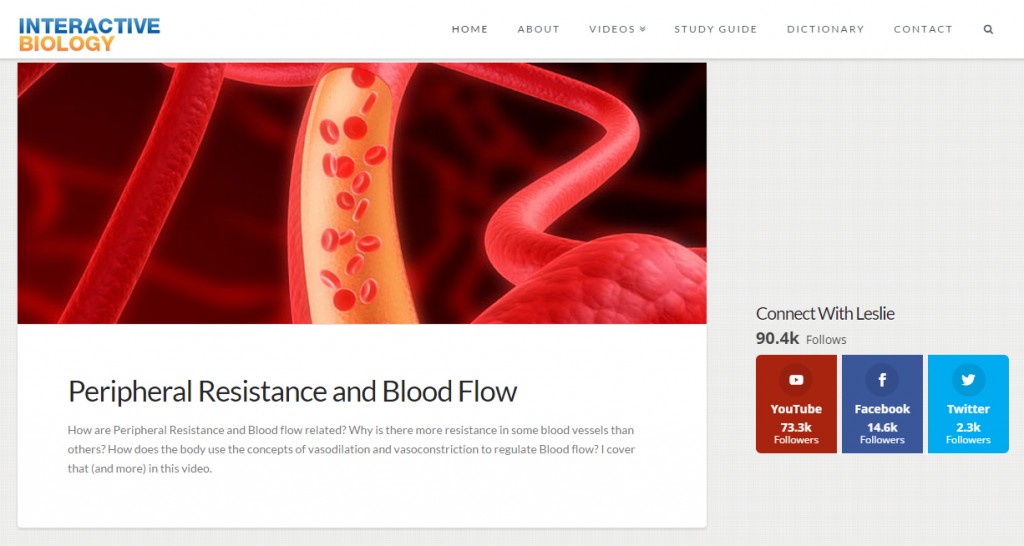 This blog has grown to where I now get over 60K people visiting it in one month.
This blog makes $1K-$2K/month even though I've not updated it significantly over the last 3.5 years.
How did it get this way? I invested my time in building educational resources for a specific audience.
Teaching Sells
Whether it's Cassandre's natural hair blog, my biology blog or even the content I create here at Become A Blogger, helping people accomplish their goals by creating educational resources helps them to know, like, and trust you.
Educational resources also help make you authority in your niche.
So, regardless of your n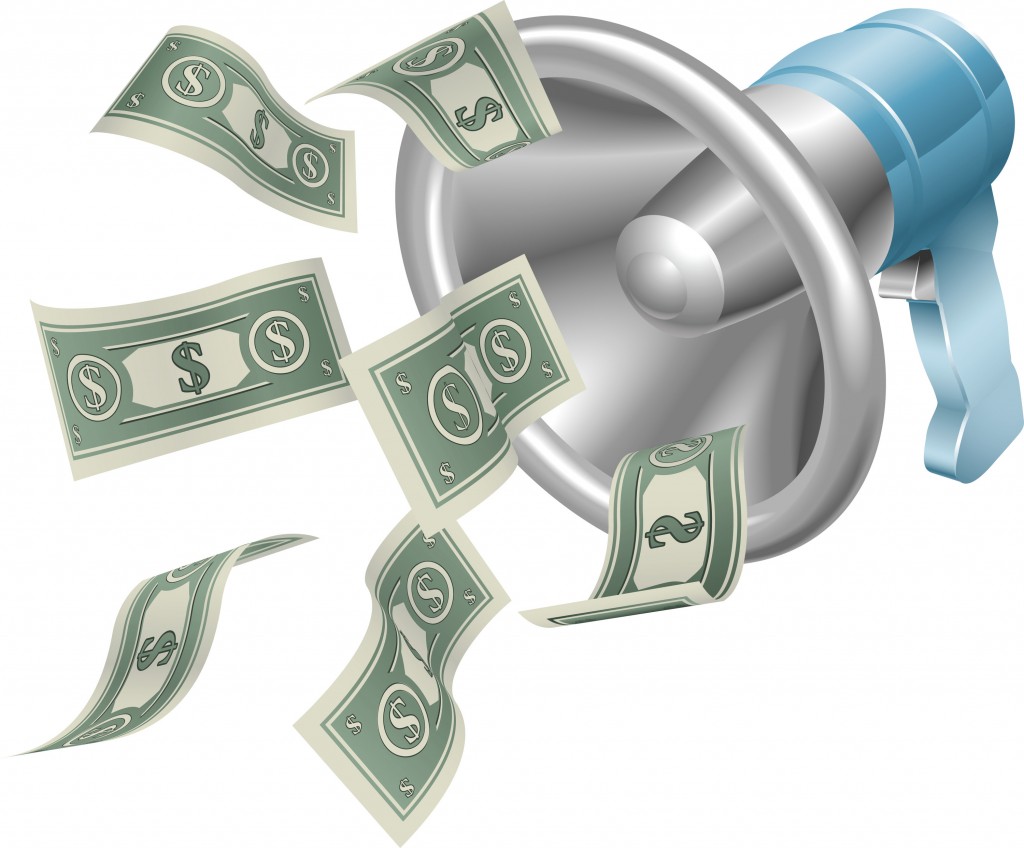 iche, I want you to ask yourself the following questions:
What does your audience struggle with?
What do they want to learn?
What can you teach and how?
Now, create that content. Do it over and over again and then go out there and let the world know about it.
Your Turn
Have you been creating educational content to help your audience accomplish their goals? If so, leave a link below with an example of your educational resources. I'd love to hear about it.