Today's episode made me so proud. Ok, just in case you are new here, I'm currently doing a series called "Reality Internet Marketing".
Listen to This Episode
It's basically a "Reality Show" where we follow the blogging lives of a few bloggers at different stages in the blogging careers.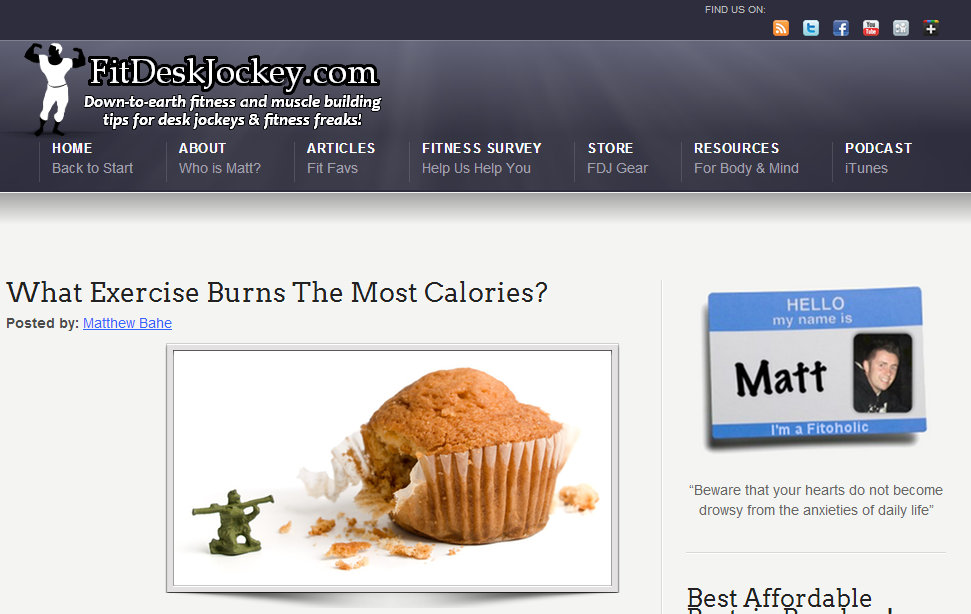 Once a month, I do a coaching call with each of them, see where they are in their business, and then give them some concrete advice for them to implement.
Why am I doing this? Simple – because there so much hype out there that it's hard to see what's real and what's not when it comes to internet marketing.
By doing this – you get a very good idea of what's happening with REAL PEOPLE in internet marketing. Not only that, you also get to hear tips that you can implement in your online business.
Well, about a month ago, I did my first coaching call in the Reality Internet Marketing Series with Matt, from BuildingLeanMuscleMass.net.
What We Accomplished
The first call was a very productive one. In it, we covered the following:
Defining his purpose
Expanding his About Page
Why he should upgrade to a premium theme
Putting together a video training series
Those are only 5 points, but they sure do pack a punch. If you would like to listen to that first coaching call, click here. I thought it was pretty insightful.
In this coaching call
Ok, I'm gonna be honest here. When it came to the followup coaching calls, I had no idea what to expect. I've seen countless people go through training programs and accomplish nothing, so I was very interested in seeing how this Reality Internet Marketing series followup would go.
Well, in today's followup, Matt wows me. He has taken so much action that it's amazing to see. In fact, in some ways, he went beyond what we spoke about.
I'm not going to give it all away in the show notes (as usual), because I want you to experience it first hand.
This is definitely one that you need to listen to, just to see the progress that has been made and to see what happens as a result of taking action.
Coming down to the end of the episode, Matt asked me about whether or not he should change his domain name to better suit the direction he's going. I give him my opinion based on my experience changing my domain name recently. I talk about the pros and the cons.
If you aren't subscribed to this podcast, click here to subscribe, so that you can keep track of how the people in the Reality Series are doing. We have more Coaching Calls and Interviews coming up, so stay tuned.
Resources Mentioned in this Episode
Your Comments
As usual, I love to hear your comments, questions and suggestions, so go ahead and leave them below, and/or call the hotline @ (888) 835 – 2414