Are you looking to create and sell digital products? Do you want to make money with your blog by selling something you created? Do you want to do it in a way where you don't have to worry about inventory and shipping?
In this post, I'm going to walk you through everything you need to know to get started with digital products. Let's do it.
Listen to the episode
Do you prefer to listen rather than read? Tune into the episode I did on this topic. I even go into more detail. Click play below to listen. Or subscribe in Apple Podcasts, Stitcher, Spotify or anywhere else.
Why Digital Products?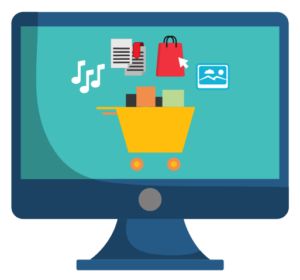 If you are blogging as a business, you will need to make money. While affiliate marketing is a great start, it's not as beneficial as selling your own stuff. When you sell your own products, you get to control the outcome. And if your products are digital, it's even better, because:
There's no inventory to manage. It's all digital. Whether you sell one copy or a million, the sales process doesn't take any more work. And it doesn't take up a bunch of space in a warehouse. It's digital baby!
It's easy to change, improve, or expand. Something wrong with your product? No worries. Fix it. Do you want to add more value? Add it. It's digital baby!
You can recruit your own army of affiliates. And by doing so, you can get other people to promote your stuff for you. It's beautiful because it's DIGITAL BABY!
So now that we see why digital products are so awesome, let's look at the options.
Types of Digital Products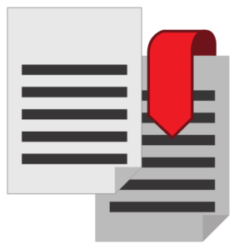 There are a bunch of different options when it comes to creating digital products. But there are three main types that most bloggers sell:
Ebooks or other PDF Guides
These are generally the easiest type of digital product to create. You don't need a bunch of sophisticated technology. If you can write, you can create one. Of the three main types, these will often have the lowest perceived value. As a result, they are usually priced lower.
The benefit of starting with an eBook or other PDF guide is that they are often easier to sell. It's easier to sell something at a low price than something expensive.
Courses
Courses are the next step up. This is where you are teaching something of value to your customers. In most cases, you're dealing with a video course. But I've also purchased a very valuable course that was all text.
The benefit of doing a course is that you're better able to show how to do something. It also has a higher perceived value than an ebook.
Membership Sites
I see membership sites as the holy grail of digital product creation. This is where your customers pay a monthly or annual fee for access to your training/resources. When done well, you are able to create recurring revenue, which is awesome. It makes it easier to predict what your monthly income will be.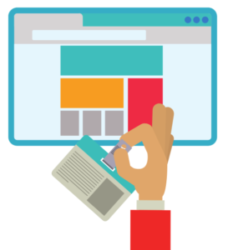 But they are way more complicated to set up and maintain. Also, you have to provide value on an ongoing basis, which can become challenging.
How to Choose Your Digital Product
Once you've decided to create a digital product, you need to decide which kind to create. To make this decision, I recommend answering the following questions:
What problem are you trying to solve?
Your answer to this question often makes it easy to decide which product to create. And a great way to choose a problem is by asking your audience. What issues are they struggling with? Conduct a survey.
What's the easiest way to get started?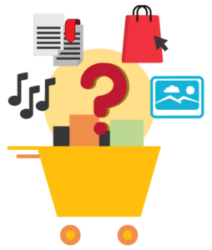 One of the things that hold bloggers back from creating products is overthinking. Yes, there are all kinds of things you can do. But there are some that are easier than others.
If you're great on video and that's easy for you, a video course might be the perfect place to start. If writing comes easy to you, an ebook my be best. Playing towards your strength is a much easier way to get things out there.
What's the best way to solve the problem?
This is where we are looking at the ideal situation. What is actually the best way to help your customers solve the problem? It may be easier for you to create an ebook, but will that help your customers best? Or is it better for them to have videos showing them how to do it?
Will they need the kind of ongoing support that they can get only in a membership site?
These are important questions to answer. The product you create will be somewhere between what's easiest and what's best. That will depend on the stage you're at with your business. If you're more of a beginner, go towards what's easy. If you have a lot of experience under your belt, go with what's best.
How to Create Your Digital Product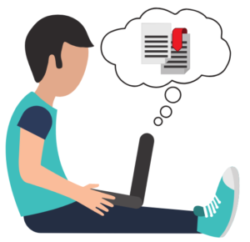 To best serve you in helping you create your digital products, I needed more than one post. So I created three guides that go into all the steps you need to take for each type. Here are those guides:
Pick your product and have at it.
How to Price Your Digital Product
When it comes to digital products, pricing is a tricky topic. How do you place a price on something you can't touch? Well, here's what I recommend.
Research your competitors' pricing points
There's a high chance that you aren't the only one creating the kind of product you have in mind. Most likely, there will already be a few of them on the market or even many.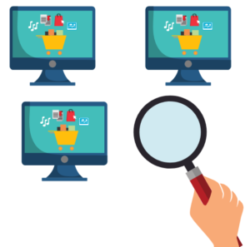 Do some Google searches and find similar products. What's the price range? On the low end, what's the cost? What about the high end? This will give you an idea of what makes sense for your product.
Start where you're comfortable
Once you have a good idea of what the price range is, pick a price where you feel comfortable starting. Remember, people will generally attribute lower value to lower-priced products. So choose wisely.
This price point will be your starting point. Start there, and raise your prices over time. What you will see is that you will reach a certain point of diminishing returns.
If you raise your price beyond that point, your income will decrease. Once you reach there, you will know that you've hit the sweet spot.
What Will You Create?
So there you have it. You know your options for creating digital products. You have guides for how to create them. So my question for you is simple. What will you create?
Let me know in the comments area below.

Tools / Resources / References
Referenced previous episodes: