Do you have expertise in a specific topic that can benefit others?
Are you looking to create and sell an online course?
In this post, I'm going to share the exact steps you need to take to make that happen.
Listen to the Podcast
Do you prefer to listen rather than read? Tune into the episode I did on this topic. I even go into more detail. Click play below to listen. Or subscribe in Apple Podcasts, Stitcher, Spotify or anywhere else.
Why Create an Online Course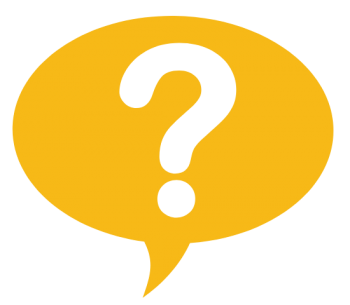 Creating an online course is a good idea for many reasons. Here are three of the main ones:
It's a great way to deliver value. If you create a great course, it will solve a specific problem, be well-structured and have a higher perceived value than creating an ebook. Because of those factors, you can sell it for a decent amount of money.
You can sell your online course while you sleep. This is the case for anything you sell online. You don't have to be present (or awake) to make a sale. And that's a beautiful thing.
Online courses are easier to create than ever before. When I first started creating online courses, it was a very technical process. It's still technical, but the tools that exist today make it easier than ever.
How to Create an Online Course
I will be sharing all the tools with you so that you can get yours going. If you have zero budget, don't worry. I will also share tools you can use to create an online course for FREE.
Step 1: Choose a Topic for Your Course
Choosing the right topic for your course is a crucial decision. If you make the wrong choice, nobody's going to buy it. So here are a few questions you can ask that will help you make the right choice: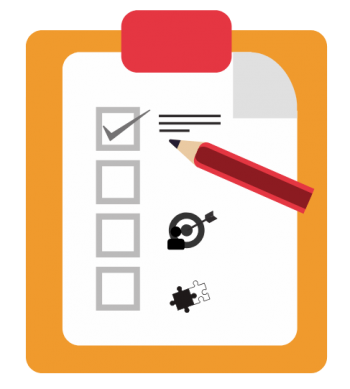 Who is your ideal customer? It's important to understand who you are targeting. This is fundamental to all things marketing.
What problem(s) does he/she want to solve? People will be more likely to buy a course that helps them solve a problem than to accomplish a goal. Yes, I know – by solving a problem you accomplish a goal but framing your course as a solution to a problem will get them to take action.
What struggles will he/she have when trying to accomplish their goal? Understanding these struggles will help you know what to include in your course.
What relevant course can you create? This should be a course that will help him/her solve the specific problem you choose and overcome the struggles he/she will encounter.
Bonus points: One of the best ways to know the answer to these questions is by asking your audience. This can be done by doing an audience survey. That will eliminate the guesswork.
Once you have answers to these questions, pick a topic for your course. Go ahead, just do it.
Step 2: Do Your Research
This is the step a lot of people skip. Especially when you consider yourself an expert. However, doing the right kind of research will help you to create a better course. Here's what I recommend.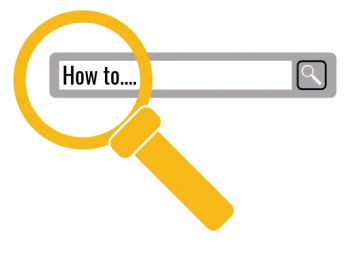 Go to Google and search for the topic of your course. See what others are saying about it. Search for "How to" content dealing with solving the specific problem you choose.
Find relevant sites that cover those topics. Your goal is to see how others are dealing with that specific problem. It's also to get ideas you didn't think of.
You can also search for relevant stats to add to your course. Adding stats helps to give validity to your content.
Bonus points: Evaluate other courses to see how they deal with the topic.
You're not trying to steal content. But you're trying to get a better, well-rounded view of the topic. That will make you better able to create an awesome course.
Step 3: Create Your Outline
You have a topic and have done some research. Now it's time to put it all together by creating an outline.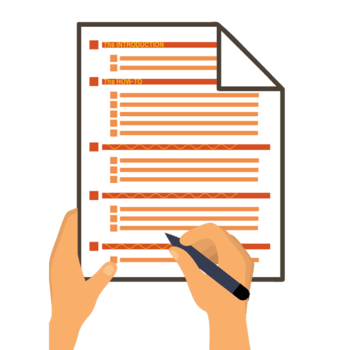 This is not a script that you will be reading. It will serve as the basis for your slide deck, and a guide on what you'll be covering.
Here's a general outline I recommend:
The Introduction: It's always important to introduce your topic before diving into solving the problem. In the introduction section, you want to give the "What" and the "Why" of the course. What is it about and why is it important?
The How-to: This should be the bulk of the course. This is why they signed up. So take the time and teach them, so they can feel fully equipped by the end of the course.
The structure of each video:
In most cases, your course will consist of multiple videos (or even modules). I recommend having this general structure for each video:
First, you tell them what you're going to tell them. This is where you introduce the topic and let them know what they will learn/discover.
Then you tell them. This is where you give them the actual content. If you promised a "how-to", go into the steps. This should be the bulk of your video.
Then you tell them what you told them. This is the review section, where you briefly let them know what you just covered.
What's next: This is where you help them to solidify what they learned. This can be done by giving them specific action steps to take or by giving them a homework assignment. Yes, those even exist in the online world.
Feel free to be different. Yes, I've given you a very specific structure here that can help you create an awesome course. But these aren't rules. They are guidelines. Feel free to be creative and create something that works better for you.
Step 4: Create Your Course Videos
This is where it all comes together. It's time to make those videos.
First – Create your slide decks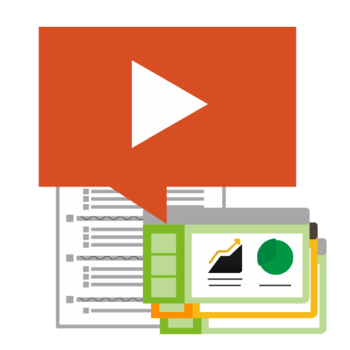 In most cases, your course will consist of a recording of you going through slides. Unfortunately, too many people get this wrong. So here are some tips (and tools) to do it right:
Be VISUAL. This is going to be a video. Make it visually appealing. Use royalty-free images to enhance the look and feel of your slides. I use Deposit Photos for my pictures. A free alternative is Librestock.
Don't use a lot of text. This is NOT an ebook. Don't include paragraphs for you to read. The purpose of your slides is to visually reinforce what you're saying. Not to document your dissertation.
Use the right tools. There are various options for creating slides. I use Powerpoint, but there's also Keynote (Mac-only) or Google Slides (Free).
1 minute/slide. This is a good rule of thumb to make sure you are keeping things moving. If you are spending 5 minutes on a slide, chances are you have too much on the slide. Go ahead and split it up into multiple slides.
Second – Record (and edit) your videos.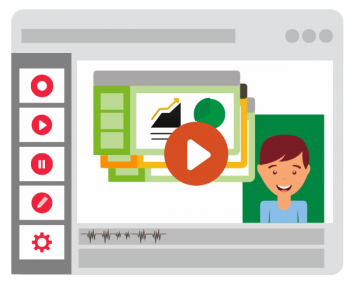 Yes, it's finally happening. You have your slides ready to go and how it's time to record. Here are the tools I recommend for you to use:
Have a good mic. Your audio quality is important. A good rule of thumb is that the closer your mic is to your mouth, the better the audio quality will be. Using your computer's built-in mic is the worst option, but it's possible. A better option would be to use a headset. An even better option is to use a mic like the Audio Technica ATR2100-USB.
Software options: If you're recording your screen, you can use Screenflow (Mac-only), Camtasia (Mac or PC) or Screencast-o-Matic (Free for up to 15 minutes). You can also use those programs to edit your videos. Other options for editing on-camera videos are iMovie, Adobe Premiere or whatever program you're used to using.
Camera options: If you will also be on camera, there are many options. Use a nice webcam, your smartphone, or a DSLR
Step 5: Create Your Additional Resources
Now that your videos are recorded and edited, it's time to create any additional resources that will accompany your videos. These can be handouts, assignments, spreadsheets, printables, worksheets or other things you come up with.
The goal is to provide whatever you can to help simplify the process for your students. Do not add resources just to have more resources. Each resource should be useful in helping your students accomplish their goals.
Step 6: Set up your course on Teachable or Thinkific
Everything's created and now it's time to put your course online. There are many options for doing this. The two I recommend are Teachable and Thinkific. Both of these services make the process of creating an online course super easy.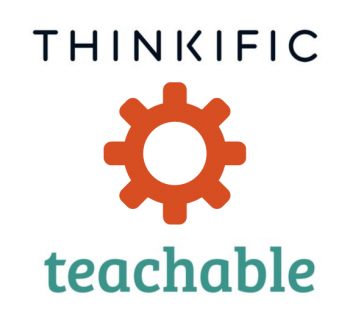 How do you choose? Here's what I recommend…
If you are looking to create a course for free, go with Thinkific. While Teachable also offers a free plan, you are limited to only 10 students. With Thinkific, you can have an unlimited number of students.
If you are ok with investing in creating your course, you can go with either. I recommend you evaluate the features based on your specific needs. But here are a few things that differentiate them:
Teachable has an iOS app, a better community/discussion system, is often seen as more intuitive and has better sales and marketing features.
Thinkific doesn't charge any transaction fees, has better quizzes and assignment options as well as better student management options.
How to Sell an Online Course
Woohooo, your course is created. Now it's time to get it out there so that you can make some money. And fortunately, we can do this in just three steps.
Step 1: Create a Sales Page
In order to sell your online course, you need a sales page. This page is the most important element for convincing someone to buy. The copy on that page can make or break your course.
I recommend using Ray Edwards' P.A.S.T.O.R. framework. It will help you write compelling copy that will make people more likely to buy. This is an acronym that stands for:
Pain/Problem
Amplify
Solution
Testimony
Offer
Response
To get a better understanding of how it works, listen to the episode, or listen to Ray Edwards break it down himself.
Step 2: Promote Your Course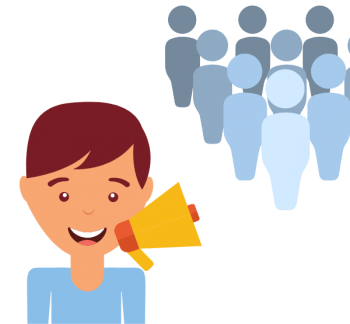 Your sales page is up and you are ready to get the word out there about your awesome course. If you have an email list, send out an email (or a series of emails). Talk about it on social media. Reach out to potential partners who have relevant audiences that would love to have your course.
Do whatever you can to tell the right people that your solution to their problem is ready for them to buy.
Step 3: Make Your Course Evergreen (Optional)
If you're like me, you don't want your course to just sell for a short time period. You want to set up systems that will sell your course on an ongoing basis.
This can be done by creating a sales funnel. The idea is to have some kind of free resource that your target audience is interested in. Use that as a lead magnet to get them onto your email list. Once they're on your email list, send a series of emails that provide value. Ultimately, those emails should introduce them to your online course.
As you create blog content and share on the social platforms, you can funnel people to your lead magnet. This will create a steady stream of people who will be introduced to your course.
I go into more detail about how to do this in my episode on creating a blog sales funnel.
And there you have it. Go out and create your online course.
Do you already have one? Share a link to your course below as well as what it's about.
If you plan on creating one, share your idea below.
Infographic

Tools/Resources/References
Tools for creating slides:
Video editing software:
Online course platforms: