Have you ever wanted to read your audience's mind and figure out exactly what they are thinking?
Want to know if you're heading in the right direction?
Listen to This Episode
Don't want to waste time creating a product that your subscribers just aren't interested in?
Surveys are an excellent way to make this happen, and that's what we're going to be chatting about in this episode.
Why You Should Survey Your Audience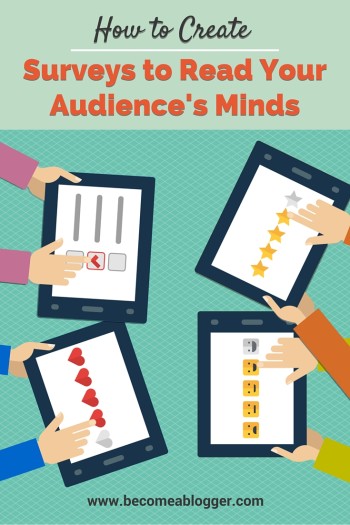 Using surveys is a powerful way to do the kind of research that can help take your business to the next level.
No longer do you have to guess what you should be doing next. One of the best ways to figure out exactly what someone else wants is by asking them.
Unfortunately, most people do surveys in a way that doesn't give them the actionable information they need to make business decisions. Of course, that's most people who don't listen to this episode.
You, on the other hand, ARE going to listen to this episode and as a result, your next survey is going to be a pile of awesomesauce.
In this episode, I walk you through a strategic process for making your survey as effective as humanly possible.
Determine What Your Goal Is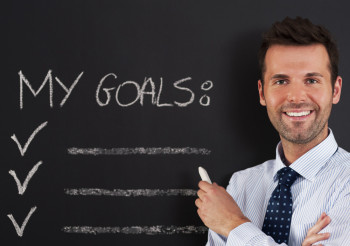 Before you can create a survey, it's good to look at the big picture. What EXACTLY are you trying to accomplish with the survey?
Are you trying to:
Find out more about your audience so that you can know what content to create?
Determine if your idea for a product is one that your audience will buy?
Find out if your email autoresponder sequence is effective?
Whatever your goal is, it's important to be absolutely clear, so that when you create your survey, it accomplishes your goal.
I'm currently working on a survey to figure out which direction I want to go with my email list, from the lead magnet I'm using to get people on my list, to the emails I send them after they sign up.
My goal is to revamp my email list so that it delivers Massive value. It does already, but I want it to deliver MUCH MORE. In the episode, I use that survey as an example to walk you through the process.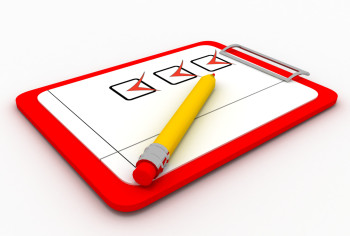 Start With A List Of Assumptions
This is the step that's most often overlooked. Most people just start by creating their questions. However, by starting with a list of assumptions about your audience, you can make sure to create the right kinds of questions to test your assumptions.
Listen to the episode to get an example of the assumptions one of my clients made when we created her survey.
Get Feedback About Your Assumptions
This step isn't absolutely necessary. However, I find that whenever I get input on things like this from someone who either understands my target audience or is my target audience, I get interesting ideas I wouldn't have thought of on my own.
Reach out to one or two individuals and see whether they think your assumptions are appropriate for helping you accomplish the goal you set out. Also, they might have some suggestions for great assumptions that better help you understand your audience to help you accomplish your goal.
Create Your Survey Questions
Once you've created your list of assumptions, you should then create a list of questions that directly test your assumptions. Getting answers to these questions should let you know if your assumptions are correct.
There are multiple options for services to use for creating surveys. If you use GetResponse for email marketing, you can use their built-in survey feature at no additional cost.
However, if you want to do an in-depth analysis of your responses, I would recommend a service like Survey Monkey.
Survey Monkey allows you to segment your responses and dig deep into what a specific subset of your respondents REALLY wants, and that can be powerful.
Include Relevant Demographic Questions
If one of your goals is to get to know your audience better, you should include some basic demographic questions. These may include questions about male, age, ethnicity, education, income, employment status etc.
These kinds of questions really help you cater your content to the specific individual.
Include a Magic Wand Question
In creating your survey, there will be things that you never thought of that could be very useful. For that reason, it's a good idea to have a magic wand question at the end of your survey.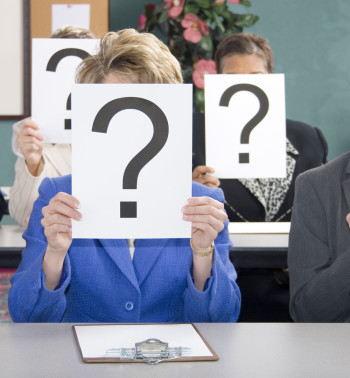 That question goes like this – "If you could wave a magic wand and change . . . What would it be?"
Another way of asking this question is – "What is your biggest struggle when it comes to . . . ?"
Your goal here is to find out about something your audience is struggling with that may or not be addressed in your survey.
Send Out Your Survey
Once your survey is completed, it's time to get people to take it. You can do this by:
Posting it on your blog
Sending it to your email list
Including it in your autoresponder
Sharing it on social media
Do whatever you need to do to get as many people to complete it as possible, as long as they are a part of your target audience.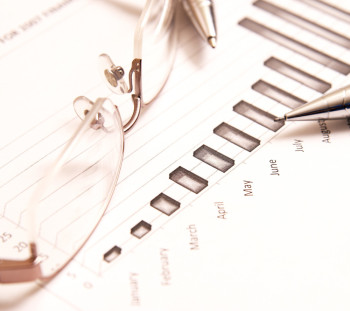 Analyse the Results
Now it's time to analyse your results. Do they validate your assumptions? Come up with a list of conclusions that you can draw based on the data you received. This will be very important for the next step.
TAKE ACTION
At the beginning of this process, you determined your goal. You then went through a process of creating a survey to test your assumptions and have drawn conclusions based on actual data.
Now, it's time to take action based on the data you received. Did the survey validate a product idea? Go and CREATE that product. Did you get ideas for how to revamp your email list? REVAMP your email list.
This process is only over when you've taken the appropriate action to accomplish your goal.
Your Turn
Which of these tips did you find most useful? Let me know in the comments below.
Infographic

Transcript
Some people just love being able to read along with interviews, or they might just prefer to skip the audio completely and just read through the transcript. Hey, if that's what floats your boat, it is all good. Here's the transcript just for you. 🙂