How do you convert your subscribers into paying subscribers without being the irritating salesman that everyone hates?
How do you convince them to purchase a product, a resource, a coaching program, or a service from you without sounding as if you're taking advantage of your list?
Listen to This Episode
These are some questions you want to think about when building your email list.
Why?
Because MANY marketers get this wrong. Fortunately, you aren't "many marketers". You will listen to this podcast episode. You will know the right way.
Inside this Episode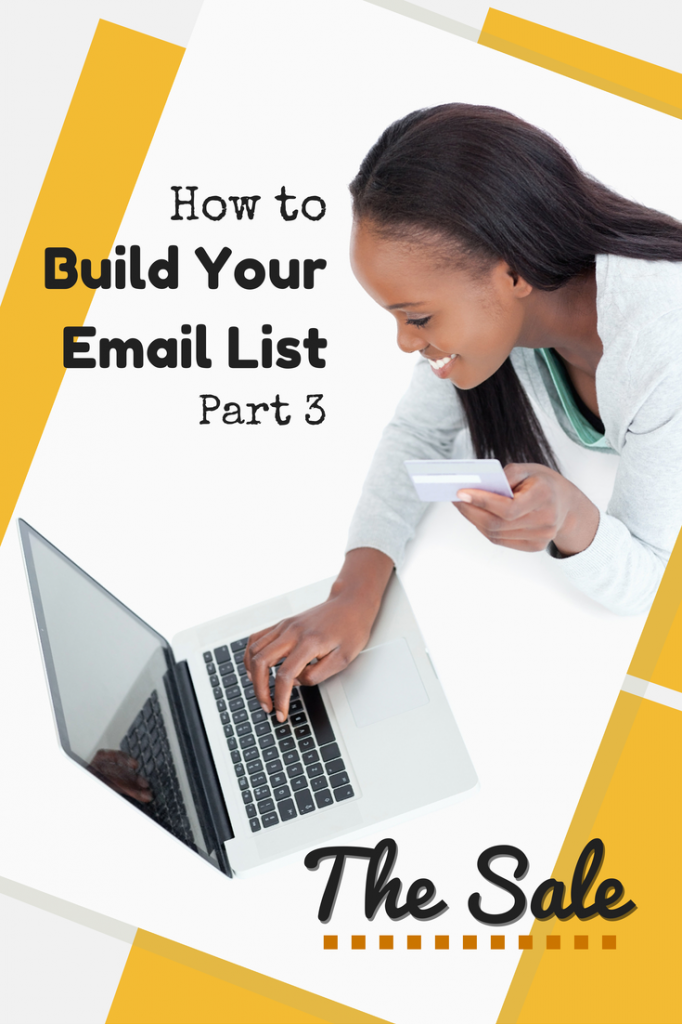 How To Build Your Email List – Part 3 – The Sale
If we're building a business, we all know that we need to make money from that business. So, this next step in this 3-part series is to help you make that Sale the right way.
So, how do we do it?
In today's episode, I walk you through those processes of understanding your ideal target person up until making that sale.
Identify your ideal target person.
Understand the goals of your ideal target person.
Identify the things needed to accomplish their goals.
Identify products or resources that would help them accomplish their goals.
List these items  and sort them, keeping in mind two important things.
Decide what to sell via blog or email list or both.
In addition to that, I give you some tips on how to successfully create a well thought out email sequence that would eventually suggest to your subscribers the right product or service at the right time.
After which, I will walk you through how I have applied all of these processes in making sales in my two blogs – Become a Blogger and Interactive Biology.
Resources Mentioned
Today's Distraction
On the day that I post this, my wife and I are recording a musical performance for a Christian TV show down in Thompsonville, Illinois. So, to provide you with a little entertainment, here's a video of us doing some music in a local studio here in Michigan.
Transcript
Some people prefer to read along with the podcast episode. Others actually prefer to read than listen. If you are one of those people, not to worry. I've got a transcript right here for you 🙂
Click here to download transcript.
About The Podcast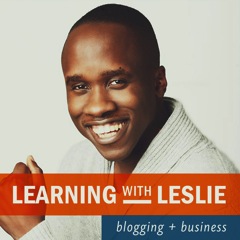 Learning With Leslie is a podcast dedicated to helping you build a business around a blog. No, not one of those blogs that will fall by the wayside when Google has a mood swing, but one that will thrive no matter what gets thrown at it.
I share tips and strategies that I've learnt building blogs since 2008 and interview experts who are knowledgable about various aspects of blogging so that we can learn from their experiences.
If you're a blogger, thinking about becoming a blogger (pun intended) or are not even sure if blogging is right for you, go ahead and tune in to see what this blogging thing is all about.
How to Subscribe To The Show