This is the last episode I'm recording from where I used to live. As I've already said in detail, I've left my former job, and my wife and I are moving to a new location. I'm excited, but that's not what the episode is about 🙂
Listen to This Episode
This episode is fully devoted to answer 2 questions that were left on the hotline by John from AskJohnEnglish.com. His 2nd question was so good that I decided not to just answer it at the beginning of the podcast. His 2 questions were:
What do I think about plugins like WP Total Cache that claim to increase the speed of loading your blog?
How in the world do I manage to get so much done online, while having a full-time job? He wanted me to give an idea of how I spend an average day.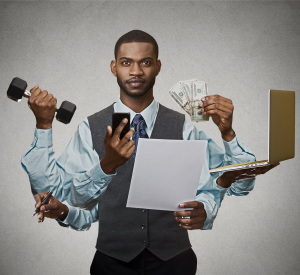 So, in my answers to his questions, you will learn . . .
Part 1
What Cache is.
How Caching increases the speed of your site.
What Cache plugins (like W3 Total Cache) do.
Part 2
How to decide on what needs to be done in your business
What to do with everything else
How can your increase your productivity using the art of Batching
How I schedule my Week to be able to be productive with all of my online efforts
What my daily schedule is like and how it helps me to get more done online
How I schedule my summer to accomplish HUGE Goals.
Resources Mentioned:
In the podcast, I talk about the projects that I'm working on online, so I figure I'd leave links to all of them for you to check it (if you're interested).
Learning With Leslie – This website, where I run this podcast, teaching Online Business, internet marketing and all things internetty (if that's a word)
7 Day Bootcamp – My Internet Marketing Training Course
Interactive Biology – My Biology Website, which is the main thing I'm working on to help people in Biology.
Entrepreneurs Journey – Yaro Starak's Business blog, where I'm featured as a columnist
Adonai Music – My Music Ministry Website
Other secret project that I won't be linking to 😉