Don't you wish you were at FinCon with me?
In this episode, I'm coming to you live from Dallas, TX, where I'm attending FinCon 2017! With me is Serena Appiah of ThriftDiving.com, who is joining me for a fourth time on the podcast.
We're here to share the action steps that we have gained from this conference and we're planning to implement in our own businesses with you! It's almost like actually being here…almost.
Intro

Listen to This Episode
This year is Serena's second time at FinCon, and she says it's just as amazing as last year. I always say that the best learning is what happens outside of the sessions, and Serena is finding that to be true. You get so many tips and tricks to take back to your business just from people you're having conversations with in the hallways, during the coffee breaks, or at lunch.
By the way, we went to The Clutch for lunch. It was my first time ever eating bacon. That wrap was SO good!
Serena's #1 Tip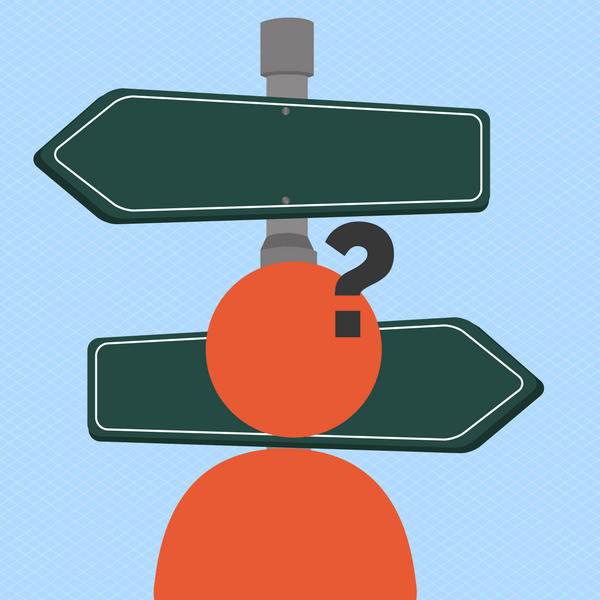 Serena's top tip comes from the keynote by Darren Rowse of problogger.com. He spoke about knowing who your audience is.
Sure, we hear this all the time, but Darren said something really new and really profound.
He said that once you know your audience and you know what their struggle is, you then have to figure out where you want to take them. It's not enough to think about where they are right now. You have to imagine where they're going to be.
The first step is to figure out who the person is. Draft an avatar and ask: what is their pain? What is their problem?
Once you, as a blogger, transform that person, how does the avatar change? What do you want them to look like after?
Actually draft your "before" and "after" avatars. Who will your audience become as they engage with you?
What's extra cool is once you do that work, you will have a clear vision about what you should and should not take on. So if someone approaches you to promote a product, think about your avatars and remain true to them. If something isn't the right fit, even if it's a lucrative opportunity, turn it down. Stay true to your audience.
Leslie's #1 Tip
My number one tip actually comes from Success Incubator, which took place before FinCon. The tip is about your homepage:
Instead of having your homepage focused on who you are, have it focused on who your audience is and what value you're going to provide to them.
When I come to your blog, quite frankly, I don't really care about you. Your audience isn't worried about who you are — they're looking for what this blog can do for them.
Take a look at your homepage and think about whether you're really demonstrating what the value of your blog is to someone who is visiting for the first time.
Darren Rowse actually lists the problems he's trying to solve on the homepage. He identifies the problems and gives people one-click solutions. If you scroll down on his homepage, you'll see a section titled "I Need Help To…" followed by a series of problem areas: grow content, build a community, make money, and so on.
His site is like a roadmap. It says, "Click here to see how you can solve your problem." And that makes it really easy for visitors to find what they need.
More Tips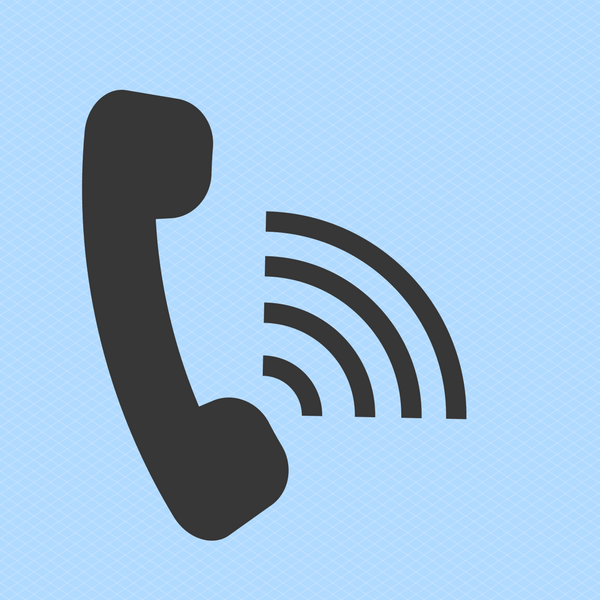 Another tip Serena is going to take home is the idea of calling readers on the phone. Pat Flynn calls about ten of his readers every month. A real phone call makes people feel so special and helps you really build a relationship with them.
Plus, the amount of information you get from a phone call is really different from a survey. For example, in Serena's niche, people often say that they don't do DIY because they don't have enough time. But when she talks to people, she finds that a lot of people are actually lacking in confidence rather than time, and that's a separate problem.
I loved this tip from Steve Chou's session. So, he has a lead magnet, and people opt in when they come to his page.
The great part is that Steve tries at that point to get them to evangelize. His thank you page tells the visitor that if they click and share the content on Facebook, they'll get an additional free resource. You get something extra when you share the content. How smart is that?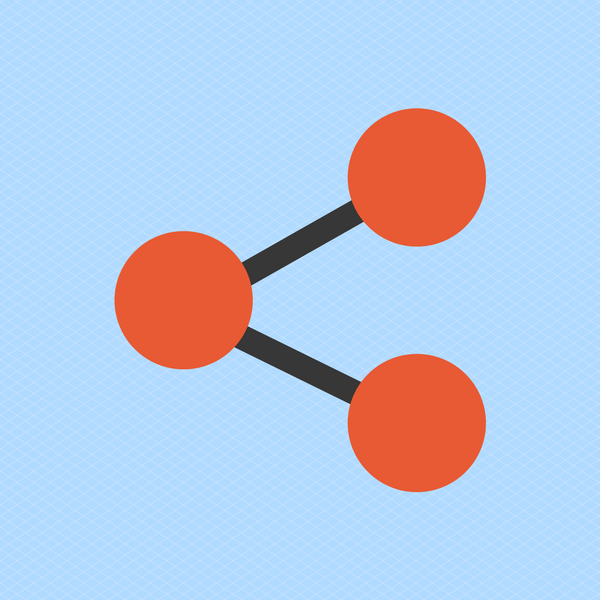 But how do you know that someone has shared? Steve coded his himself, but Thrive Themes has an option for this. There are also a number of plugins that will allow you to unlock content automatically if your audience shares content in a particular way.
This is a great way to leverage your thank you page and grow your list even more.
Serena is also planning to go home and ask herself, "What are your money blocks?" She picked this one up at the Internet Marketing Party, an independent get together here in Dallas.
She was talking to Denise Duffield-Thomas, author of Lucky B*tch. Denise always asks, "why are you not earning the money that you deserve? Why are you not getting more passive income?" Those are your money blocks.
One of Serena's blocks is that she's afraid people aren't going to take her seriously or think she's worthy of paying for her skills. We tell ourselves that earning good money means we should be working hard, and if we're not working hard we feel like we don't deserve it.
Have a tough conversation with yourself. What is holding you back? What are your money blocks?
Kim Sorgius hooked me up with a much more advanced trick. Depending on which email marketing service you're using, you may not be able to do this, but I really recommend trying it if you can!
Say you have an email list of 1000 people, and you send an email to all of them. If 200 people open that email, you have a 20% open rate. So Kim uses Drip lead scoring to be able to determine who is always opening her emails. She can actually tell which email addresses belong to her most engaged list members.
But wait! It gets better! Once Kim determines who really engages with the content, she will automatically set Drip to email those people first. That first email gets a 90% open rate, or even higher.
Then, half an hour or 40 minutes later, she sends the same exact email to everyone else.
Why? By sending to your hot leads first and getting that high open rate, the email servers see your email as a high-quality message. They'll then prioritize that email when you send the second set, which makes it more likely to land in priority inboxes.
Kim currently has 100,000 subscribers. When she started doing this, she was getting about 30,000 opens per message. But her open rate has increased significantly over the time that she has been using this trick. This then puts more and more people on the hot engagement list, which makes the tip work even better!
Even More Tips
One more thing that I am re-learning at this year's FinCon is the importance of keeping your thumb on the pulse, riding the waves, and getting in on the trends.
For example, a couple years ago when Snapchat was first on the scene, I made a comprehensive Snapchat tutorial to help people get started on that platform. It was super popular and really successful because people were already searching for help with Snapchat.
Keeping on top of trending topics gives you an extra boost.
How do you find these trending topics? Know your industry, and follow news sites that are important for your industry. Another great tactic is to go to conferences! There are often new products being previewed or launched that aren't yet available to the general public.
Serena recommends going to any conferences in your niche. You don't have to restrict yourself to blogging conferences!
Another great tip, even though I can't remember who this one is from: look in Google Analytics and determine your top five posts.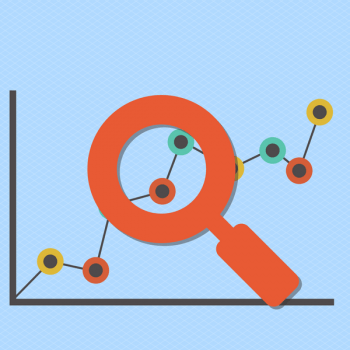 Then — and this is the important part — spend one day on each of those posts and optimize the bejeezus out of it.
Optimize the images.
Make the SEO perfect.
Update it to add more resources.
Add a lead magnet.
Put in some affiliate links.
Create a pdf version, or a checklist or infographic version that they can download and take away.
Final Tip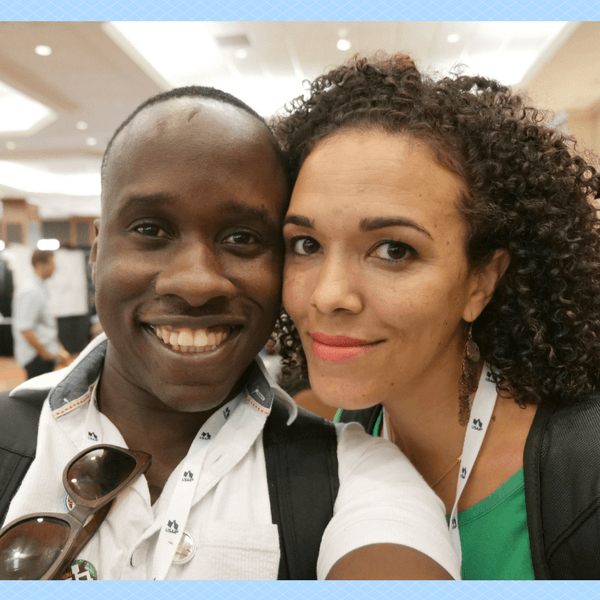 If you're listening to this podcast right now, Serena and I want you to pick one of these tips and make it a goal.
Over the next days, or weeks, or months, do this one thing to help move the needle on your business just a little bit. Make this happen!
If you're passionate about what you're doing, you're going to be successful.
You can learn more about what Serena is up to over at ThriftDiving.com and on all the social media platforms @ThriftDiving!
Resources Mentioned
Infographic