Ever since I started the 7 Day Bootcamp, there has been a question that I've been asked on numerous occasions. It has been asked in the comments on the 7 day bootcamp. I've been getting emails about that same question, and even during my coaching calls, the question seems to come up.
The questions go something like this: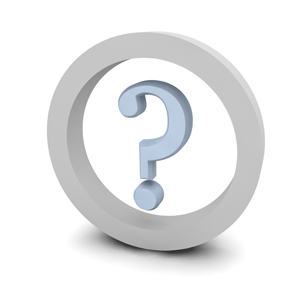 Leslie, I've been a part of many other programs and have spent a significant amount of money to learn much less than you are teaching free of charge. Why in the world aren't you charging, and how in the world do you make money? Why are you not Selling more?
This is a very valid question, and I'm going to try to answer it as best as possible in this post. If you really take what I say to heart, then you will be on the road to success.
First, lets start off with a scenario . . .
Example – You're In the Market
Lets say that you are in the market for a new camera. It's something you've been thinking about for a while. You saved up a good $1,200 because you want to make sure to get a high quality Digital SLR (fancy name for a cool camera).
You know that there are hundreds of cameras out there within your price range (if not thousands). However, you don't even know where to begin. You know what your end goal is – you want to have a good quality camera that can take some awesome pictures, but you are uncertain as to how to make it there.
Lets say you have two options for getting help choosing a camera:
Option 1: You can go to your local Super CameraMart, where they have every camera option in the world. Their goal is to get you to buy a camera and they aren't ashamed to let you know.
Option 2: You have a very good friend who is a photographer. Someone you trust, and who knows a lot about the different camera options.
Which one are you more likely to go to first? I'm gonna make a wild assumption here. I'm gonna assume (and I hope it's true) that you will go to that trusted friend. Why? Because you know that he/she would be looking out for your best interest, and that their primary concern is not to get you to buy something, but it's to contribute value to your life.
The Nature of the Internet and the inherent problem
The Internet is an amazing thing. If there's something you want to find, you can find it. If there's something you want to learn, you can learn it. There's nothing to stop you from accomplish your goal when you have a resource like the internet.
However, the problem with the internet today has to do with the fact that the people that use it are imperfect people – to the extent that there are A LOT of scammers out there, lots of spam, and people are getting sick of it. I know that's true because I'm one of those people.
It annoys me to go into my Spam box, and see hundreds and thousands of unsolicited messages, many of which are obviously from scammers, trying to convince me that my dead relative in Uganda left me 250 Billion dollars and all I need was to give the lawyer my bank account info so that they can deposit it in there for me.
Becoming a trusted expert friend
If your goal is to become a successful internet marketer, you need to learn how to become a trusted expert friend. You want to be the person that people look to for information, because they know that you will provide them with nothing but value.
In order to reach to that point, I consider it to be extremely important to provide tons of value for FREE. Yep, I said FREE. Why? Because it lowers the barrier of entry for people getting onto your list, and that is what you want. This is a very important point. It is easier to get someone on your list than it is to get them for $1, because it takes a higher level of trust for someone to have a financial exchange with you.
However, it doesn't stop there. That's only where it begins. Once they are on your list, you need to work on nurturing a relationship by providing them with high quality information/resources to help them meet whatever goal they have that caused them to sign up to your list. I do not want to underemphasize how important that is.
Once you are a trusted expert friend, the chances are significantly higher that your subscribers would purchase something that you are selling or that you recommend.
The Higher Calling of Internet Marketers
Ok, this is where I go off on one of my rants, but bare with me. If you are to become a successful internet marketer (trusted expert friend), that means that you will be able to influence lots of people. This is something that I believe comes with a significant amount of responsibility.
People will be looking to you for guidance with problems they are trying to solve. It's easy to look for products to promote because you know that you can make a lot of money with that product. However, it takes more time to really think about how you can contribute to enhancing the lives of your subscribers.
I truly believe that internet marketers have the ability to change the world. It's easier than it has ever been to be able to influence thousands of people. With 6 Billion people in the world, and a rapidly increasing amount of individuals getting online, the world is literally at your finger tips.
If more Internet Marketers were dedicated to the goal of changing the world for the better, this world would be a better place. Am I dreaming? Maybe! But it's something that I really believe.
How do YOU plan on changing the world?
So there you have it – my perspective on how I believe we can all work together to change this world. How do I plan on changing the world?
By providing information and resources to help others meet their goals.
By trying to inspire others to change the world
By striving to be the person I know that God wants me to be
By sharing what I learn with others and empowering them to do the same
The question now is – What are YOU going to do to change the world? Seriously! I'm not writing this article for you to sit back and think to yourself – "aww, that was really nice". As usual, I'm wanting you to TAKE ACTION.
So take the first step right now by leaving a comment below and letting the world know what YOU are planning on doing as an Internet Marketer to make the Internet a better place and contribute value?
If you are reading this via email, click here to leave your comment.