Episode: 293
Are the most important pages on your blog optimized?
Are those pages accomplishing the goals you've set?
In this post, I will walk you through how to optimize nine important pages on your blog.
Listen to the Episode
Why this Post
Over the last few weeks, I've been redesigning my blog. I've also been talking a lot about optimizing your blog.
In the process, it has become clear to me that many bloggers don't optimize the key pages on our blogs (myself included).
So, without further ado, let's get into the nine pages you should optimize and how to do so.
Optimize Your Blog's Homepage
The homepage is most likely one of the top visited pages on your blog. It's the second most visited page for both this blog and my biology blog.
But most people don't take full advantage of that traffic.
Because of the nature of WordPress blogs, most bloggers I see have their homepage set to simply display their most recent posts.
If this is all you're doing, there's a lot you can do to improve. Your most recent posts may, or may not be an accurate reflection of the value you have to offer.
When someone visits your blog for the first time, what do you want them to know, and do?
Are there specific resources they need to know about to take full advantage of what you have to offer?
Is your goal to get them on your email list? (Hint: the answer to this is always yes)
Feature those things on your home page. You may also choose to include your most recent posts.
However, make sure the important stuff is taken care of. Some hints:
Make it easy for your visitors to know what your blog is about.
Show a summary of the value you provide.
Let it be clear how to get more value by hopping onto your list.
Optimize your About Page
What do you do when you visit a blog/website and are curious to know what the blog is about?
Well, you go to the about page of course.
Unfortunately, many bloggers squander the "About Page Opportunity".
These visitors are curious about your blog. They REALLY want to know what value you have to offer.
That's why it's important to capture their attention immediately.
But here's a secret – your about page isn't really about you. It's about them.
Yes, they will get your story, but they are really checking to see if THEY resonate with your story.
Here are a few tips to help your about page stand out from the crowd.
Include your personality. Here's the truth. The information on your blog is available on many other blogs. You know what's not gonna be on any of them? Your PERSONALITY. Make your about page unique by being uniquely YOU!
Point to the pain. I know – it sounds gruesome. Unfortunately, pain gets us to take action. In other words, what problem is your blog solving? Make that clear.
Provide a solution. How does your blog help to solve the problem? Make that clear.
Include social proof. Why should they listen to you? How are others benefiting from your content? Or, is there data that you can use to show that the problem you are dealing with is really a problem.
Give them the opportunity for more. Make sure to point back to your free resource that they can only get by opting in. It should be the next logical step.
Optimize your Getting Started/Summary Page
The unfortunate fact about blogs is that the typical blog structure doesn't provide much guidance by default.
There's the reverse chronological arrangement of content. By default, all pages appear in the navigation menu.
But this can be confusing for blog visitors. That is why I highly recommend that you create a getting started/summary page.
The goal of this page is simple – to provide very specific guidance to your visitors and help them to get the maximum benefit from your blog.
By creating a Getting Started or Summary page, you are being a good navigator for your audience.
If your blog is one that teaches how to do something (i.e. how to blog), it's good to have a getting started page.
If your blog is just about teaching concepts (i.e. biological concepts), it's good to have a summary page (or even multiple).
Here's how you optimize:
First, decide on whether you want to have a getting started or summary page.
For either, decide on the logical sequence that you want to take your visitor through.
Link to any relevant resources (posts, products, service, etc).
Give visitors the ability to get more value by opting in.
Optimize your Squeeze/Opt-in Page(s)
A squeeze page is a page you set up for the purpose of "squeezing" your visitors' email addresses away from them.
That's the way I remember it, but I promise – it's not as violent as it sounds.
It's basically a landing page that should be optimized for collecting email addresses.
The biggest problem I see with these pages is simple – there are too many options. Yes, you can opt in, but you can also browse to all the links in the main navigation and footer, as well as click on banners in the sidebars, etc.
Here's what you need to remember. Your squeeze page only has one goal – to collect email addresses.
Remove ALL other options from the page except the one and you can increase your opt ins significantly.
Some theme (like those from Thrive Themes) make this very easy. You just select one of their opt-in templates and you're good to go.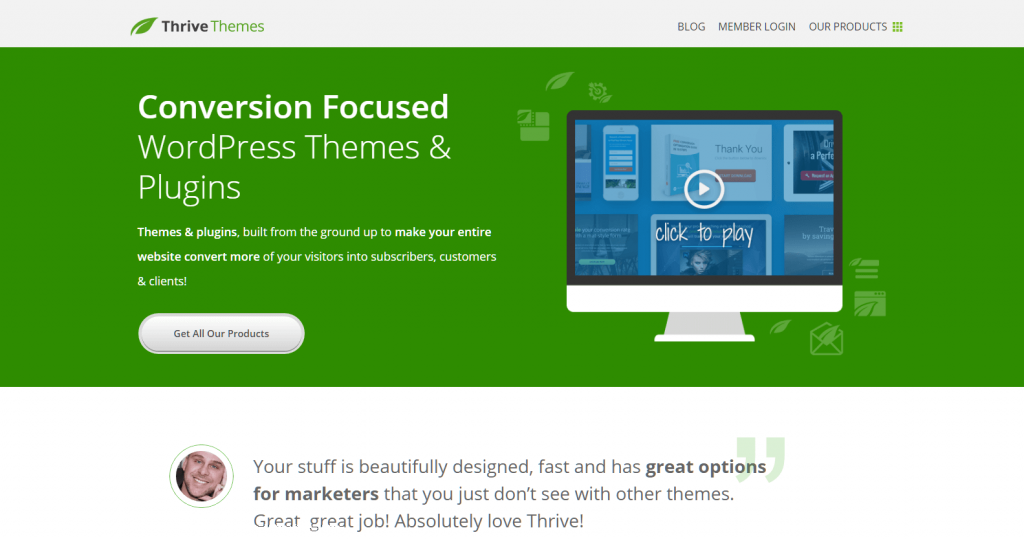 It's a little more complicated with other themes in that many don't come with opt-in templates. However, at a bare minimum, remove all of the options that are easily removeable
You can also use a service like LeadPages, which works great. However, there's a monthly subscription cost to using the service.
Optimize your Confirmation Page(s)
Once someone has opted in to your email list, they are usually redirected to a confirmation page.
This is a page that lets the visitor know that they need to confirm their email address.
I've joined many email lists where they simply use the default template provided by their email marketing service. However, those pages . . . hmm . . . how should I put this? . . . Ok, they suck!
I'm a HUGE believer in taking full control of the user experience, even down to the confirmation page.
At a bare minimum, have a simple page on your blog with instructions on how to confirm their email address.
To optimize it, add some flair to it. Include a little bit of your personality.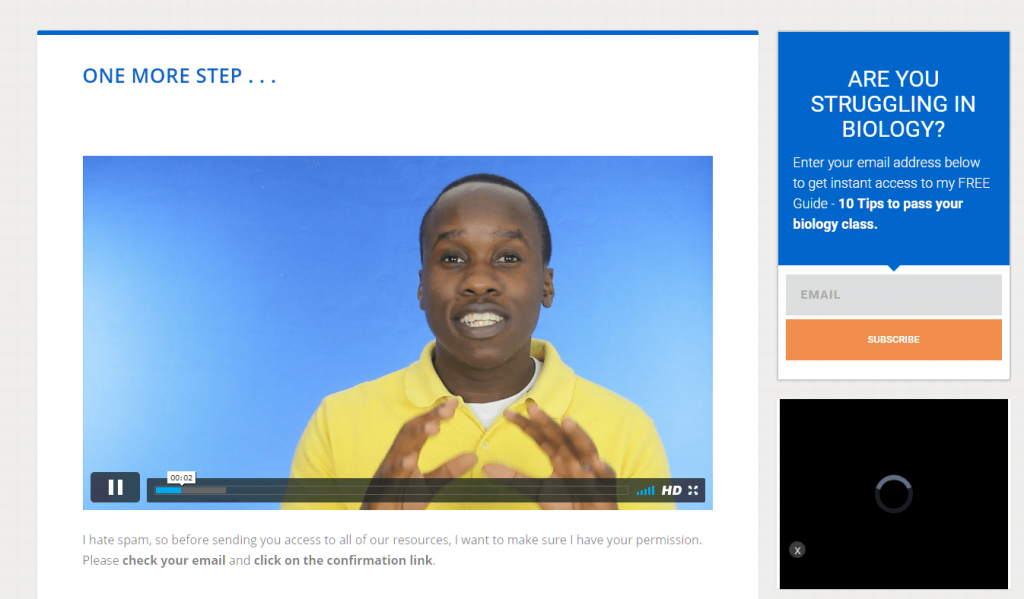 On my new confirmation page, there will be a short video of me asking them to go check their email and confirm.
I will include a little bit of my personality in the video, and probably even make a corny joke (I love those, lol).
The key is this – there should be ONE focus – getting them to confirm. NOTHING ELSE!
Optimize your Thank-you/Download Page
So they confirmed their email address. Where do you send them? To the thank you/download page.
Some people skip this completely. They simply attach the resource to the email. Opportunity missed!
Instead, create a thank you page that does the following:
Deliver on your promise. Give them whatever resource they signed up to get access to. Yes, you will also link to it in your welcome email. But make it easy. They click confirm and they get the resource!
Give them the opportunity to share the awesome resource they just received. Yes, you can have them help you grow your email list. The key here is that they shouldn't be sharing the download page. Instead, they should share your squeeze page. You can use the Share Link Generator to create custom share links. Or if you use a landing page generator, it should have that feature built in.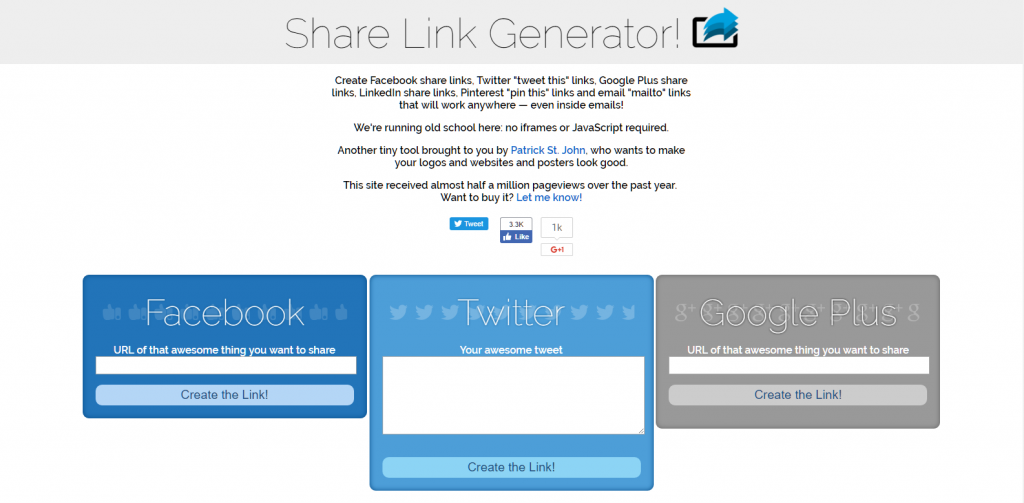 Give them the next logical step. If your download page ends with the download, you are missing another opportunity. Instead, give them something to do that makes sense. Some options are a special offer on your product/service, a post that makes sense to follow up with, or even the option to follow you on social media.
Optimize your Resource Page
Your resource page is where you share resources that are relevant to your audience. This may be products and services you recommend or even your own products and services.
Keep in mind that there's one primary goal for this page – to make sales (affiliate or your own).
Focus on products and services that your audience will find tremendously valuable for helping them accomplish their goals or overcome specific struggles.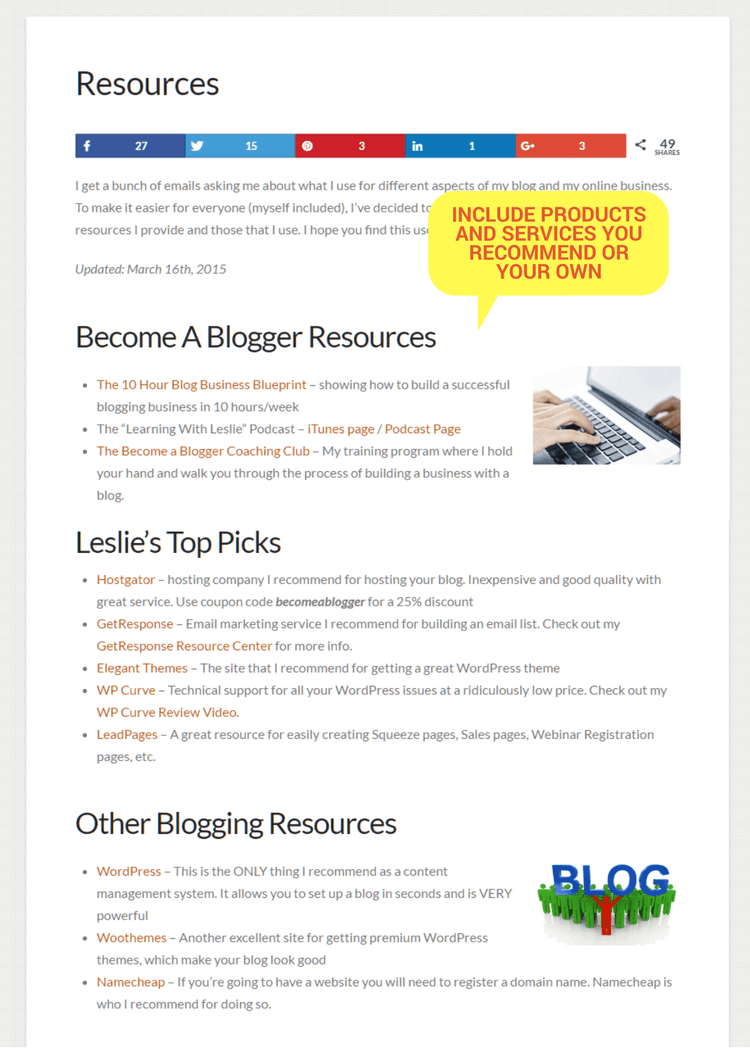 Make it clear what the products and services are for and how they will benefit your audience.
There can also be a secondary goal of getting email subscribers. If that's the case, include an opt-in opportunity in a way that makes sense.
Optimize your Sales Page(s)
Your sales page has one purpose – to make a sale. I know – that should be pretty obvious.
However, I run into so many sales pages that are optimize to convert visitors into buyers. It usually has to do with how much we believe in our product/service.
We believe in it so much that we start off by telling people about how awesome our product is.
This is flawed salesmanship.
The best concept I've seen to date on optimizing your sales copy is the P.A.S.T.O.R. formula by my friend Ray Edwards.
Here's Ray's explanation of the best sequence to take your visitors through on your sales page.
"P" is for PROBLEM
"A" is for AMPLIFY
"S" is for STORY and SOLUTION
"T" is for TRANSFORMATION and TESTIMONY
"O" is for OFFER
"R" is for RESPONSE
I highly recommend checking out Ray's explanation for more details.
Optimize Your Top Posts
This is something that I've experimented with over the last year and the results have been interesting.
I took a look at Google Analytics to determine what my most popular posts were. I then decided to optimize those posts in specific ways.
For example – I noticed that two of my top posts were related to technology, in which I mentioned a number of products that could help my audience with creating video and podcasting.
However, I wasn't promoting those products as an affiliate. So, I decided to add Amazon affiliate links to each of the products and focused on keeping the product lists updated.
The result was over $18K in affiliate sales in 2016.
Here's the key – look at your top posts and decide what goal you can optimize them for. Some of your goals can be:
Growing your email list.
Making affiliate sales
Promoting your product/service
They're already getting traffic. Maximize your success by optimizing those posts.
Tools for Optimizing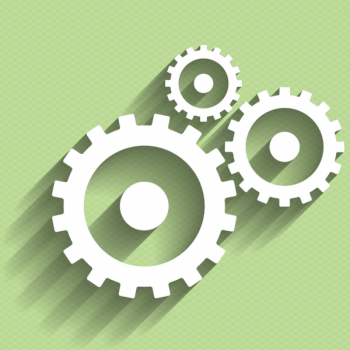 I thought I'd end this off by providing you with a list of tools for optimizing pages on your blog. Some of these will be ones I already covered. Others will be new. Here goes.
My Question for You
As usual, whenever I write one of these posts, my ultimate goal is for you to take action. So my question for you is simple – Which one of these pages will you optimize first? Let me know in the comments below.
Resources Mentioned
Interactive Biology – my biology blog
Tools that will help set up your blog's opt-in or sequeeze pages:

Thrive Theme – a WordPress theme that allows easy set up of opt-in or sequeeze pages
LeadPages – helps generate landing pages

Share Link Generator

– allows you to create custom share links

P.A.S.T.O.R. formula

by Ray Edwards- best formula (so far) for optimizing your sales copy

Google Analytics:

This is the industry standard for analyzing your traffic. Use it to see what's working and get ideas on what to improve.

Visual Website Optimizer:

This is a service allows you to create different versions of your pages using their visual editor, and test the versions against each other to find the best version for high conversions.
Infographic