Episode: 292
Do you have a content brand strategy for your blog?
Or is your content more random?
In today's episode, I walk you through how to create one and how doing so will allow you to stand out from the crowd and dominate your niche/industry.
Listen to This Episode
What is a Brand
According to Wikipedia:
"A brand is a name, term, design, symbol, or other feature that distinguishes one seller's product from those of others"
One of the companies that has shown us a lot about what it takes to have a very strong brand is Apple.
When it comes to their brand, it's less about their product and more about what they stand for (or have stood for in the past).
In Steve Job's own words:
"What we are about isn't making boxes for people to get their jobs done . . . Apple at the core – it's core value is that we believe that people with passion can change the world for the better".
The result can be seen in their 1997 "Think Different" commercial.
https://www.youtube.com/watch?v=SswMzUWOiJg
What Steve understood was that marketing had little to do with your product. Instead, it had to do with your core values.
How does this apply to your blog?
Here's a summary:
"People don't buy what you do; they buy why you do it. And what you do simply proves what you believe" – Simon Sinek
In other words, you need to get very clear about your why. Said another way – define your blog's core value.
How to Find your Blog's Core Value
Before you identify your blog's core value, you need to start with determining YOUR core values. To do this, answer the following questions:
What's important to me?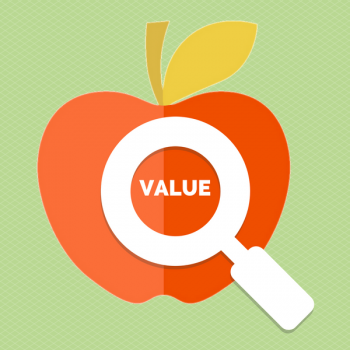 When you think about your life, what are the values that stand out as being very important to you?
Are they things like authenticity, good will, helping others, spirituality, confidence, happiness or creativity?
Start by making a list of these things. This is a good start.
What does success mean to me?
Yes – that word keeps coming up – success. How do you define success? Is it living a happy life? Being surrounded by people you love? Having a positive impact on the world?
Once again, write these things down as a starting point, then move on to this next, important question:
Where does your blog topic fit into your core values?
This is where the magic happens. Once you're able to see where your blog fits into the things you hold dear, you can then create a Content Brand Statement.
Your Content Brand Statement
Now that you know where your blog fits into your core values, it's time to come up with a Content Brand Statement.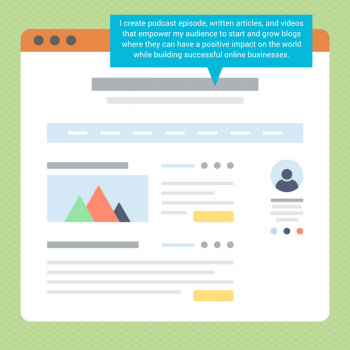 Your Content Brand Statement is a statement that defines how people view your content and you as a content creator. In other words, it's what your content (and your brand) stands for.
Create a concise statement that summarizes your content brand. Here are two examples:
My biology blog: I create short, 3-5 minute weekly videos explaining complex biological concepts in a fun, entertaining, and easy-to-understand way so that university biology students can easily grasp the content.
Become a Blogger: I create podcast episode, written articles, and videos that empower my audience to start and grow blogs where they can have a positive impact on the world while building successful online businesses.
Five keys to building a timeless content brand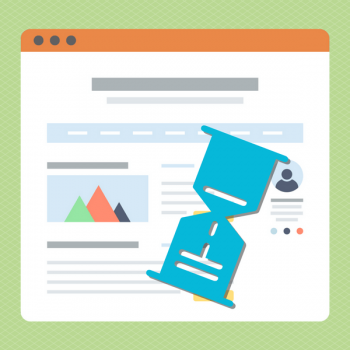 It's one thing to have a content brand statement, but another to create a timeless content brand – one that will stand the test of time. Here are some tips on how to do the latter. Your content needs to:
make it clear that you understand your audience
serve your audience's needs
be consistent
build your authority
be high in quality
If you can accomplish those five things with your content, you are on the way to building a successful brand with your blog.
How to Create Your Content Brand Strategy
Now that we understand the basics of content branding and creating your content brand statement, let's get into how to create your content brand strategy.
It is important to understand that content marketing is a funnel. In order for your content brand strategy to be effective, you need to identify your content marketing goals.
As a blogger, here are some of the goals you may have:
Build awareness for your blog
Get people to engage with your brand
Get people on your email list
Sell your products/services
Keep in touch with your customers
The key element that will help you accomplish those goals is the content you create.
Here are some tips to help you come up with a solid content brand strategy…
Do Your Research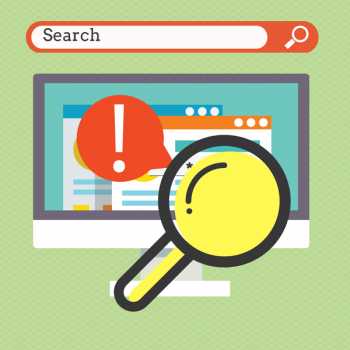 Taking some time to do research will go a long way to help you craft your content brand strategy.
Look at other blogs in your niche and analyze what they are doing (and more importantly, what they aren't doing). Browse through Social Media to see what your audience is talking about.
Join relevant Facebook groups and see what discussions are happening.
The key things to analyze while doing these activities are:
What are people in your audience talking about?
What are other content creators talking about?
What are people struggling with?
What's missing?
I like to call this first kind of research External Research.
The other kind of research is Internal Research.
This is where you go into your Google Analytics to determine what blog content is performing well. This will give you an even better idea of what your audience resonates with.
Analyze the Content You're Already Creating
Once you've done your research, it's time to do some introspection. Look at the titles of all the blog content you've been creating.
Are they in line with your content brand statement?
If so, you're heading in the right direction. If not, it's time to revise your content creation habits.
Create Your Content Plan
You've done your research and analyzed what you've already done. Now it's time to create a content plan that is in alignment with your content brand statement.
A great way to get started on this is by getting my 2017 Blog Content Calendar Spreadsheet.
Continually Monitor Your Content Once Published
Your job isn't over once your content is published. Building a strong content brand is an ongoing process.
You will need to monitor your content on a regular basis. Check your analytics, social share, comments, etc.
What content is your audience resonating with? What should you change? Make this monitoring a part of your routine.
Types of Content You Should Create
The beauty of the internet is that there are so many kinds of content. Different people have different preferences for the kind of content they like to consume.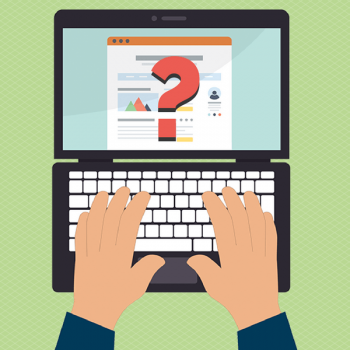 Using multiple types of content is a good way to cater to these different preferences. Here are some kinds of content to consider.
Written content: These can be step by step articles, tips, basic info, list posts, news articles, case studies, ebooks, etc.
Visual Content: These are great for your blog AND social media. Examples are pictures, illustrations, infographics, memes, comics, and slideshows.
Video: This can be prerecorded or live.
Interactive content: This is the kind of content where you get others to engage with you. I.e. Social media posts, questions, quizzes, surveys, and contests.
Stories: Regardless of the type of content you create, it's a great idea to use stories. They are easy to relate to and more memorable (when done well).
REMEMBER: Everything you create should reinforce your content brand.
Repurposing Your Content
Now that we've covered various types of content, let's talk about repurposing. Fortunately, you don't always have to start from scratch when creating a new piece of content for a different medium.
Repurposing your content is a great way to reinforce your message and reach your audience on different platforms.
This can be done by rewriting and updating your blog posts, repurposing for different platforms by cutting it into chunks, changing media, creating slide shows and other tactics.
I covered this extensively in episode 179 – Ten Ways to Get More From Your Content.
The key is this – run all of your repurposed content through "The Value Test". Ask yourself "Does this new content offer some unique value?"
If your answer says yes, you're headed in the right direction.
In Conclusion
Having a unique content brand strategy that involves creating the kind of content that resonates with your core value and focuses on your audience is a great way to grow your blog's authority.
Take action by:
Deciding on your core values
Creating a content brand statement
Coming up with a content brand strategy
Implement that strategy
By doing this, you will help me on my mission of "Changing the world one blog at a time". You will be creating something of value to the world.
Question: What is one core value that relates to your blog?
Resources Mentioned
Infographic