Who: Tonya Rapley
Blog: My Fab Finance
Free Challenge: Banish The Balance
Do you ever feel like you're all alone in the blogosphere? In this episode, Tonya Rapley shares her best tips on how to build a community of bloggers.
One that will support you on your journey and help you to build a successful blogging business.
Listen to This Episode
Who is Tonya Rapley
Tonya Rapley is the founder of My Fab Finance, a blog dedicated to inspiring others to take control of their financial future.
After improving her credit score by 130 points in 18 months and significantly growing her investment portfolio and savings, she became a certified financial educator.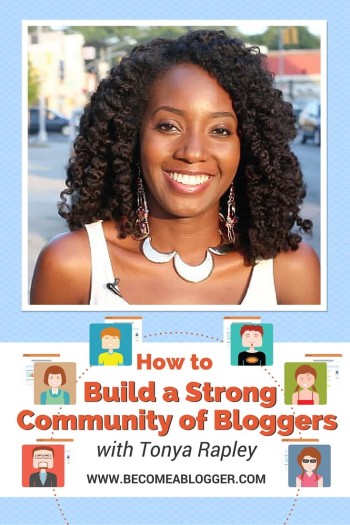 When she realized that she had a knack for personal finance and helping others with their financial struggles, she started My Fab Finance.
Tonya has been featured on a number of media outlets like ABC, Black Enterprise, US News and World Report and others.
Tonya's Journey
Tonya started her blogging journey with a blog she created called Eargasm. It was a blog that featured unknown or lesser-known musicians.
However, she never had a sound business plan for that blog and it never developed into what she wanted it to be.
A few years back, her financial situation was in shambles and she wanted a change.
While working with the elderly, she noticed that some residents had planned for retirement and others didn't. That's when it hit her – she will be old someday and needed to have a better plan than she had at the time.
This started a journey to make her financial situation better. In doing this, she realized that she didn't have to make a lot of money to be financially secure.
Instead, she needed to do a better job at managing her money.
My Fab Finance was started as an "accountability partner" in January 2013.
She went on a "dining out fast" and started saving a lot of money, even while making only $28k.
The result – she is now financially secure and helps others to accomplish the same.
Hustling to Get it Done
When she started her blog, she was working as a coordinator of community initiatives in Brooklyn, NY AND also in graduate school.
How did she get it all done? She found the time.
She worked late at night, wrote whenever she had a chance – on train rides and even while at work.
She knew she had to hustle to get it done. No excuses!
Building a Community of Bloggers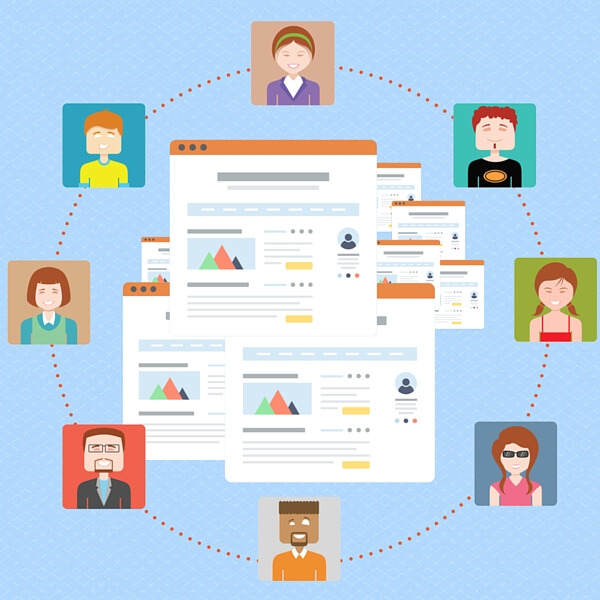 Having a community of bloggers has been an essential part of Tonya's success.
She's a part of a group of women bloggers called the Frugal Fab Five. These are like-minded individuals who come together to support each other around their goals.
Because of this group . . .
She was named "the new face of wealth-building" on the cover of Black Enterprise. This was based on a recommendation from one of the women in the group.
They are constantly learning from each other.
Whenever she has something to launch, she gets feedback from the other members of the group.
This is similar to what I've spoken about in the past related to mastermind groups.
Here are some of Tonya's tips for building your own community of bloggers.
Find like-minded people who are at your level
By getting people who are at your level, everyone can gain from each other's knowledge and experience.
How did Tonya do this? She found her group on social media.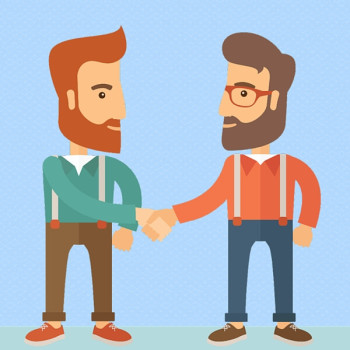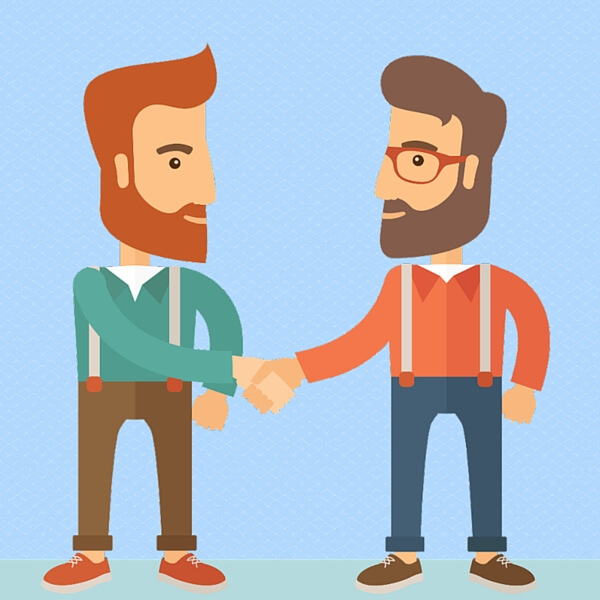 On Twitter and Instagram, you are able to see other users who are similar to you in your industry.
She found these women and started reaching out to them.
This reaching out can be done in various ways, from simply sharing their content all the way to being straightforward and going in for the ask.
Tonya compares this process to dating. It's often best to start small and then take the relationship to the next level over time.
How you approach this will vary based on the personalities involved.
Collaborate to take the relationship to the next level
Tonya's group started collaborating by creating events together. They did a few of these events and then started hosting Twitter chats.
She encourages you to find a way to have to interact at a deeper level the individuals you want to be in a "relationship" with.
Have regular meetings, but be willing to adapt
They started off by having monthly calls. This allowed them to connect on a regular basis and help each other grow their businesses.
Now that they are further along in their journey, they don't meet as regularly. However, they still take time to support each other.
Whenever someone needs assistance or feedback, they all come on board to help.
Final Tips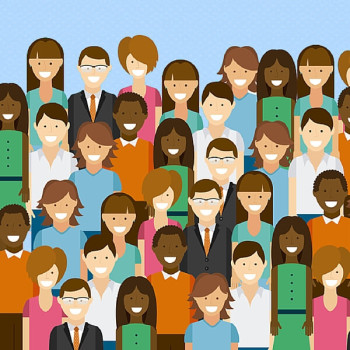 When I asked Tonya for tips she had to share about building a community of bloggers, here's what she said:
Look at others as alliances and not competition. What is for you is for you. Nobody can squander the opportunities that are for you. Having this viewpoint frees you up to celebrate the success of others.
Be the person you want others to be. Nobody wants to be in a relationship with someone they don't like.
Allow yourself to learn from others. As a blogger, it's easy to be isolated from others. However, you can't attend all the educational opportunities that are available. But if you're able to benefit from the knowledge of others, you'll be one step ahead.
Take The Challenge
If you're interested in crushing your debt, check out Tonya's 8-week initiative that she's calling the "#Banish the Balance Challenge."
It's a FREE debt repayment challenge designed to teach you how to pay down debt, end the habitual cycle of debt, and finally become debt-free.
Resources Mentioned
Infographic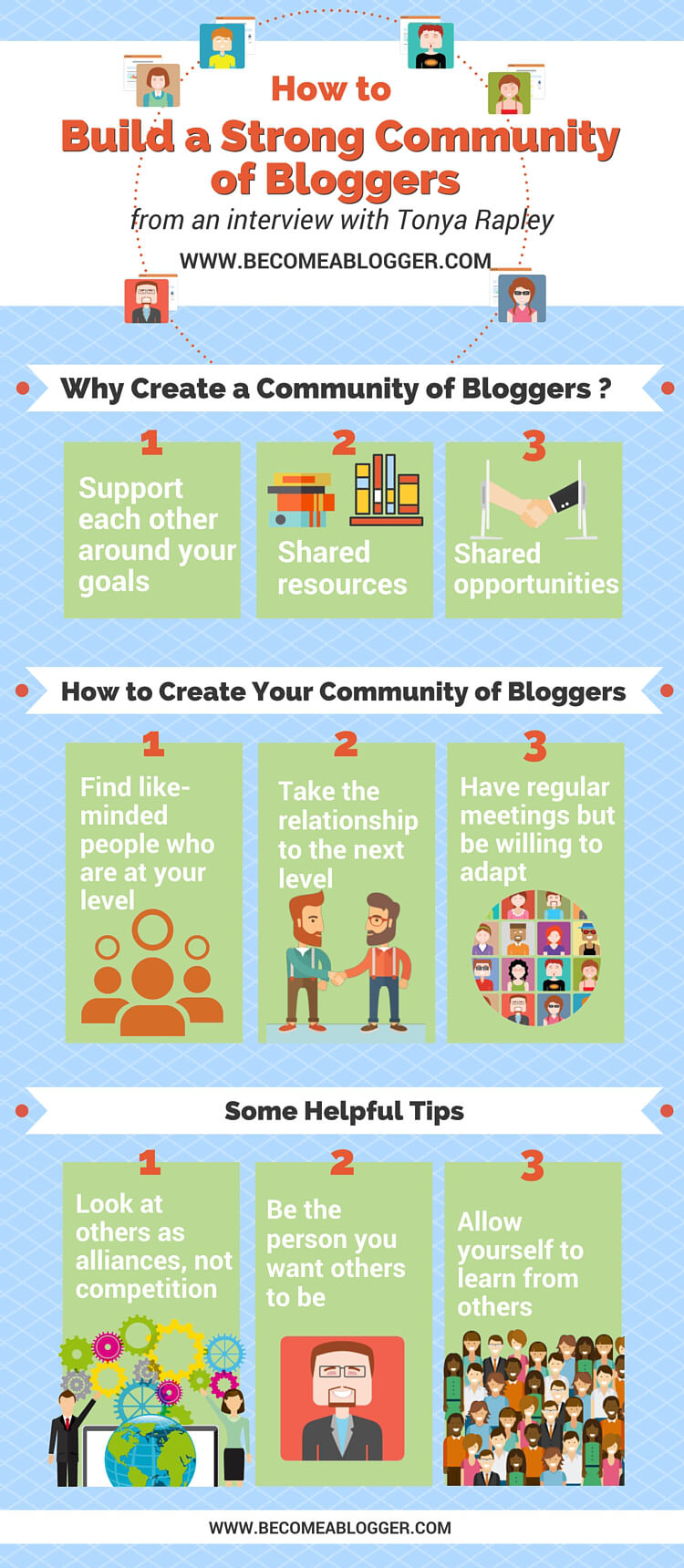 What's Coming up:
How to Create an Effective Editorial Calendar

How to determine what content to create
How to set a realistic schedule
How to maximize your success in content creation.