Who: Luria Petrucci
Blog: Geek's Life
FREE Training: Geek's University
Who is Luria Petrucci
Luria Petrucci (formerly Cali Lewis) is the founder of Geeks Life, a lifestyle network that focuses on passions – everything from food to music to Fun.
She was a pioneer in the world of podcasting, with one of the first video podcasts about technology, back in 2005.
She built her career around having fun with technology and all kinds of other geeky topics.
Listen to This Episode
How Luria Started
After hearing Adam Curry talk about podcasting on NPR, she decided to check out what it was about. When Apple announced the first video iPod in October of 2005, she predicted that online video was going to be the future.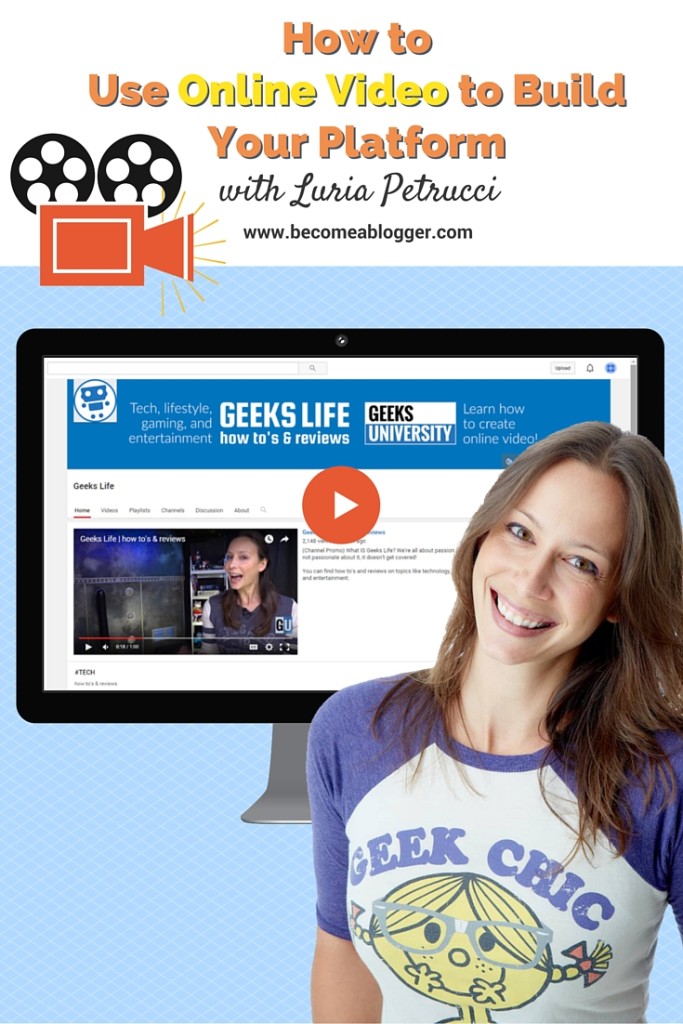 People would be getting the video iPod for Christmas, and they would need content. She wasn't trying to become a video star. She was just having fun with the technology.
In December of 2005, she dug her heels in and attacked the podcasting world full force. Because of timing, her audience grew relatively quickly.
Her first show was called Geek Brief. It was about technology. She made that choice because she wanted to talk about something she loved. She loved technology and decided to embrace her passions from the very beginning.
Her first video was not great quality, but it proves that everyone has to start somewhere.
When she started, she did have hopes that it could become something big. Maybe it could help move her along in life, but she didn't know that it would get as big as it did.
When the audience started showing up and loving it, that was a turning point for her.
She decided to approach Adam Curry. He was running a company that was trying to make it possible for podcasters to make podcasting their day job.
He brought her on his network, and the rest is history.
The Evolution of Podcasting
When Luria got started, it was tremendously harder to get a podcast out the door. You had to be a tech geek, know how to pull things in, work with feeds, and host your files.
But podcasting has come a long way. You don't have to be as techy as you did by then. The same is true when it comes to online video.
However, it was a much smaller, tight-knit community back then. Today, it's a much larger space. So to stand out, you have to do good work.
How to Get Started with Online Video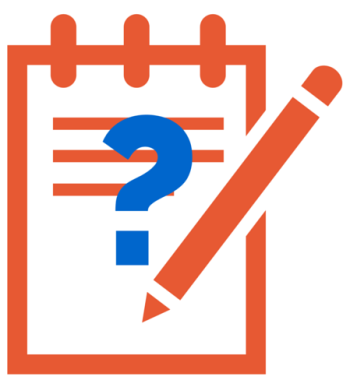 The first thing you need to determine is what kind of content you want to create. Usually, people look at online video as fitting into one of two general categories:
Individual using video to create a show about whatever topic they are passionate about.
Companies creating videos that are meant to bring in customers.
Luria argues that these two categories are one and the same – the same rules and goals apply.
If you're a podcaster, you ARE selling. You're selling yourself, your knowledge and passion, and you're asking people to spend time with you. That's the same thing companies are trying to do.
The question then becomes – how do I best position myself so that I'm selling in the right way?
Choose a topic you're passionate about
If you're going to spend time creating videos, you want to make sure you're doing something that energizes you. Building an online platform takes a lot of work, but when you're passionate about the content you're creating, it's much easier to see it through.
Set the Right Expectations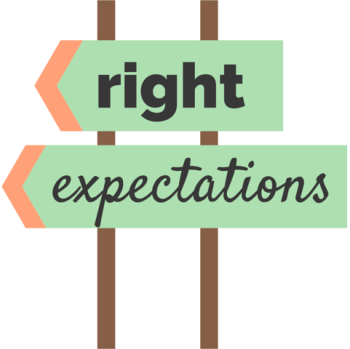 There are 300 hours of video uploaded to YouTube every minute. This makes discovery a challenge.
Make sure you aren't expecting the world. It's not "if you build it, they will come." Recognize that it will take a lot of time to build your platform.
Make the commitment that this is going to be a long-term thing. COMMIT to doing this and seeing this through.
Start with your Smartphone
Smartphones are an excellent way to create professional video. Whether you have an iPhone or Android device, you're in a position to do great things with video.
For $200 to $250, you can get a gear kit that gives you stability and great audio.
Here are some of the different types of equipment you can have in your gear kit.
The iographer – A great rig that gives you handles on either side of the rig, allowing you to hold it steady. It also gives you a mount on the top to attach a light or microphone.
Manfrotto Mini-LED Light – This LED light is dimmable and allows you to get great.
Rode Videomic Go – This mini shotgun mic will allow you to get great audio for your videos.
Rode Smartlav – This is a lavalier mic that works with smartphones.
iRig – They have connectors that will help you monitor your audio and connect to an external mic.
Seramonic Sound Mixer – $150. It's an all-in-one rig that even has an audio interface. It comes with two mics that you can attach and point in different directions. You can also plug other mics into this device.
Take home message:
You need something to stabilize your phone
You need an external microphone
Get lighting to increase the quality of your visuals
You need to GET STARTED
How to do well on camera
Even as someone who has done thousands of videos, Luria still gets a little nervous when doing some of her videos.
The important thing to realize is that this nervousness comes from a desire to please. You may also be thinking about whether your viewers will be judging you.
You have to realize that your video is not about you. You are just the delivery mechanism for the information. The viewer is watching for themselves. Remove yourself out of the equation and focus on providing as much value as you can for them.
Be Human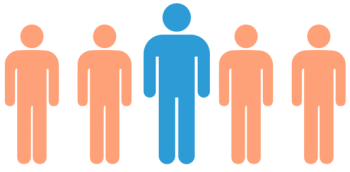 You have to be comfortable being the authentic you. It's important to realize that humans just want to follow and connect with other humans.
It's ok to screw up. It's ok not to be perfect. People aren't perfect. If they are watching your video and you are 100% perfect, they are more likely to feel that you're being fake.
When you make a mistake, make fun of yourself :).
Side note: I do this ALL THE TIME :D.
Give a Little More of Yourself
The camera sucks away your energy. To come across well, you have to have more energy when you're on camera.
Yes, you are still the same person, but for people to get the real you, you have to add more energy and let your passion shine through.
Prepare your Bullet Points
If you haven't thought about what you're saying, you can end up going where you didn't intend on going.
For your videos to be concise and effective, you have to have a plan.
This gives the viewer a lot more value and gives you a sense of preparedness. You will feel better and more confident.
How to Get Exposure
When asked how we can get exposure for our videos, here were Luria's suggestions:
Use descriptive titles for your videos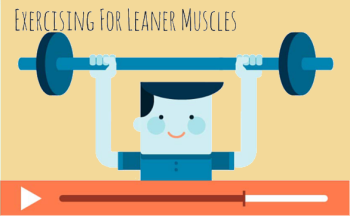 The first thing you want to do is make sure you're covering a very specific topic for each of your videos.
Once you know what that topic is, make sure to make that clear and specific with the title of your videos.
Do your keyword research
You can also use tools like the Google Keyword Planner to do some basic keyword research to find popular searches with relatively low competition.
Keyword research helps when trying to get Search Engine traffic (i.e. on YouTube or via Google).
Share your content with everyone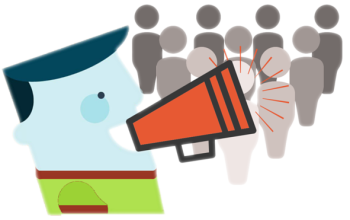 If you don't have an audience to begin with, start by sharing your videos with your friends and family.
Beyond that, use your social platforms to get the word out there. If what you're offering is valuable, don't hold it back from the world.
Use Hashtags
By using hashtags when you post on social media sites like Twitter and Instagram, people will more likely find your content if they are searching for those hashtags. Also, you can also search your hashtags to find people who are interested in your content.
Network with others in your niche
As scary as this might sound to some, networking can go a long way to get you connected with the right people. This is how Luria and I connected, and the result is what you're reading (or listening to) right now.
Find people who are asking questions
By providing value to the people who are looking for answers, they will start to look at you as the expert. That's exactly what you want.
Choose only a couple of platforms
When it comes to hosting your videos, the platforms Luria highly recommends Facebook and YouTube. Don't try to focus on more than those two, because when you try to be everywhere, you can't be anywhere effectively.
The same goes for social media. Don't try to dominate every platform. Instead, focus on one or two and go as deep as possible.
About Geeks University
Geeks University is a new (and exciting) initiative. Luria and the Geeks Life team will be taking you through everything you need to know to do well with online video.
The actual course is launching in January. However, they have some Awesome free resources that can help you get started.
According to Luria, the most important thing is just to get started. If you are interested in checking out their resources.
Click here for some awesome stuff from Geeks University
Infographic