Are you looking to take your business to the next level?
Do you have what it takes to be your own coach?
In today's episode, you will discover how you can accomplish your business goals by putting yourself through a simple coaching process.
Listen to This Episode
Inside This Episode
Coaching can be a very powerful thing when used correctly. Over the last year, I've been coaching a handful of individuals and have seen the following results.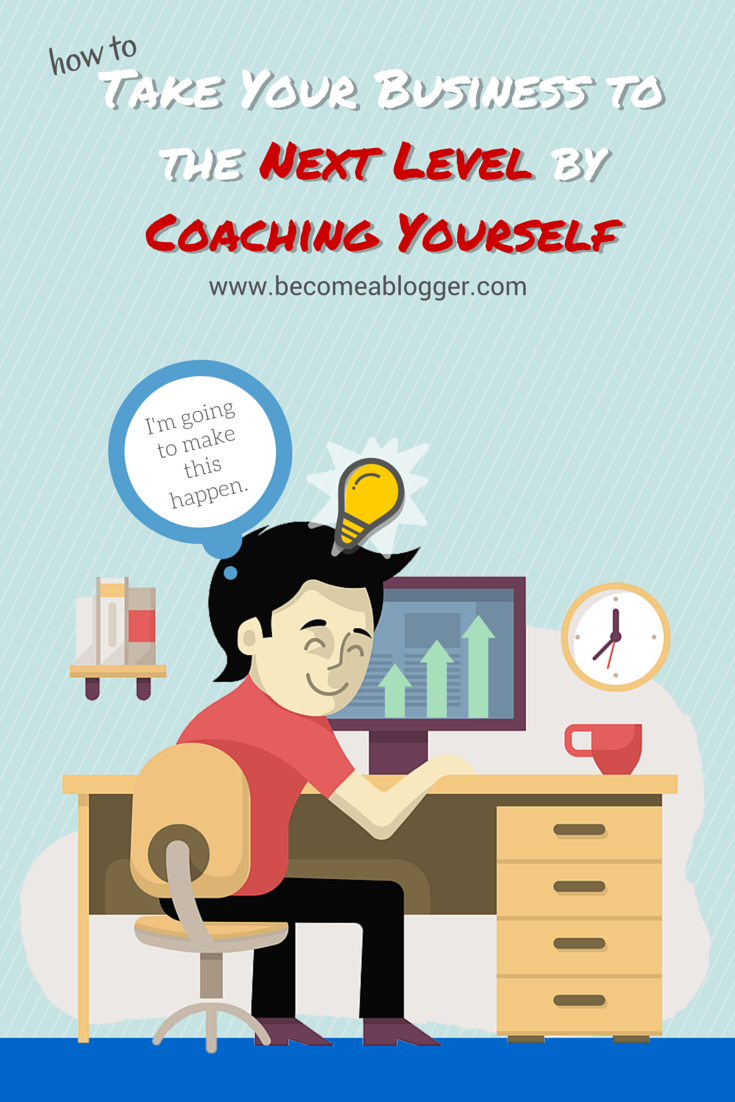 One of my coaching clients went from making between $2k and $3K a month to making over $8K and leaving her job.
Another client went from making $10K/month to over $20K/month.
Yet another one set a goal of making $10K by September by launching a product but has made over $11K already and July is not over as yet.
I found myself saying – "Man, I need to coach myself!"
So, that's what I decided to do.
Why Coaching Works
Coaching is a process that is undervalued by many bloggers, but is one that can literally transform your business. In fact, it can transform your life.
Here are some of the reasons why I believe coaching works:
You become more proactive about business development.
Many of us bloggers, myself included, get started in our businesses and don't take enough time to work ON our businesses instead of IN our businesses.
However, to really grow our business, we need to step back regularly and look at the big picture of where we're going. We need to continually analyze our business, processes and goals.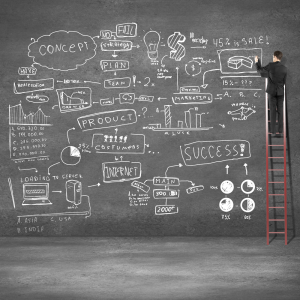 Instead of letting things just happen in our business, we need to make things happen, and that's where business development comes into play.
You continually set (and meet) goals.
There's something about setting goals regularly, writing them down and committing yourself to meeting those goals. That's how growth happens.
If I go to the gym and lift the same amount of weight for the rest of my life, I will not see substantial gains. However, if whenever I reach a specific weight goal, I set another goal, that's when I grow.
The same is true for business.
You are held accountable.
This is probably the biggest reason why coaching works. When you work with a coach, you have someone who will be checking in on you regularly.
They help you focus on business development and set your goals. It's up to you to meet them, but they'll be there to cheer you along and hold you accountable.
Why I Decided to Coach Myself
No, it's not because I'm too cheap to spend money on a coach. It's actually for X reasons:
I know what it takes to take my business to the next level. I've demonstrated this with my own clients.
I thought it would make for an interesting podcast series that would benefit you. By seeing the things I focus on in my business and how they help me grow, you're able to follow along, focus on the same things to grow your business.
Everyone who listens to my podcast isn't able to do coaching with me. Doing this will allow me to provide some level of coaching to help you grow your blogging business for free.
I'd love to get your feedback. If you think this is valuable for you, let me know in the comments below.
Getting Started
When I get my coaching clients started, I have them fill out two forms:
A Self-assessment Worksheet: The responses to this form gives a lot of details about strengths, weaknesses and the goals each client has for their business.
A Business Overview Worksheet: This gives a clear picture of my clients' businesses and how they function.
Because I'm taking this coaching very seriously, I went ahead and filled out those forms myself. I share the details in the episode, so go ahead and listen 😉
I also have them share their Google Analytics with me so that I can analyze traffic. In the episode, I also share details about my blog from Google Analytics. Wait, you still aren't listening? Come on 😉
The First Session Goals
In my first coaching session, I spent some time going through my worksheets. Also, I set some specific goals that I want to accomplish over the first two weeks:
Solidify version 2 of my processes in Trello – By Tuesday, July 28th (Done)
Finish my Vision Statement – by July 31st
Create my editorial Calendar for August – by July 31st
Create a vision presentation for my team – by August 7th
Transfer to new server – by August 7th
In the episode, I break down the details of each of these goals and why I chose them. So go ahead and listen.
What about you?
Are you proactive about your business? Do you regularly set goals for your business? If not, I want to encourage you to go on this journey with me? Here's what it would look like:
Download my Self Assessment and Business Overview Worksheets
Complete both worksheets
Come up with specific measurable goals for the next 2 weeks
Share those goals in the comments below.
More Coaching
I'm not taking on any new coaching clients at the moment. However, I do group coaching calls every 2 weeks as a part of my Become A Blogger coaching club. If you are interested in more coaching, specifically by me, join the coaching club.
Your Turn
Have you gone through coaching? If so, how did it work for you? If not, will you be getting coaching in the future? Will you be coaching yourself?
Let me know in the comments below.
Resources Mentioned:
Worksheets that you can use before you start coaching yourself:
104 How To Set A Firm Foundation For Your Blog – This is the episode where you'll hear me talk about why it is important to find your ideal target person. You'll also find my own thorough description of what my ideal target person is for Become a Blogger.
Trello – The task management system I use with my team in carrying out tasks and projects within the business.
Become a Blogger University – This is where you'll find information about the group coaching calls we've been having at the University.
Infographic
Transcript
Some people just love being able to read along with interviews, or they might just prefer to skip the audio completely and just read through the transcript. Hey, if that's what floats your boat, it is all good. Here's the transcript just for you 🙂