Gideon Shalwick is a Serial Entrepreneur from Australia who has really taken social media and blogging and combined them to make a powerful combination. Gideon, along with Yaro Starak, has put together the most easy to follow blogging training program called Become A Blogger and provide a lot of free resources to help take a blog to another level.
Two of the most notable FREE resources are:
The Roadmap to Become a Blogger
BecomeABlogger.com – 10 Free video tutorials to get you up and running
In this Interview . . .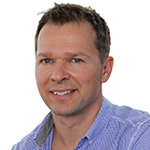 Gideon first talks about how he quit his job, migrated to Australia and decided to start his own Online Business. If you know Gideon, he's a very good teacher, and he does a great job in this interview of outlining the steps to take to start your own successful online business. He shows how he has used Youtube to drive a massive amount of traffic to his Magic site FreeMagicLive.
What I LOVE about this interview is that Gideon shows from his own experience that it is VERY POSSIBLE to use these principles to make money outside of the "Make Money Online" industry. He teaches principles that can be applied to Freebie Trading, Affiliate Marketing, Magic and even Biology.
If you are interested in learning more about what Gideon Teaches, be sure to check out his Roadmap, Becomeablogger.com and his blog at GideonShalwick.com.
So go ahead and listen to the interview and let me know what you think about it by leaving comments on this post.