One of the most rewarding things I do in my business is interview successful bloggers and entrepreneurs from all over the world.
It's one of the best ways I've found to create high-value content for my audience.
But the truth is – doing interviews can be an overwhelming concept for many bloggers.
In this episode, my goal is to simplify the process so that you can learn to record and post killer interviews.
Listen to This Episode
Why Conduct Interviews
Interviews are awesome. I love them for a number of reasons:
Reason #1: Meet and connect with new people.
I get to meet and connect with new people and learn from the experiences of others. The truth is; I live in a very small town in Michigan and don't often connect with entrepreneurs in person. Using the power of the internet, I'm able to connect with people, regardless of their geographic location.
Reason #2: Create awesome content from the interview itself.
You can create awesome content without having to come up with the content yourself. If your interviewee is good at what he does, there's so much that your audience can learn from him, and you don't have to stress about the details; because the details are in his mind. It's your job to draw the ideas out.
Reason #3: More exposure from credible interview guests.
You can leverage the credibility of your interview guests for more exposure. When people hear insightful interviews from successful individuals, they are more likely to share. Also, some of your guests will share their interviews with their audience, and that can result in additional exposure for your show.
What Equipment Do You Need?
Conducting interviews are easier today than before. You no longer need tons of expensive equipment to make them happen. Your needs are limited to:
A computer. You can use a desktop or laptop, Mac or PC.
A Microphone. A simple USB microphone can go a long way when it comes to the quality of your audio. Please do NOT ever rely on the built-in microphone for an interview. A great affordable mic to start with is the Audio Technica ATR2100 USB. Just plug it in and start talking.
Earphones. This is very important and often overlooked. When you're recording a call on your computer, with the audio coming through your computer speakers, the audio can loop through your microphone and cause an echo. You don't want that. This is why it's best for you and your guest to use some kind of earphone or headset.
Skype. I've tried a number of different programs for recording interviews and have found that NONE of them deliver the audio quality that Skype does. You want to make sure you have a relatively strong connection, but once you do, you can achieve near perfect audio quality.
Recording software. One of the cool things about Skype is that you can have software add-ons that work with Skype to record your calls. If you're on a Mac, the one I recommend is Ecamm Callrecorder. If you're on a PC, then I'd recommend Pamela. Once you start a call, click record and that's it. When you're finished, click stop. It's that simple.
Editing Software. I don't edit my interviews because I like them to be as raw as when I initially recorded. Yes, I make mistakes, but that's real life, so I share it all. If you need to edit your interviews, you can use Audacity. It's a free audio editing program that's available on both PC and Mac.
Scheduling Your Interview
If you're reaching out to people for interviews, chances are they're relatively busy. Because of this, there can be lots of back and forth when trying to schedule a time slot. This is a huge time waster.
Since I respect the time of my potential interviewee, there are a few things I do to minimize the amount of time it takes to schedule the interview.
First, I send a short email letting her know who I am and why I'd like to interview her. I place the focus on the interviewee and let her know that I'd love to have her on my show and give her the opportunity to talk about XYZ (the thing she is known for).
I also show my interviewee an example of a past interview so that she can get a feel for what the show is about.
Once she agrees to the interview, I send her my Scheduling Page. On that page, she can choose from a list of available times – no back and forth, just a simple selection.
After choosing a date and time, my interviewee enters her details, and the interview is setup.
I use Acuity Scheduling to make that all happen. I love it because it not only sets up the appointment, but it also gathers her information (i.e. Skype ID, phone number in case we have a problem connecting on Skype and anything else I need), sends reminder emails and adds the interview to my Google calendar. It's a beautiful tool.
Preparing for the interview
I've been interviewed on shows where the host has no idea who I am, what I do, or even which direction they want the interview to go.
In my opinion, that's very unprofessional and can make the guest feel uncomfortable. Since an interviewee agrees to spend time with me, at my request, I want to make it worthwhile for him.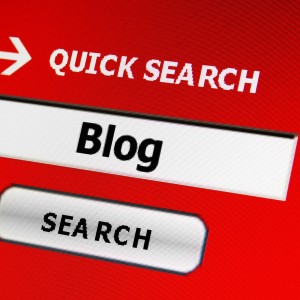 I do two things to prepare for interviews:
I first have my guest fill out my Learning With Leslie Guest Info Form. Through this form, I learn the basic details about my guest and his blog/business. He can also provide a picture he'd like me to use.
Then I have my assistant use the information on the form to run additional research on my guest. In that research document, my assistant writes as much relevant information about that person as possible. The goal is for me to to spend a few minutes before the call getting to know who the person is and deciding the kinds of questions I'd like to ask. In the past, I'd do that research myself.
Here's an example of the research conducted for my interview with Paula Pant.
Preparing Questions
Now that you know more about the person, you want to compile a list of target questions.
Depending on the type of interviewer you are and the type of guests you're having on your show, it's a good idea to have a list of questions and also provide those questions to your guest in advance so that they can prepare.
I don't personally create a list of questions, but I'm very comfortable with interviews and my guests are usually used to being interviewed.
I do not recommend this for most people. Interviewing is a skill that takes time to acquire. It's better to be prepared than to get halfway through an interview only to realize that you're not sure where to go next. It's awkward for you and even more awkward for your guest.
Structure of My Interviews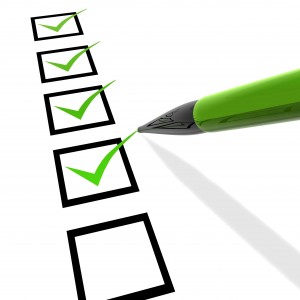 This is how the beginning of my show is generally laid out:
Podcast Introduction
Introduce show
Brief guest biography
The purpose of the interview
Interview (Introduction)
Hook
Guest background information
I usually ask my guests for a brief bio and use that information to write out my podcast intro. Because this is such an important thing to me, I read that introduction word for word so that I don't forget any important details in the heat of the moment.
Remind your audience of the purpose for conducting the interview. You can do this by stating what you hope your audience will learn or gain from the interview.
If you listen to a lot of interviews, you may notice that MANY interviews tend to start out with the same question. It's usually something along the lines of: "Can you share with the listeners how you got started with XYZ?"
PLEASE, for the love of all that is good, do not do this! Here are some great tips that can help you really stand out.
Ninja Tips For Your Hook
Start in the middle of the story. Get directly to the action by either talking about something exciting that individual is doing, results they have achieved, or something fun and exciting.
Ancient Greek story tellers like Homer and Sophocles started this tradition. They would start their stories in the middle of the drama and quickly hook their audience's attention.
Guest Background Information
Once you have YOUR audience's attention, then and only then should you go back and "fill in the details". Here is where you provide some brief background on your guest.
Your introduction is an important part of the interview. You want to paint him in the best possible light as well as mention details that are important to him.
During The Skype Call
What happens during the actual call is critical. Here are a few tips that can help you conduct an awesome interview: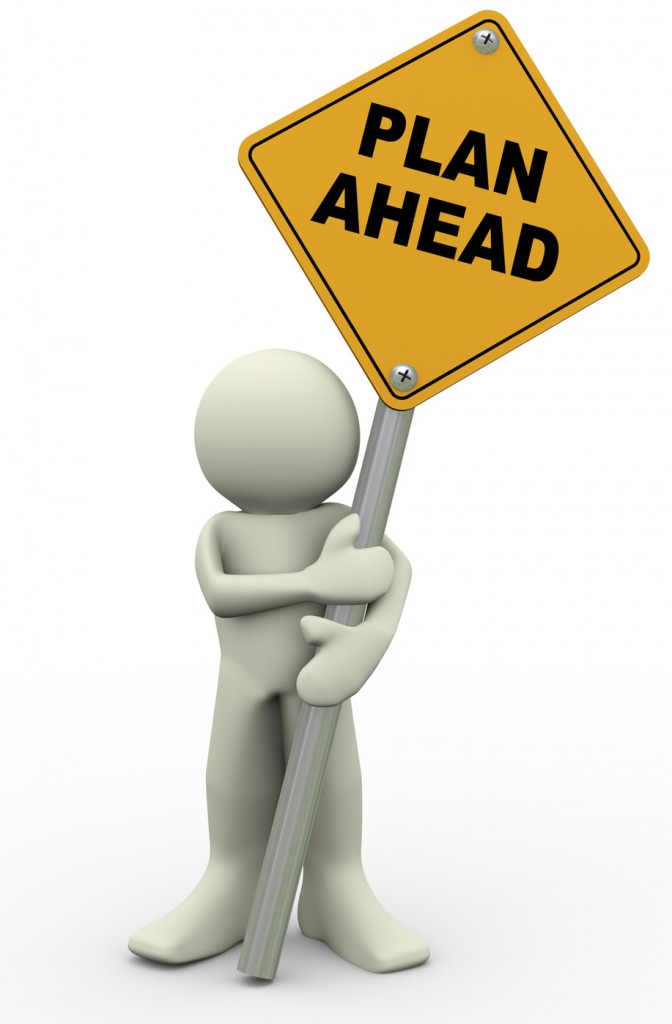 At the beginning of the call, greet your guest and make her feel welcome. Ask her how she's doing, start a conversation, but respect her time. Her time is valuable, so don't spend too much of it on irrelevant banter.
Explain how the interview will run. I usually tell my guests that my interviews run anywhere between 30 to 45 minutes, and that I add all of the intro music and sounds live on the call.
Make sure to test the audio levels. This is extremely important. You want to make sure that both your audio and her audio can be clearly heard and that the levels are high enough post interview.
Answer any questions she may have. Right before I hit record, I ask my guest if she has questions for me. If she does, I answer them right away.
Ask the questions you've prepared (if you've prepared them in advance), but LISTEN and be ready to deviate from the plan if something interesting pops up. If your guest says something fascinating, don't move on because you have to get to question 7. Probe a little deeper.
Pay attention to the flow, and be aware of your goal. What do you want to accomplish by the end of the interview? Do you want your audience to be able to do something? Try to navigate the interview so that it flows to the appropriate destination.
Improving
My first interview sucked. I wasn't prepared and the result wasn't great. But I did it and I'm so glad I did.
However, I knew I wanted to improve. So, how'd I get better? I watched, listened and studied other successful
interviewers. I looked at the way they sat, how they asked questions, what they did to make their guests feel comfortable enough to reveal juicy details.
Here are some people I highly recommend you check out:
Oprah Winfrey – Oprah is the queen of interviews. I LOVE the way she captures the raw emotion of the person she's interviewing, regardless of the topic up for discussion. She uses great conversational techniques to guide her guest into opening up.
Larry King – I think Larry King is a master at listening. He asks a question and just shuts up. Sometimes his silent pauses are incredibly poignant.
Andrew Warner – Andrew hosts a popular podcast for entrepreneurs called Mixergy. I love the way he pulls information out of people to the point where they reveal much more than they expected.
There are many other excellent interviewers out there, but these are some of my favorites. Check them out and learn.
How About You?
Have you done any interviews? If so, share a link below. If not, is this something you're considering doing in the future?
Resources Mentioned
Equipment needed:

Audio Technica ATR2100 USB – recommended microphone
Skype – recommended for making calls specially for those with good internet connection
Recording software:
Editing software:

Audacity – an open source software available to both PC and Mac users

Scheduling interviews

Samples:
People worth listening to and learning interview styles from:
Infographic
Transcript
Some people just love being able to read along with interviews, or they might just prefer to skip the audio completely and just read through the transcript. Hey, if that's what floats your boat, it is all good. Here's the transcript just for you