The main thing that drives my business is content. Content is why people come to my blogs. Content is what gets them to stay. Content is what gets them to share.
A few months back, I read the book The One Thing, by Gary Keller and the underlying premise of the book is the following question:
"What is the one thing you can do such that by doing it, everything else becomes easier or unnecessary?"
After reading that book, I came to the realization that my one thing is writing.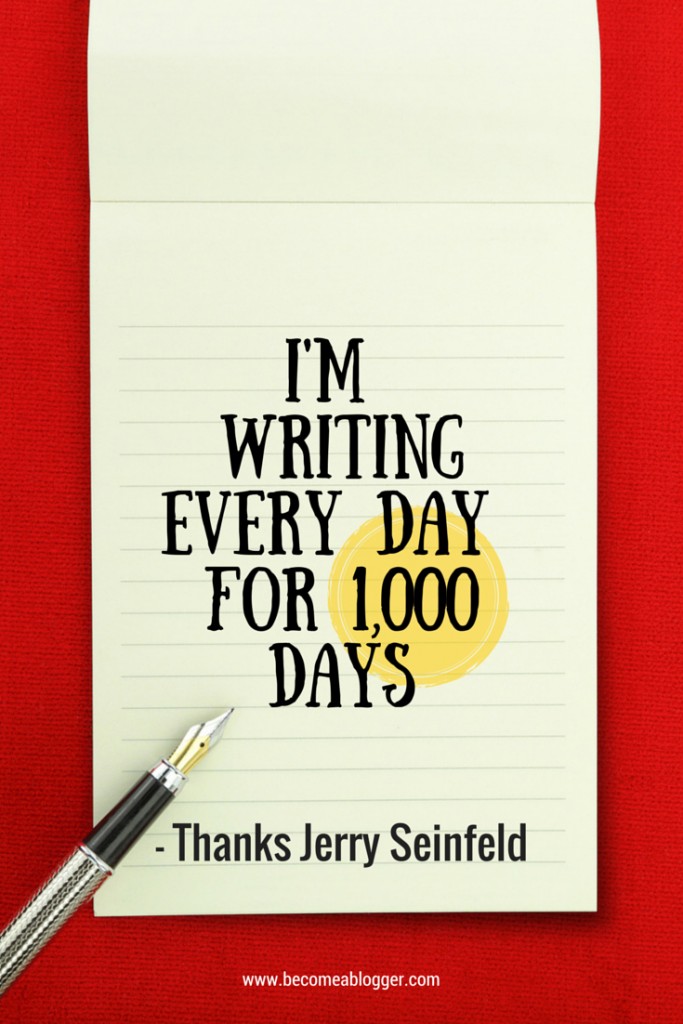 Whether I'm writing articles, recording podcast episodes or making videos, sitting down and just writing (and by "writing" I actually mean typing) is an easy way for me to get my thoughts out there in a structured way.
Also, because I can just flow with my writing when I get into the groove, this serves as content for every aspect of my business – my articles, podcast episodes, videos, marketing and everything else.
Since this is such a crucial aspect of my business, I've decided that it's an area I want to improve in.
The next question is this – how do you get better at something?
You get better by practicing it over and over, and by getting guidance from people who are better than you.
To get into the habit of practicing my craft, I've decided that I wanted to make it a daily habit. Every day, I write for a minimum of thirty minutes.
How I do it
A few months ago, I interviewed Tony Stubblebine, cofounder of Lift – an app that helps you set and reach your goals (AWESOME app btw).
It's based on a fairly simple premise. Decide on a goal and enter it into the app. Everyday you do the activity, you "check in".
Here's the part that keeps you going – the app keeps record of your streaks and if you miss a day, you start over. There's also a community of people working on similar goals that can encourage you along the way.
I'm on a 30 day streak now for writing. I remember one night when I was on an 11 day streak and I was just about to go to bed when I realized that I hadn't done my writing for that day.
I had two choices:
Choice #1 – forget about the stupid habit for that day and start over the next day. The positive side to that choice is that I would've gotten to go to bed immediately. The downside was that if I skipped that day, I would have to start over from day 1.
I just couldn't see myself losing my 11 days, so I decided to go with the second choice. And now that I'm on day 30, the only way you're gonna stop me is to kill me (but please, don't do that).
Choice #2 – Sit down at my laptop and start typing. The downside to this is that I wouldn't have gotten to go to bed immediately, even after my wife kissed me goodnight (yes, I remember that vividly). The upside would be that at the end of that night, I would be on a 12 day streak. This was the one I chose.
This sounds a bit crazy, but my goal is to write for a minimum of 30 minutes every day for 1,000 days without stopping.
Can you imagine being on a 100 day streak and deciding to give that all up and start over? Neither can I.
My ultimate goal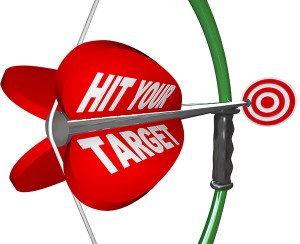 I want to be a master at the skill of writing. Although right now I often feel as if I'm simply going through the motions, I plan on taking courses and reading books on the topic. This is something I'm taking seriously because my business depends on it.
I want that when anyone reads my content, they always think to themselves – Wow, that was awesome.
When asked by an up and coming comic for tips on how to become a successful comic, Jerry Seinfeld responded by saying this:
"the way to be a better comic was to create better jokes and the way to create better jokes was to write every day."
This productivity secret is one that people all over the world have latched on to and have been taking action and seeing results. Just do a Google search for Jerry Seinfeld calendar and you'll see a bunch of versions of that calendar that many people are using.
Now, I'm no comic (even though I try to be funny sometimes – unsuccessfully at times), but I think the same thing applies to everything in life. For my writing – the way to become a better writer is to write every day, because practice makes perfect.
What About YOU?
My crazy goal is writing every day for 1000 days. What do you want to accomplish? What do you want to be better at? What's the one thing you can do today that will make everything else easier or unnecessary?
Determine what that task is and then go do it. Not just today, but every day. Because practice makes perfect.
Oh, and if you already know what that task is, let me know in the comments below, and I'll be here cheering you on.
Lastly, if you are using the Lift app or are thinking about checking it out, go ahead and follow me there. Lets cheer each other on!