Who: Tony Stubblebine
App: Lift.do
Listen to This Episode
I am so excited for today's interview. My guest is none other than Tony Stubblebine, a man who is pretty much entirely obsessed with behavior change and how people pick up new habits.
Having been a part of different startup projects such as Twitter, Wesabe, CrowdVine, and Lift, Tony Stubblebine has learned so much about what it takes to be successful in his business.
He is co-founder of the Lift app, which is making behavior change easier for everyone and is an app that I use to get stuff done.
It has impacted a lot of entrepreneurs in prioritizing and accomplishing end goals with positive reinforcement and community support.
I started using the lift app a few months ago. It's very simple. You create your goals, and you use the app to help you accomplish those goals.
Every day, you "check in" to say that you've completed the goal. However, it's not just a to-do list. It's a community. There are many people working on the same goals, and they cheer each other on. It's a beautiful thing.
Inside This Episode
I get Tony to talk about a bunch of stuff, including:
Where the idea for the lift app came from and how they chose the name
How lift works and also WHY it works so well
The importance of setting goals
How specific we should get with creating our goals
How can we, as bloggers, accomplish the goals that we've set
How the coaching plans work on lift
Much, much more.
I have a confession to make. When I switched from iPhone to Android, I stopped using the lift app. Guess what happened? I became SIGNIFICANTLY less productive. The lift app helps to keep me on task and actually get stuff done.
I've since added the lift app website to my Android phone and I'm getting back on it. I gotta get stuff done 😉
Become A Better Blogger in 30 Days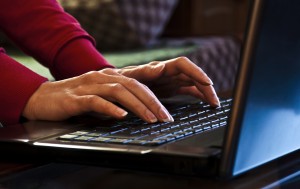 After recording this interview, I was inspired to create a coaching plan. Here's the idea. If you join me, over the next 30 days, I'm going to be walking you through 30 things to do that I believe will help you become a better blogger.
We're going to do this via the Lift app. You will have to sign up for lift (don't worry, it's free and AWESOME) and then join the plan. I will be checking to see how you're doing, and we're going to encourage each other on this journey. Lets become Better Bloggers.
Click Here To Check Out The "Become A Better Blogger In 30 Days" Coaching plan!
Resources for this episode
Become A Better Blogger In 30 Days – The lift app coaching plan that I created. Lets do this!
Lift's How to Meditate page with free guided meditations
Where to find Lift App
Girl Learns to Dance in a Year– An inspiring video about a girl who learns to dance by following a habit everyday using Lift App to hold her accountable.
Other start-ups that Tony worked with:
Episode 051 – Interview with Marcus Sheridan who also gave excellent tips on how to generate content for your blog.
Cory Doctorow – A famous blogger who also teaches writing and have inspired Tony about how he challenged writers to write.
Transcript
Some people just love being able to read along with interviews, or they might just prefer to skip the audio completely and just read through the transcript. Hey, if that's what floats your boat, it is all good. Here's the transcript just for you
Click here to download transcript.
About The Podcast
Learning With Leslie is a podcast dedicated to helping you build a business around a blog. No, not one of those blogs that will fall by the wayside when Google has a mood swing, but one that will thrive no matter what gets thrown at it.
I share tips and strategies that I've learnt building blogs since 2008 and interview experts who are knowledgable about various aspects of blogging so that we can learn from their experiences.
If you're a blogger, thinking about becoming a blogger (pun intended) or are not even sure if blogging is right for you, go ahead and tune in to see what this blogging thing is all about.
How to Subscribe To The Show