Do you find yourself dissatisfied with your blog no matter how many tweaks you've made to it?
Do you feel there's always something better than what you are currently using for your blogging business?
Listen to This Episode
Every blogger has had their own share of experiences as they try to grow their blogs. We love to try things out for our audience and see which works best for them and for us.
Even the most experienced among bloggers still do make mistakes in their search for the most effective ways to bring success to their blogs, and I'm definitely no exception.
Inside This Episode
This year was a big year for me. I stopped working full time as a professor so I could work and focus my energy on Become a Blogger, my business, and my family.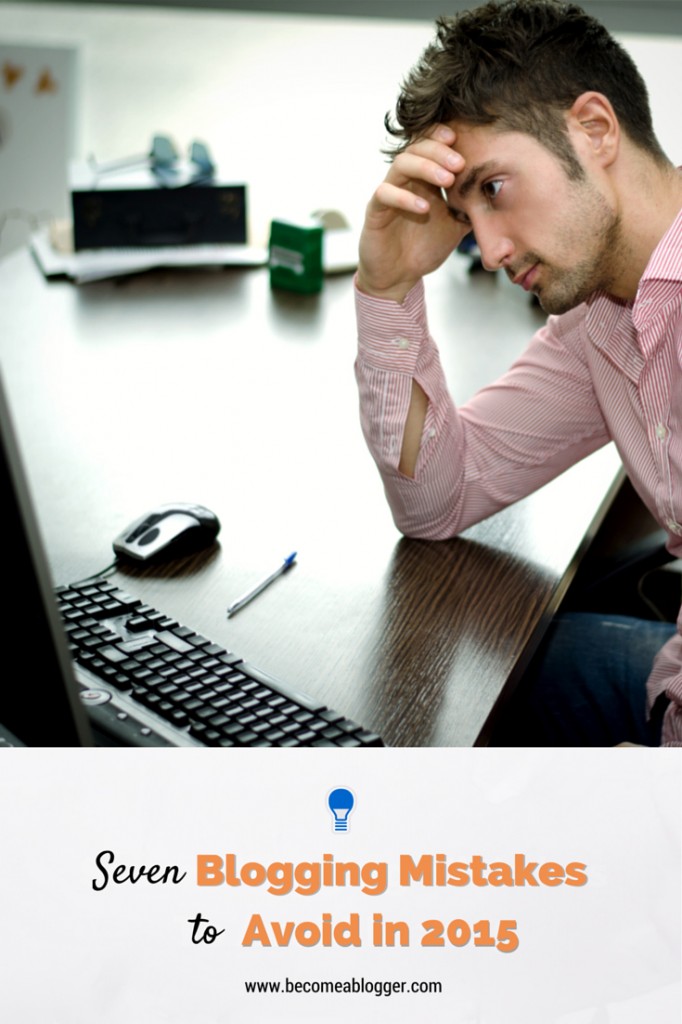 Since then, I have done so many things for this blog to try to let it grow to the next level.
Along with that though, I have found to have made mistakes that perhaps I would have been able to avoid with proper planning. One of them, I realized, is I have been making things too complicated for my audience (thanks to them for voicing this out). Some of the other mistakes are as follows:
I made too many declarations.
I wasn't consistent.
I didn't plan as well as I should.
I do a terrible job at tracking my finances.
I tried to cut corners and do work myself that I shouldn't have done.
I didn't work on my funnel as well as I should.
I was overwhelming my audience.
Blogging is an ongoing journey for me. I admit to these mistakes and I intend to do something about it. In fact, I have already started doing some intense planning for what my 2015 will be for Become a Blogger.
I not only cover the failures, but I cover what I will be doing differently as I move forward.
Listen to today's podcast to learn from the mistakes I had and figure out how you can avoid them as your grow your blog in 2015.
Resources Mentioned
WPCurve – offers technical support for WordPress blog owners
Transcript
Some people prefer to read along with the podcast episode. Others actually prefer to read than listen. If you are one of those people, not to worry. I've got a transcript right here for you 🙂
Click here to download transcript.
About The Podcast
Learning With Leslie is a podcast dedicated to helping you build a business around a blog. No, not one of those blogs that will fall by the wayside when Google has a mood swing, but one that will thrive no matter what gets thrown at it.
I share tips and strategies that I've learnt building blogs since 2008 and interview experts who are knowledgable about various aspects of blogging so that we can learn from their experiences.
If you're a blogger, thinking about becoming a blogger (pun intended) or are not even sure if blogging is right for you, go ahead and tune in to see what this blogging thing is all about.
How to Subscribe To The Show