Ever thought of building a membership site around your blog?
How would you plan?
What technology would you use?
I tell it all inside this episode.
Listen to This Episode
Inside This Episode
A membership site is a site where individuals sign up as members in order to access protected information.
They can be either free or paid. If they are paid, it can be a one-time or recurring payment model.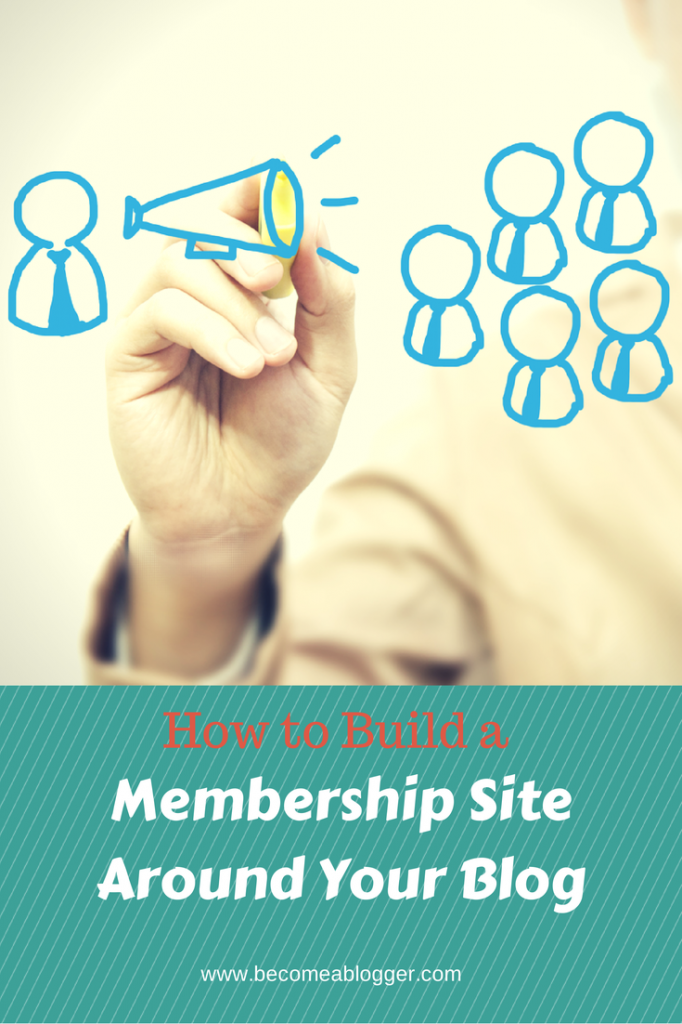 Whichever model you choose, having a membership site can be great for the following reasons:
It's a great way to deliver more exclusive content
It's a great way to grow your list (especially a list of customers)
It's a great way to make money (especially if recurring)
It's a great way to build an affiliate program and have people send you traffic.
However, before you build a membership site you should answer the following questions:
Who are you targeting?
What problem are you solving?
How are you going to solve it?
Why should someone pay for it?
What will make your program unique?
Once you've answered those few questions, you can then tackle the technology and starting building out the site.
In this episode, I talk about how to build a free and a paid membership site on WordPress and explore the following tools.
If you're building a free membership site, here's what I recommend for you to have and use:
Squeeze Page – for getting people on your email list
Autoresponder service – for building your email list
Embed your videos on unlisted blog pages
Add miscellaneous details and resources

Description
Transcript
Audio (MP3)
Links

Use autoresponder to send links to pages
If you are building a paid membership site, use all of the above plus the following:
Amember membership software (if paid membership)

Protects pages based on membership level
Built-in affiliate program (if needed)

Payment Processors
The following are some more Advanced tools that add even more AWESOME to your membership site. This is the secret behind my Become A Blogger University.
BuddyPress – Build an internal social network
BBPress – Powerful forum software for WordPress
Sensei – Learning management software
Listener Question
Roger Koment, a member of the Become A Blogger University and the creator of NSR Development, called in to ask a question that lead to the making of this podcast episode. He wanted to know what the steps are for providing a paid course, where people could also get free access to a limited-time replay. Thanks for calling in that question Roger. If you have a question you'd like answered, feel free to call the hotline at (888) 835 – 2414.
Transcript
Some people prefer to read along with the podcast episode. Others actually prefer to read than listen. If you are one of those people, not to worry. I've got a transcript right here for you 🙂
Click here to download transcript.
About The Podcast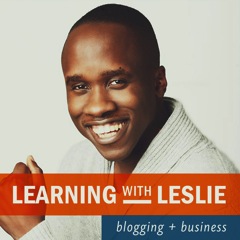 Learning With Leslie is a podcast dedicated to helping you build a business around a blog. No, not one of those blogs that will fall by the wayside when Google has a mood swing, but one that will thrive no matter what gets thrown at it.
I share tips and strategies that I've learnt building blogs since 2008 and interview experts who are knowledgeable about various aspects of blogging so that we can learn from their experiences.
If you're a blogger, thinking about becoming a blogger (pun intended) or are not even sure if blogging is right for you, go ahead and tune in to see what this blogging thing is all about.
How to Subscribe To The Show
Infographic