Who: Bob Lotich
Blog: Christian PF
Book: Pro-Blogging Secrets
Adsense is something I'm VERY interested in.
In fact, it's my MAIN monetization method for my Biology Blog.
So, I decided to get my friend Bob Lotich on, because I know that he has been actively involved with Adsense monetization.
Listen to This Episode
When I heard that he used one simple strategy to increase his Adsense earnings by 80%, I had to know what it is.
That's what this episode is all about. Nothing complicated, just simply increasing Adsense earnings.
Inside This Episode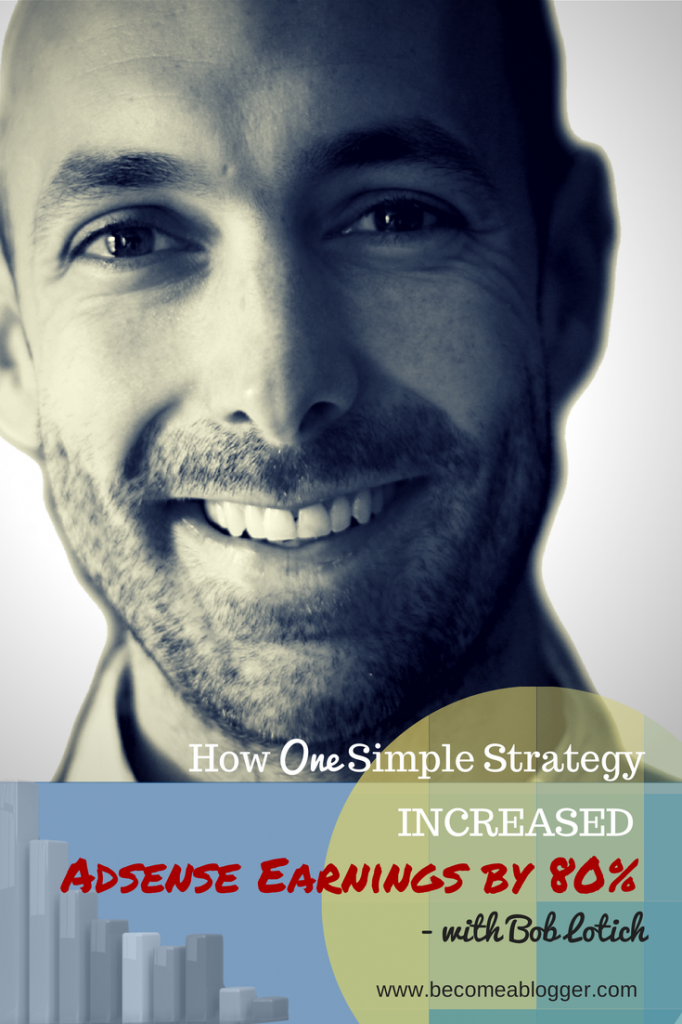 In today's interview, Bob Lotich, author of Pro-Blogging Secrets: Strategy, Tips and Answers You Need to Grow Your Blog and Earn Money and creator of ChristianPF.com, walks us through the different steps using ONE strategy to help us boost our earnings with Adsense. He uses this with a new feature called Experiments.
It's not complicated as it sounds. It's so easy I even did it in this call.
A simple re-positioning of ads could give your earnings a significant boost!
He also shows us that experimenting and testing with any of the following could increase your earnings further with Adsense:
Changing link colors
Testing between image ads VS text ads and vice versa
Customizing ad sizes to fit your site
Using CPM networks and strategically positioning CPM ads in your site
These and other variables make a huge difference that, according to Bob, and should not be overlooked.
Monetization with Adsense is more than just about putting those ads out there on your blog or your site. It's tweaking those ads and strategically changing them around from time to time and finding the best response from your visitors that could help you earn big bucks off your site.
Bob also explains to us why he thinks Adsense is still the way to go for ad networks and why he decided to stick with it over the years.
Resources Mentioned
Transcript
Some people prefer to read along with the podcast episode. Others actually prefer to read than listen. If you are one of those people, not to worry. I've got a transcript right here for you 🙂
Click here to download transcript.
About The Podcast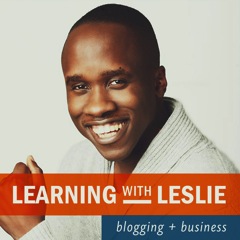 Learning With Leslie is a podcast dedicated to helping you build a business around a blog. No, not one of those blogs that will fall by the wayside when Google has a mood swing, but one that will thrive no matter what gets thrown at it.
I share tips and strategies that I've learnt building blogs since 2008 and interview experts who are knowledgable about various aspects of blogging so that we can learn from their experiences.
If you're a blogger, thinking about becoming a blogger (pun intended) or are not even sure if blogging is right for you, go ahead and tune in to see what this blogging thing is all about.
How to Subscribe To The Show