Are you blogging with the intention of building a business?
If so, you're going to have to sell something.
So the question is – have you optimized your blog to accomplish that?
If not, you've got some work to do.
Listen to This Episode
Fortunately, I'm here to give you a helping hand 🙂
In this episode, I dive into what it takes to optimize your blog for the sale.
Inside This Episode
Before diving into the content for this episode, I make the following 2 announcements: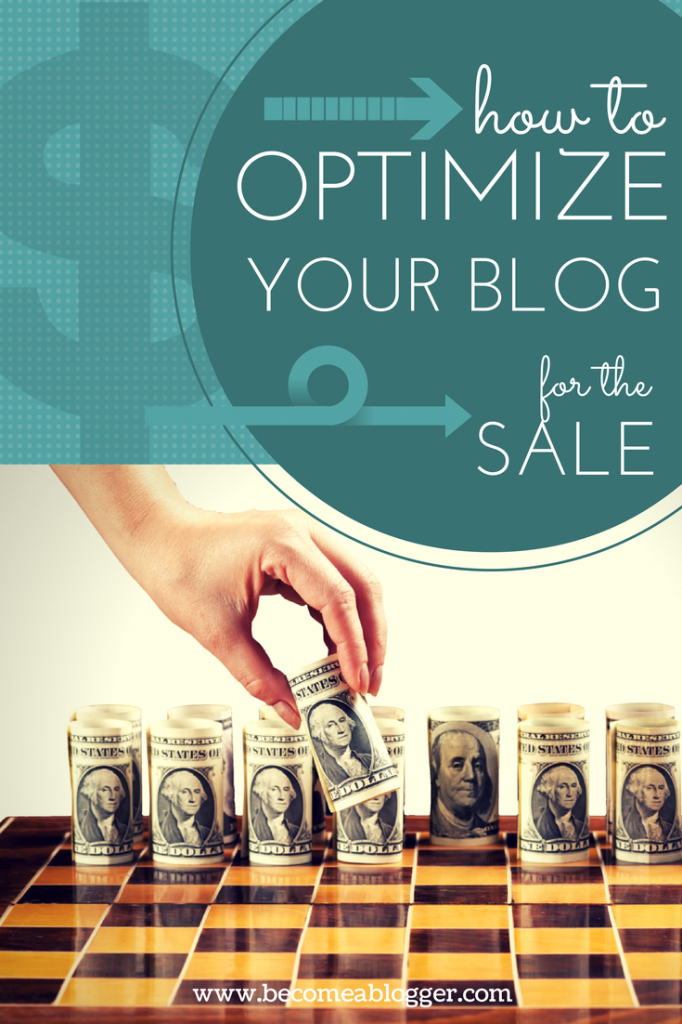 Special Discount: If you need hosting for your new blog, I HIGHLY recommend Hostgator. If you use the coupon code becomeablogger during your checkout, you will get 25% off. Click here to sign up for hostgator.
I'm excited to be in San Diego next week at Digital Colab, where I will be speaking on two topics: Youtube and Podcasting. If you are in the San Diego area, let me know in the comments so that we can connect if possible.
Then I get into the main section of the podcast where I dive into 8 things you can do to optimize your blog so that you are making the sales you want to make.
How To Optimize Your Blog
These things apply whether you are already making money with your blog, or whether you haven't reached that point as yet. Here are the 8 Things:
Understand how your blog makes money. Knowing this will empower you to make do all of the other things you need to do to optimize your blog for the sale. In this section, I go into the 4 different monetization methods.
Decide on your primary income stream – Of all of the ways your blog makes money (or will make money), which will you be your primary focus?
Rank the rest in order of importance – These other methods won't receive as much focus as the primary method, but knowing their relative importance will help you figure out how much time and energy to spend on each.
Optimize your blog to your primary income stream – This is where you'll get the most bang for your buck, so you might as well taylor your blog to making this happen. In this section, I talk about how to optimize your blog for the 4 different monetization methods.
Customize your calls to action based on content – In order to have maximum effectiveness, you should customize each one of your calls to action depending on the content that prospect just went through.
Remove all the excess stuff – If it doesn't help you accomplish your primary goal, it's not necessary. Get rid of it.
Use Resources to help make the sale – In this section, I talk about how you can use tools like Pretty link and LeadPages to have even more success with your monetization methods.
Use your email list – Yes, it's your most valuable asset, and it can even help you make sales. It's not directly a part of your blog, but they should work hand in hand to accomplish the same goal.
This is really an episode where I unpack a lot of that stuff. Yeah, you can read these show notes and THINK you have a grasp of the content, but this is NOT the time for that.
There's a lot of value packed into this one, so listen, enjoy and TAKE ACTION!
P.s. there's a special offer in there somewhere to, but I can't mention it here. It's a secret 😉
If you're trying to get a blog started where you can Create Content, Inspire Others and Change the world, head on over to my Free blogging course, where you get to follow me as I show you HOW I've built my blogs into successful online businesses and how MANY others have done the same.
Resources Mentioned
Transcript
Some people prefer to read along with the podcast episode. Others actually prefer to read than listen. If you are one of those people, not to worry. I've got a transcript right here for you 🙂
Click here to download transcript.
About The Podcast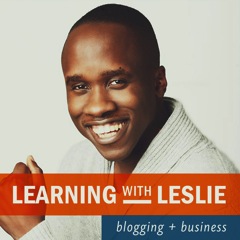 Learning With Leslie is a podcast dedicated to helping you build a business around a blog. No, not one of those blogs that will fall by the wayside when Google has a mood swing, but one that will thrive no matter what gets thrown at it.
I share tips and strategies that I've learnt building blogs since 2008 and interview experts who are knowledgeable about various aspects of blogging so that we can learn from their experiences.
If you're a blogger, thinking about becoming a blogger (pun intended) or are not even sure if blogging is right for you, go ahead and tune in to see what this blogging thing is all about.
How to Subscribe To The Show