You are ALMOST DONE!
You need to confirm that you are actually the one requesting to receive information from me. I just want to make sure NOT to spam you, because I HATE spam.
So, head on over to your email inbox. You will receive an email with a link that you need to click on. It will look like this: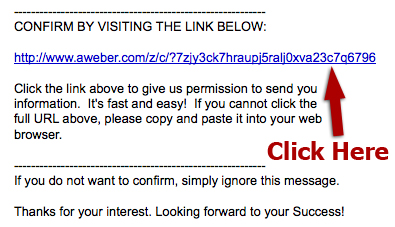 When you confirm your email address, you will receive an email with all the info you need.
Have you heard about the FREE Freebie Websites that I'm giving away? Check it out here.