I MISS YOU. No seriously, I really do. I've been doing all these Interviews, and they've been great. But I miss the great times we had when it was just me talking to you.
So I decided to recorded this episode to help our relationship grow a little better 🙂
Listen to This Episode
Actually, I NEEDED to record this one, because it's been on my mind so much and I had to get it out there and share it with you. Today's episode deals with the concept of Success.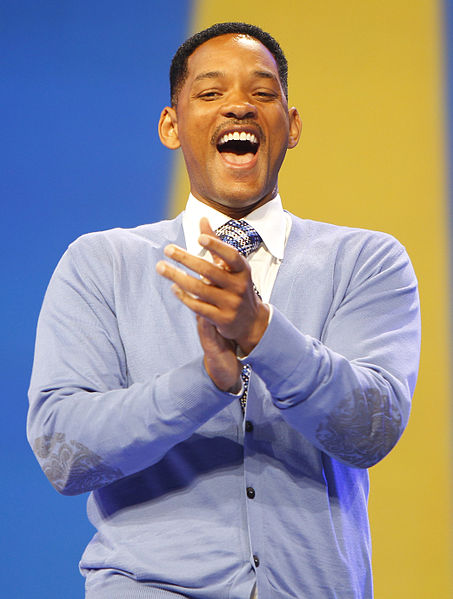 First, I make two very BIG announcements:
1. The first is so big that you will have to listen to hear it.
2. I'm speaking at BLOGWORLD in New York (in 2 weeks). I know it's short notice, but if you're interested click here to register and use the coupon code PodLearn10 for 10% off. There's also a Virtual Ticket Option if you just want the recordings of the sessions (SOO worth it).
Then, I answer two questions from Lynn about blogging about multiple topics and branding yourself.
Then I get into the main content . . .
I found this video with excerpts from interviews that Will Smith has done. I saw it floating around on Facebook somewhere and decided that I HAD TO share it with you and break it down in terms of what it means for authority bloggers.
I listen to the MP3 of this video every single day, at least once. Why? Because it helps me to keep things in perspective, and it helps me to push beyond any discouragement that might come up in my Blogging Business.
You can go ahead and watch the video below:
Here are some of the things I cover in this episode:
Finding your Motivation
Talent vs. Skill – which is more important
Be willing to work your Behind off
Your current situation doesn't matter. Find out what does.
The best way to build your business (one brick at a time)
Forget being realistic. Everybody else will do that for you
Honestly, I feel that if you listen to this episode, internalize what it says, and take action, you WILL be successful.
(Sidenote: now one of my goals in life is to meet this dude in person and let him know how it has impacted me. Hopefully I won't have to stalk him, lol)
So go ahead and give it a listen, then let me know what you think in the comments below.