Who: Rob and Kim Murgatroyd
Blog: Jet Set Life
Fitness Product: MyJetSetBody.com <== The Challenge
PDF Transcript: Right Click To Download
Listen to This Episode
How dare they come on my podcast and CHALLENGE ME?
Yep, that's exactly what they did – and you know what? I'm going to take them up on their stinkin challenge.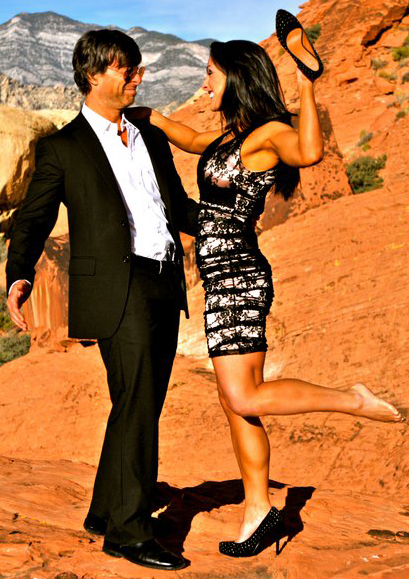 Today's power couple (yes, couple – my first "three way") are on a mission – to help people to live life now, instead of deferring their dreams to later in life.
They started Jet Set Life, their online business with the purpose of doing just that, and they've been sharing travel tips to Jet Setters like themselves.
If you check out their blog, you will see examples of all the places they've been. In fact, what they are doing is a perfect example of a couple who has taken their passion/hobby and turned it into a business.
Do they love to travel? YES SIR, they do. Check out this video they made of their trip to St. Barths (p.s. the only reason I'm showing it is because they were in St. Maarten, my island, for part of the video).
Jet Set Body
A HUGE aspect of what they do (and a big part of their lifestyle) is their flagship program called Jet Set Body – A 90-day fitness program designed to get people into the best shape of their lives.
Rob and Kim are actually fitness models (go figure, no pun intended) who have been competing in fitness competitions for a while now. And as you can see from the pic below – they ain't no joke!
This is how I came to know them – I've seen the transformations that some of their members have gone through. In fact, I first heard about them from David Siteman Garland, another podcaster who interviewed them after having tremendous success with their program.
In this interview, they share their story (a very interesting one) and how they've been able to build an online empire around their passion.
Here are SOME of what we cover in the interview:
What it means to live a Jet Set Life
Building a business around your passion
How they've built their online business
The role that Blogging has played in their business
How they manage to travel so much while having a teenage daughter (that they almost gave away to me, lol)
They challenge me to the BIGGEST challenge I've ever faced as a blogger
I accept their challenge (proudly, but I'm still afraid, lol)
This was one of the most fun interviews I've done – not just because it was my first three-way, but because these guys are a hoot. Trust me on this one – you'll enjoy it, and you'll get to follow my interesting journey through their challenge.
Resources Mentioned: