A lot of people join Coaching Programs online on a number of different topics, especially in the Internet Marketing circle.
However, only a small fraction of the people who join actually accomplish some level of success? Why, because most people go about it the wrong way.
Listen to This Episode
[smart_track_player url="https://soundcloud.com/learningwithleslie/066-ten-ways-to-maximize" title="066 Ten Ways To Maximize Your Investment In ANY Coaching Program" background="default" ]
In today's episode, I give 10 ways to Maximize your investment in any coaching program, regardless of the topic.
Before I get into the meat of the episode, I make 2 announcements and answer a question from the hotline.
Announcement
Announcement #1 – Become A Blogger 2.0 is coming VERY soon. In fact, we're holding a LIVE Webinar on Thursday to Kick it Off and will be giving away a TON of Valuable info, in addition to some gifts on the live webinar.
Announcement #2 – I've set up some easy URLs for you to connect with me on Social Networking Sites:
Your Question
Butch Gibson called in to ask if it's a good idea to target specific keywords phrases by using one of the keywords and not the others, or by using a different variation on the keyword. I answer his question in some detail, showing that it all depends on what you are targeting and how closely the content relates to the keywords. Listen to the episode to understand my explanation.
The Feature Segment
Alrighty, here are the 10 ways I talk about to help you maximize your investment in ANY Coaching Program:
Only take part in ONE coaching Program, especially if you're a beginner. Avoid the Shiny object syndrome. There are always other programs out there, and other "gurus" out there encouraging you to buy their program, because it's the best thing since sliced bread. However, you should choose a program that solves the problem you are dealing with at the time, and focus on that program.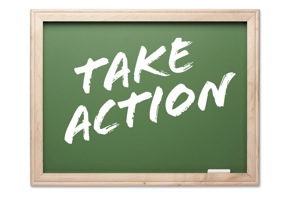 Take Notes. Most coaching programs these days are video-based. It can be annoying to try to sort through a bunch of videos to find a specific topic. By taking notes, and doing so in an organized way, you are better able to keep track of the main ideas, and to focus on what needs to be done.
Take Consistent Action. Yes, if you've been listening to me for a while, then you've heard me mention this a Billion and a half times. In fact, I dedicated an entire episode (Episode 63) to the topic. Don't just learn. Learn and act immediately.
Ask too many questions – Even the annoying ones. Yes, you can spend hundreds of hours trying to find the answer to a simple question, or you can just ask someone who knows. If you are in a good training program, there will be ways for you to ask questions. Take advantage of those systems.
Connect with others in the program. Building a business is hard work. Building a business alone is MUCH HARDER. No man is an island. We all need people to help us accomplish our goals, especially if those goals are HUGE. If you are in a coaching program, there will most likely be other like-minded individuals in that program. Seek them out, connect with them, share ideas and grow together.
Hold each other accountable. One of the best decisions I've made since getting into blogging has been to not only connect with other like-minded individuals, but to have a select few that hold each other accountable. That extra accountability has done wonders to increase my productivity. I would recommend for you to do the same.
Take one step at a time. Multitasking sucks. We think we're good at it, but it's not true. In 2005, a study showed that individuals who were multitasking during an IQ test scored an average of 6 points lower than individuals who were stoned on marijuana. Focus on one aspect of the program at a time.
Repeat the coaching program and see what you missed. This is something I still do today. I've been fortunate to go through A NUMBER of coaching programs on specific topics related to internet marketing and blogging. I have a folder of a ton of courses I've taken. Every so often, I find myself reaching back into that bag of goodies to find a way to tweak what I'm currently doing and make it better.
Systematize your actions. Taking action is great, but if you can systemize what you are doing, all the better. What do I mean by that? Instead of doing everything manually, put systems in place that can take care of certain things in an automated (or easier) way. For example, you can use autoresponders like Aweber for following up with prospects or subscribers. Another example is by using TextExpander.
Focus on the Essentials. In any program that you are going through, identify the core 2 or 3 things that will give you the biggest bang for your buck. Focus on those things. For me, that's Content and Relationships (subscribers, peers, coaches).
Outsource mundane tasks. There are certain tasks that are essential for your business to run, but they don't have to be done by you. Decide what they are and outsource them. Odesk is a great place for finding outsourcers. (answering emails, transcribing videos, posting to the blog, etc).
Resources Mentioned in Today's Episode