There are two content and social media trends that are fascinating me at the moment.
But I know that trends come and go.
In this post (and podcast episode), I'm going to talk about the two trends that I'll be exploring in 2021.
Listen to the episode
Trend #1: Short-form Video
This is a trend that is taking the Internet by storm. The video-sharing platform is literally the fastest growing social media platform of all time.
Of course, when the social media overlord (Facebook) sees this, they did what they do best. They stole the features that made TikTok popular and built it into Instagram. But they gave it a unique name – Instagram Reels.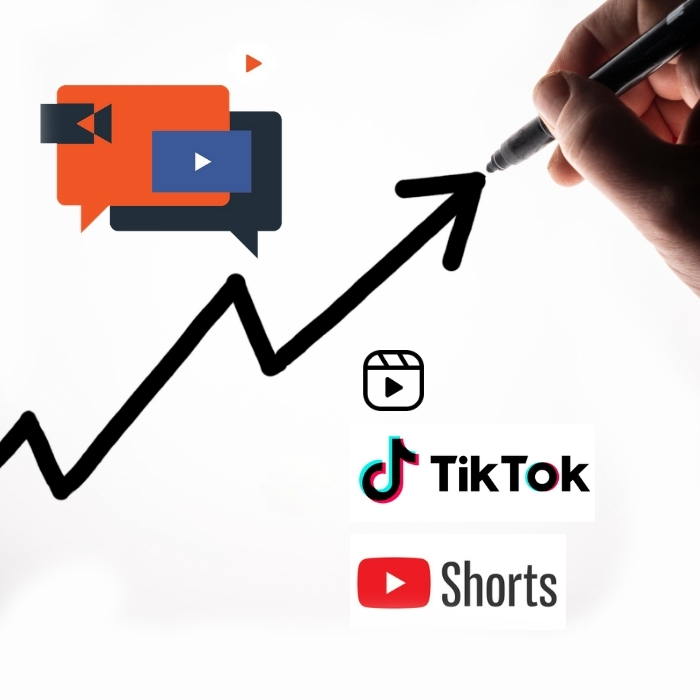 Interestingly enough, it seems to be a feature that took off. Some of my friends, including people like Pat Flynn, seem to have been having great success with it.
The theft didn't end there. YouTube also wants in on the action. So, they rolled out YouTube Shorts. These are vertical videos up to 60 seconds in length that try to tap into this popular trend TikTok started.
I've always said that if you want to see what to focus on for maximum exposure, follow the money. All of these platforms are aggressively trying to dominate in this space. So they are putting a lot of money behind short-form videos.
Not only that, Instagram and YouTube are both giving increased exposure (for right now) to creators using these features.
Why? Because TikTok has shown that the model works. And while they might be late to the party, they are definitely putting up a solid fight.
My Plans for Short-form Video
It has arrived at the point where I find this short-form video push to be very interesting. So, I'm gonna put on my scientist hat and start experimenting.
I'll be starting to create some short-form videos and putting them on all three platforms. My goal is to see how well they work for me and on what platforms I get the most engagement.
I don't know what the outcome will be. But I know I'll be collecting data and using that data to make decisions about where I want to focus.
Trend #2: Clubhouse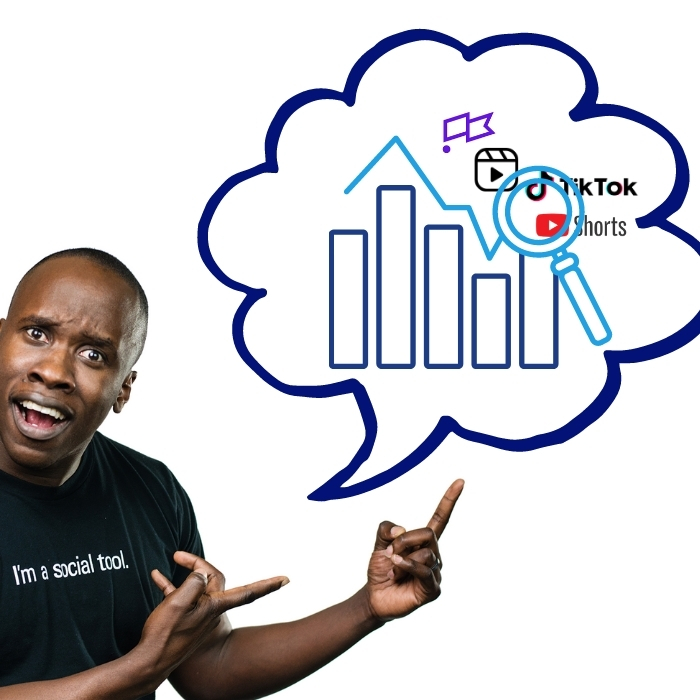 If you haven't already heard, Clubhouse is the latest social media craze. It's a social live audio app where you can listen in on and participate in live conversations. It's currently iOS only, but they are working on the Android version. It's also invite-only.
Btw, if you're on there, follow me @iamlesliesamuel.
When you log onto the app, you see that there are a number of rooms where discussions are happening. These discussions are on a wide range of topics. Some of the topics include business, entrepreneurship, politics, education, parenting, and entertainment. Whatever your interests are, there's probably a room for you.
A big focus for clubhouse is clubs. Members can create clubs and those clubs can have members and followers. When you create a room in a club, the people who follow your club get notified. You can also have other people create rooms in your club.
Why is all this interesting? Well, it's interesting because of how quickly it's growing right now and how engaged the users are.
Since launching in April of last year (2020), it has grown to 6 million users. It was at 600K users in December (less than two months ago). It's currently valued at $1 billion. It's one of the most downloaded apps in the app store at the moment and users spend an average of 90 minutes a day on the app.
Now if you know me, you probably know that numbers aren't enough to convince me to use a service. But here's the compelling part.
I've joined a few rooms and have had conversations with a bunch of people on the app. I've experienced people's lives be positively impacted by the things I've shared there. I've seen people make commitments to do things that scare them. It's a place where genuine connections take place and I love that.
My Plans for Clubhouse
It should be no surprise that my plans for clubhouse are similar to my plans for Short-form video. I plan on experimenting. I'll be doing a number of different kinds of rooms. The topics I'll be covering are entrepreneurship, blogging, social media marketing, faith and business, and others. I might even play around and do some music stuff.
I will also be starting a few clubs on clubhouse. Once they get approved, I'll be hosting rooms in those clubs. It should be an interesting experiment.
How about you? What's your focus for 2021? Are they similar to mine? I'm curious to know more. Let me know in the comments below.