Who: Derek Halpern
Website: Social Triggers
Listen to This Episode

This is THE interview. Seriously! Derek, from SocialTriggers.com, jumps right in and smacks us over the head with actionable content right from the beginning.

This is a guy who I never heard about before a few months ago, but as soon as I heard about him – he was EVERYWHERE.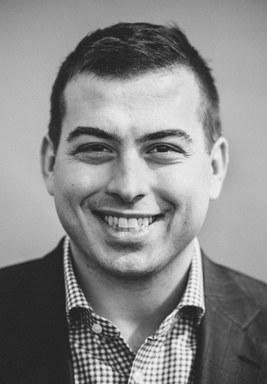 He's an expert marketer and serial web entrepreneur. He's built several successful websites in a variety of niches. This guy even wrote Makeup reviews and made a ton of money doing it (and no, he didn't wear the makeup).
Derek really started focusing on building his business blog (social triggers) in March/April of this year. In a few months, his traffic is the kind of traffic most bloggers dream about, even though he's in one of the most competitive niches.
So, I really wanted to get him on an interview to ask him questions like:
How did he grow his blog in such a competitive niche so quickly?
Should you choose a niche that you are passionate about?
How can the average person do the same?
What did you learn from building all of these websites?
A few other questions
In the interview, Derek gives 5 tips that we can all implement to increase our conversions, whether that means sales, opt ins, tweeting your stuff, or anything you are trying to get your audience to take action on.
Then, I let Derek go to my Biology Website and tear it apart. He shows me what's working and then gives suggestions as to things I can make better – much like I do on my coaching calls.
In fact, I've made some of the changes and it has increased my conversions SIGNIFICANTLY. I'm talking about going from 20 or 30 signups daily to around 50. If that's not results, I don't know what is – and I haven't made all the changes yet.
My advice is this – have something to take notes, sit down in a quiet place and listen to this interview undistracted.
Resources
If you enjoyed this interview, tweet about it, share it on Facebook, and let the world know. You can use any of the buttons right beneath this sentence.