GREETINGS FROM COLOMBIA! Hope all is well with you guys.
Today's episode covers a very interesting topic – getting traffic from Youtube.
Listen to This Episode
It's something I've been dabbling in for my Biology Website and I've been able to get a significant amount of traffic from there.
The thing is – the traffic is increasing constantly, which is ALWAYS a great thing.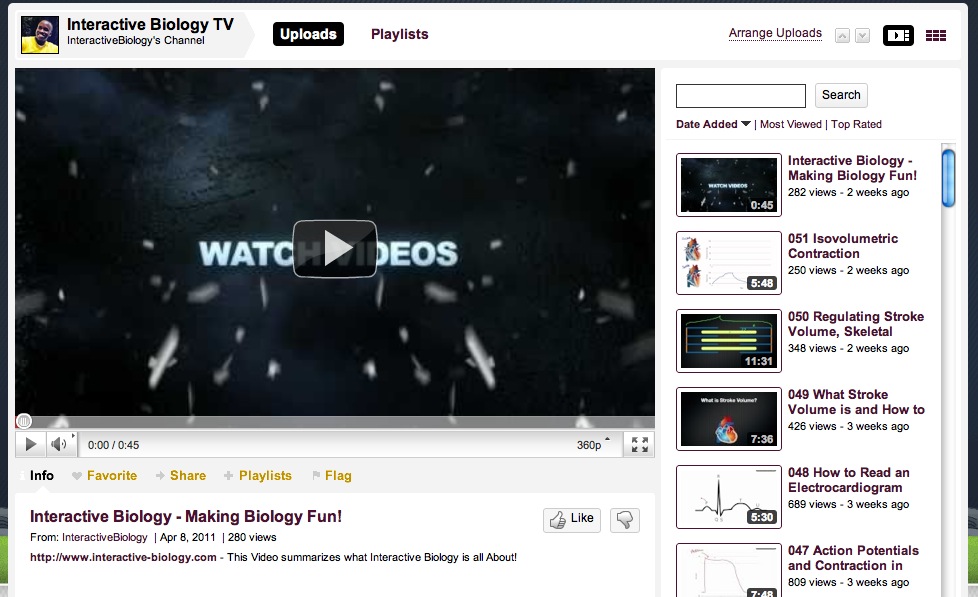 Before I get into all of that, I answer a question that came in from Tai, from TraveltoStlucia.com. Her question was basically asking about the Wibiya toolbar and the Twitter Follow Badge I recently added to my site.
Here are the benefits I mentioned about including these two features:
They promote interaction between my subscribers and I
They make it easier for my subscribers to connect with me via social media sites
It gives my subscribers a way to share my content, which hopefully results in more traffic, and more traffic is the name of the Game.
Then I give 5 Tips for getting a lot of traffic from Youtube. Here are the tips:
Make videos Regularly
Include your URL in your description
Link your videos to each other with Annotations
Respond to comments regularly
Thank Your Subscribers.
Check out my Youtube Channel for my Biology Site to see how I've implemented those 5 steps.
Resources Mentioned:
Got a question for the show? Call the hotline at (888) 835 – 2414
Btw, do you like the format of today's episode? Would you like to hear more of these kinds of tips in this format, let me know in the comments below (or by calling the Hotline).