Is managing your email for your business a never-ending struggle? Are you constantly wishing for a magic tool that would help you never have to check email again? Well, while never checking may be a stretch, getting things organized and minimizing your time spent managing your inbox is definitely possible. Yaro Starak and Claire Giovino are the co-founders of InboxDone, and they just may have exactly the email solution you've been looking for.
Listen to the Episode
This info is based on an interview I did with Yaro and Claire. Feel free to listen to the episode below. You can also subscribe in Apple Podcasts, Stitcher, Spotify or anywhere else.
Who are Yaro and Claire?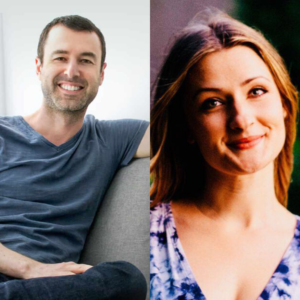 Yaro Starak began blogging in 2005 initially as nothing more than a marketing experiment. Since then, he's used his blog to sell over $2 million dollars of his own ebooks, online courses, and membership sites, and is now able to travel the world living the 'Laptop Lifestyle'. Claire Giovino brought Yaro on as a client in 2017 to help him manage and perfect his inbox. After realizing how widespread the problem of email was, they cofounded Inbox Done to help other busy experts break free from managing their own email.
Why Should I Optimize My Email?
First and foremost, let's clarify something – Email is still a vital piece in the operation of your business. I know, I know, social media is a big deal, and many of the experts are saying to focus all of your attention there. While social is definitely an important part of the equation, it is just that – a part of the equation… as is email. They each have their purpose, and you should take the time to make sure you've decided how you'd like to use email in your growth strategy. It's important in both building your community and to customer management, so think about it now!
Two Options For Email Management
Ask anyone you pass on the street and they'd probably be able to sit and talk with you for hours about the systems they've put in place to manage their email. Some have in-depth folders & auto-filter systems, while others just let emails come to the inbox and try to hold on for dear life.
But even with these different approaches, people still have difficulty keeping up with their inbox. There are two main solutions for this issue – below I've included some details about each of them. Once you've read both, you can decide which one you'd prefer.
Option 1: Fix Your Own Inbox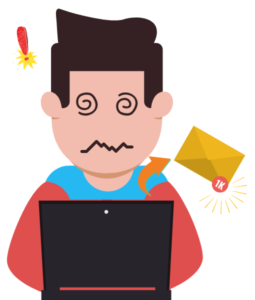 When you take over on your own inbox, you have to be very intentional about your approach. Your inbox is something you've dealt with for a while, so it will be easy to spend more time doing this than you should. The priority should be speed and efficiency – don't get too caught up in all of the details or you'll defeat the purpose of optimizing in the first place.
Cleanup and organize
Some people start this process by taking note of the emails in their backlogged inbox. Others prefer to archive whatever is in their inbox now and start fresh. Many forget that archived emails are still accessible and can be found by simply typing in the search bar. How you deal with your backlog is up to you, but starting fresh is usually less painful than many of us expect. Don't immediately write this option off!
Next, audit the folders you already have in place. Make decisions about which of them are important and which are unnecessary, then get rid of those that you don't absolutely need.
The ideal scenario here is to end up with just a couple of folders that you send information to. One of them should hold your action/to-do items, and the other holds your important emails that you'd like to keep handy. Remember, the key is keeping things minimal wherever possible.
Identify patterns and create filters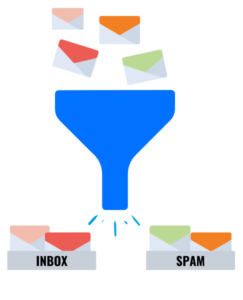 Look at your inbox and decipher what's coming in every day that needs your attention and what doesn't. The important daily/weekly emails should have filters created that send them to one of your two folders. Any others should be either archived or deleted (which you can also create a filter to do for you, by the way!).
A tool that Claire finds especially great for this step is called Unroll.Me. It is a program that connects to your Outlook/Gmail accounts and lists all of your subscriptions. It then lets you choose to unsubscribe from everything at once, or pick and choose which to unsubscribe from and keep the others. I'm sure you'll find it an extremely handy tool, so go check them out!
Create a library of responses
Over time, you have probably found that many of the questions you receive in your emails aren't original. If you've received them once, you've received them 100 times… or at least more than once.
It's in situations like this that pre-made template responses become useful. Keep track of the questions that come in often, and craft personalizable templates for each of them. You'll then have responses already written – just change names/phrases to customize them and you're good to go. This saves you more time than you'd expect.
In your responses, even as templates, Claire suggests mirroring something that was said in the original email you received. This helps the person to feel like you're responding genuinely to them. There's nothing quite like getting a personalized email from someone you thought you'd never hear from in the first place.
Schedule-based approach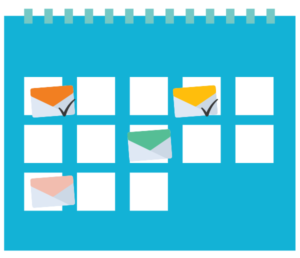 One other way to do this is to filter everything through your calendar. While it takes a bit more time up-front to set up, it can be another solution to your inbox issue.
To use this approach, you would need to set up forms that link from your inbox to your calendar. Have the forms collect any important info you want to see, then attach them to a task on your calendar. Once there, you will know when the request came in, and you can deal with it as necessary.
—-

Again, in everything you do, make sure that your focus is on limiting the time that you spend in your inbox. Setting up systems is fine, but if they are taking more time to set up and manage than you would have taken to simply deal with things before, that defeats the purpose. This isn't an easy thing to do, but it's worth it if it means you will have more time for important things that will benefit your audience and your business in the long run.
For some people though, this process is just too difficult. They've tried to manage things on their own and it hasn't worked. Thankfully, that doesn't have to be the end of the road. There's still hope! If you've tried it yourself without any real success, maybe this is the better plan for you.
Option 2: Let Someone Optimize Your Inbox For You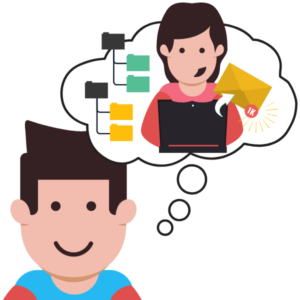 Here's where things get interesting. Lots of people have tried to get control of their inboxes on their own with no success. Often it ends up becoming a nuisance, which is why email is not as widely used as it once was. But it's still necessary! And like I mentioned at the very beginning, email is still one of the most effective ways of reaching your community.
So what's the way around that issue that both saves you time in your inbox and your sanity? Finding someone with experience who will work with you until your inbox problem is solved – and even help you to manage it afterwards!
Now, by no means is this an easy process. It will take some getting used to. But with the right email manager in place, you can definitely get control over your inbox. The time that you put in up front may be uncomfortable, but trust that you will see returns on that investment far into the future.
What To Expect From An Email Manager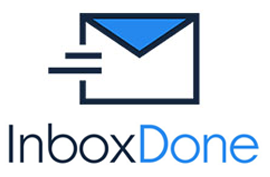 For those of you who have never hired someone to do tasks for you before, this will be a new experience. Don't worry though! As long as you are open to suggestions, the managers that you hire (especially if they're from InboxDone) will have enough experience to match their management of your inbox with how you work best.
The coolest thing about this? All of the sudden it's almost like you have another… you! Everything that we mentioned in the first section can be done for you. You just provide them with some context, and they take it from there.
Cleanup and Organization?
Your manager will either go through your backlog and learn your email that way, or you can decide to archive everything and have them learn what's important from then on. It's your choice. You can then choose how you'd like to get your info. They can create your two folders (one for 'action/to do' and one for 'emails to read/FYI'), just one folder with your name on it, or craft things so you stay out of your email entirely. Again, it's up to you.

Identifying patterns and creating filters?
Your manager will do it for you. Because they'll be in your inbox every day, they will start to recognize what are priority items and what aren't. They'll take care of going through your emails and creating filters for items that come in frequently. Then, depending on what method you chose, you'll have one or two places to look when you log into your email – if you have to log into it at all.
The schedule-based approach still applies here too. If you'd prefer to have everything filtered through your calendar, that is completely possible. Just let your manager know, they will create the forms and filters, and you'll get any info you need imported directly to your calendar.
Nurture campaigns and follow-ups
Another place where you can take advantage of having an email manager available is in regard to your follow-ups. Instead of having an automated program responding to your emails for you (which is still an option), you can have an actual person write personalized email responses based on the templates you create. Even though it's not you, your community gets to feel like they're still connecting with you as a person, not you as a computer.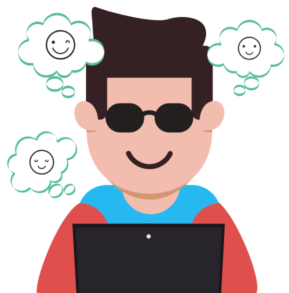 The Benefits Of Having An Email Manager
I mentioned that having an email manager takes some getting used to. While that's true, the long-term benefits far outweigh the short-term discomfort.
"How", you ask? Here are three ways:
You get your time back.
You no longer have to expect that you'll spend the majority of your day in your email. You can now use your email time actually accomplishing the tasks that the emails talk about. You may even be able to add in some other things that you haven't had time to do.

You get relief from knowing that you aren't missing things.
That feeling that you need to check your email every 20 minutes because you may have missed something important? A thing of the past. You can now pass that responsibility to your manager and be confident that they are checking everything for you. Only the most important items come past your 'desk', and you have the chance to be more efficient than ever as a result.
You get freedom.
Remember how you felt on the last day of school? The only thing between you and summer vacation was that bell. Once it rang, you knew you'd be able to focus fully on the things you wanted to do. No one could stop you… Except, maybe, parents who had other plans!
The freedom you get from hiring an email manager feels that same way. It puts you into a completely different frame of mind. It allows you to move your focus back to whatever you feel deserves your attention. I'm sure many of you have projects that you wish you could have started a long time ago, but email was holding you back. No more excuses!!
Conclusion
Email management is something everyone has to deal with. If you decide that you'd like to fix everything yourself, by all means, do that! Follow the steps in Option 1 and you'll be well on your way to a better inbox. If Option 2 and hiring someone from InboxDone feels like the better choice for you, then go with that. In either case, remember to keep your focus on the priority: Minimizing your time in the inbox so you can maximize your output.
Anything you do will take time. If you create the right systems, though, the time that you put in at the beginning will pay for itself many times over. Then it's up to you to decide what you'll do with the extra breathing room. Find what works and stick with it – you'll be glad you did!

Tools / Resources / References