Are you blogging for SEO? Do you want to drive more traffic to your blog? Are you looking to focus your efforts to get more eyeballs to your content in 2020? In this post, I will share some SEO best practices to help you rank higher in Google. The result is more targeted traffic for you, which is always a good thing.
Listen to the episode
Do you prefer to listen rather than read? Tune into the episode I did on this topic. I even go into more detail. Click play below to listen. Or subscribe in Apple Podcasts,Stitcher, Spotify or anywhere else.
Search Engine Optimization (SEO) at its core
Search Engine Optimization is a process of trying to rank well in the search engines. When done well, your content has a higher chance of showing up in Google for relevant keyword phrases.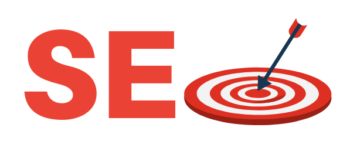 To do this, you have to understand Google's mission:
"To organize the world's information and make it universally accessible and useful".
When people do a Google search, they are looking for relevant information. This may be the answer to a question. It may be a solution to a problem, or a how-to guide. Whatever it is, Google wants to get the right information to the searcher.
Your ultimate goal is to rank high in Google for as many relevant keyword phrases as possible. You want to get the right people to your content. And to succeed at SEO, you have to align your actions with Google's mission.
Important questions to answer
When trying to rank well, there are a few important questions you must answer. These questions are: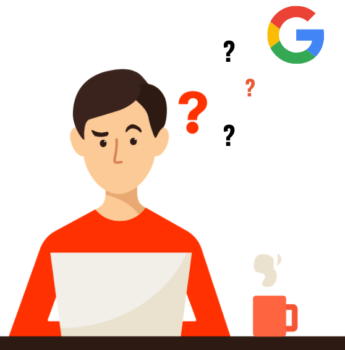 What is your specific niche?
Understanding what your niche is will help you determine what kind of content to create. And the more specific you are with your niche, the easier it will be for the right people to find you.
Who are you targeting?
If you want the right people to find your content, you need to know who they are. Knowing who they are will help you with the next important question.
What are they searching for?
This is the key to the content equation when thinking about SEO. If you know exactly what they are searching for, you can create that content.
How can you best guide Google and your visitors?
If there's one essential question to answer when blogging for SEO, this is it. The better you do at guiding both Google and your visitors, the higher you will rank over time.
Blogging for SEO: A "how-to" Guide
The questions above form the basis for everything we do when blogging for SEO. And in this section, we'll jump into the practical "how-to". Let's do this.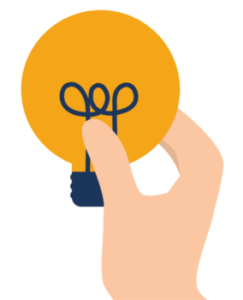 1. Have a brainstorming session.
Before going into all the technical stuff, start with a simple brainstorming session. If you chose your niche, you should have some idea of what people are searching for. So jot down a few thoughts based on your experience and intuition.
The main question to answer is: What do YOU think your ideal audience is searching for? You don't have to be very scientific here. Pull out a pen and paper, jot down some ideas in Evernote, Microsoft Word or anything else. We will use this for the next steps.
2. Do your Keyword Research
Keyword research is an essential part of the SEO process. It's how you determine exactly what your audience is searching for. I used to make educated guesses about which content to create. But then I noticed that my content didn't bring as many people to my blog beyond my initial promotion.
Now, I use a few (free) tools to give me insight into:
Keyword phrases my potential audience are searching for and how often.
How much competition there is for each keyword phrase.
How easy it would be to rank for those keyword phrases.
Here are the tools I use (and yes, they are all free):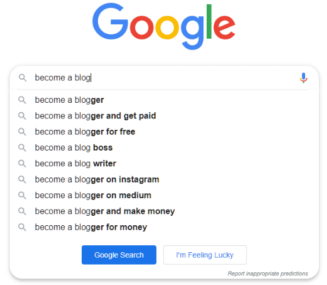 Google Autocomplete
This is the first place I start because it's the easiest for getting quick ideas. To use it, go to Google and start searching for some of the things you brainstormed earlier. As you start typing, you will notice that Google will start autocompleting searches.
It does this by making predictions based on real searches that happen every day. The phrases that show up are the common and trending ones relevant to what you typed. Use these predictions to add to your brainstormed list of keyword phrases.
If you will be focusing on video content, do the same thing on YouTube.
Answer the Public is another place to expand on your brainstorming session. Enter your head keywords and it will give you a bunch of potential topics to consider. It will give you a bunch of questions that people are asking as well as comparisons and other topics.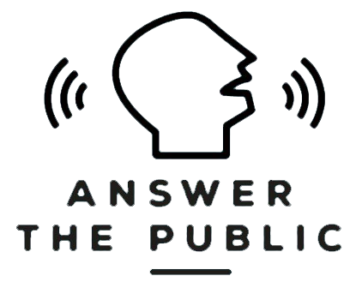 For example, if I enter the head keyword "Blogging", I get ideas for topics like:
How blogging makes money
Will blogging help my business
Blogging without showing your face
Blogging vs websites
Blogging on sites like Medium
Some of these are topics I've already been thinking of, but others are new ideas that I can explore further.
This is a recent addition to my keyword research arsenal. I had been paying $49/month for another keyword research tool and found this one for FREE. It will allow you to explore keyword phrases in depth. It tells you how often a keyword is searched and how hard it would be to rank for that keyword.
You can analyze the competition and even use it to track your site's performance in Search. I'm amazed at what you're able to do for free. When I use this tool, I'm trying to find keyword phrases that are searched more often and are easy to rank.
I don't have set numbers to recommend because there are many variables to consider. Instead, I recommend using it to compare keyword phrases to each other. That way, you can get good data to suggest which topics are more beneficial to cover.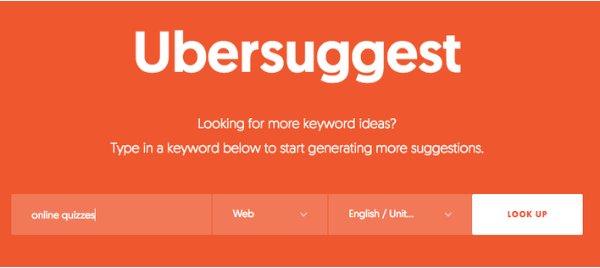 Head vs Mid-tail vs Long-tail Keywords
When it comes to ranking well in the search engines, we need to look at the different kinds of keywords.
1. Head Keywords
These are the major keyword phrases that are shorter and often difficult to rank for. For example – "Blogging" is something I would love to rank number 1 for. But the chances of that happening are slim to none. There's way too much competition for that term.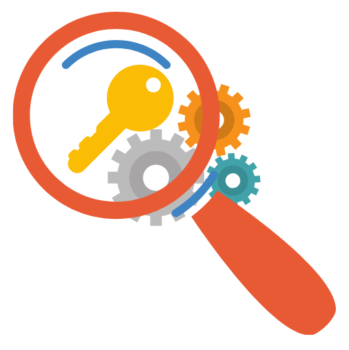 2. Mid-tail Keywords
These are keyword phrases that are a bit longer and kinda difficult to rank for. For example, Start a blog. While it's possible to rank well well for that phrase, it will still be a bit of a challenge.
3. Long-tail Keywords
These are often longer phrases that aren't searched often. But they are very easy to rank for.
Each head keyword can have many relevant mid-tail keywords. Each mid-tail keyword can have many relevant long-tail keywords. Break your keyword list down that way. The more relevant long-tail keywords you rank for, the easier it will be to rank for mid-tail keywords. The more relevant mid-tail keywords you rank for, the easier it will be to rank for head keywords.
This is a great approach to elevating your authority and rankings in the Search Engines.
3. Plan your Blog Structure
Planning out your blog structure for SEO can go a long way to increase your rankings. Unfortunately, it's something that most bloggers never think about.
Now that you've done your keyword research, you should have a good idea of what major topics you want to rank for. With that in mind, it's a good idea to use some of those major keywords to organize your blog structure.
Here's a great way to think about it. The major topics you want to rank for are the main topics people are searching for. Your audience is looking for those things often. Integrating those topics into your blog structure guides them to what they want. Here are a few things to think about as it pertains to blog structure:
Your Menu Items
These are some of the most important links on your blog. It's where you guide people to what you think is most important. But it's also how you tell Google what links you think are most important. Making those menu items the topics people are searching for often is smart. You are telling Google that your site is relevant to those searches. Choose wisely.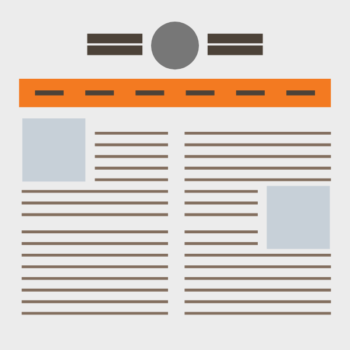 Your Key Pages
Going along with menu items, your pages are also very important. Some of your menu items will be links to your key pages. Optimize these key pages to include things that your ideal audience is searching for.
One of the Key Pages on this blog is How to Start a Blog in 3 simple steps. The keyword phrase I'm targeting there is "Start a Blog". I know that a lot of people who are looking into blogging are searching for that phrase. It's a logical addition to my Key Pages.
Your Categories
Your Categories serve a very important purpose. They let your visitors (and Google) know what topics you cover. As with your key pages and menu items, choose your categories well. They should reflect the major topics you want to rank for. How do you determine what those should be? Go back to your keyword research and choose topics that make sense.
In the best-case scenario, you should optimize those category pages as well. This can be a bit tricky to do depending on the WordPress theme you're using. I use the Divi WordPress theme, which allows me to customize my category pages. If you check out my Make Money Blogging category page, you will notice:
I have information at the top describing the kind of content you'll find on my blog.
I feature 3 posts right at the top about how to make money with your blog.
Then I share the rest of my posts from that category.
By customizing my category page that way, I can then use the Yoast SEO plugin to make sure it's optimized for google.
Disclaimer: I do NOT recommend the Divi WordPress theme for you unless you are pretty tech-savvy. It can be very overwhelming if you're not very experienced with WordPress. If you are, it's AMAZING because of how flexible it is.
The key thing to note with organizing your blog structure is this. It should not be haphazard. You should structure your blog to emphasize the things your audience searches for. Use your keyword research to help you make these important decisions.
Your blog structure is a major part of your process when blogging for SEO. The next major part has to do with the content you create on an ongoing basis. So let's get into that now.
4. Plan your Blog Content
It's time to plan out your blog content. In the past, I would do this based on what I feel like covering. Now, I use data. Because if I'm gonna put in the work, I want to make sure I'm not wasting time. It doesn't make sense to rank well for things that nobody's searching for.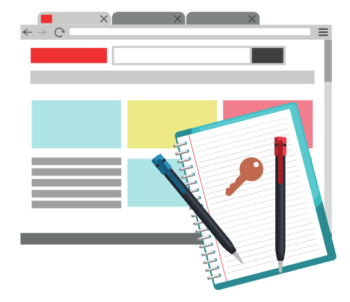 Use the data you got when doing your keyword research to plan out your content. It's a good idea to plan your content for a few months at a time. That way, you can think through how your content can link to other pieces of content.
As I'm writing this, I'm planning out the next 3 months' worth of content. In doing so, I'm thinking through the best way to sequence my content so that they can link together well.
For example, I'm thinking about making March a month where I focus on content about making videos. In that, I know there will be one week where I talk about equipment. In another week, I'll talk about YouTube. In doing that, I know that I'll mention equipment. Knowing that – I can plan ways to link between those posts. All those internal links help with SEO because I'm giving Google more signals. It lets them know that my post about equipment is really about equipment.
In a perfect world, you will be working to have one article for every relevant keyword phrase. Of course, that won't happen in three months, or even a year. It's a goal that you will continue working towards.
To help you plan out your content, use my free blog content calendar spreadsheet.
5. How to Create Optimized Blog Content
This is where the magic happens. It's great to have an optimized blog structure, but this is where you will be filling in your SEO plan. Each piece of content you create forms a small piece of your SEO puzzle. By optimizing every puzzle piece, you're building a puzzle that Google will love. Here are my tips for creating optimized blog content:
Tip 1: Use your keyword research data
By now, you should already know how important your keyword research is for SEO. But I have to emphasize this again. Use data to make decisions about which content to create. Doing this will give you a strong foundation to build on.
Tip 2: Create high-quality content
Creating low-quality content used to be good enough, but that's no longer the case. Do you realize how in-depth this post is? In fact, some would say that this is an entire course. Actually, this content will be re-purposed as a full video course inside my coaching club. If you want to go more in-depth, check it out.
Even though I know that this is good enough for a course, I'm putting it all out there for free. Why? Because I know that putting quality content out there will offer you tons of value. The more value I offer, the more I'm demonstrating my authority to Google. and Google rewards quality.
Tip 3: Optimize each post according to Yoast SEO standards
If you're using WordPress, you should have the "Yoast SEO" plugin installed. This plugin will help you optimize each of your pages and posts. With the plugin, you get to enter your Keyword Phrase and it will walk you through a few SEO steps. Once you've gone through the steps and optimized as they suggested, it will give a green light. That means you optimized your page well. Here are some of the important things Yoast SEO recommends: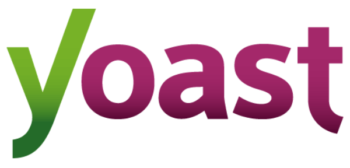 Use your keyword phrase in your Title (near the beginning if possible)
Have your keyword phrase in the First Paragraph
Include your keyword phrase in your subheadings (at least 1)
Use your keyword phrase throughout the content in a natural way.
Optimize your images by changing your file names to include relevant keyword phrases. Your main keyword phrase should be in at least one image. Also, add your keyword phrase in image alt tags when it makes sense to do so.
Link to relevant posts – both on your blog and other websites. Remember, Google crawls these links to get to pages. Try to help Google by making its job easier and it will reward you.
The take-home message is this – create great quality, relevant content. And make it as easy as possible for your audience (and Google) to figure out what's what.
6. Have an Off-site SEO Strategy
I've already mentioned how important links are for SEO. Google sends bots to crawl the internet and those bots do so by following links. When you link to your own content within your posts, you are giving Google signals about your content. But having links from other reputable sites is also a great way to give even stronger signals.
Each link you get from a reputable site is like a vote of confidence from someone Google trusts. The more relevant links you get, the more signals get sent to Google. That's a good thing. There are a few important aspects to a good back-linking strategy to keep in mind:
Links from low-authority sites don't help as much but are easier to get. It's better to get links from high-authority sites but those are much harder to come by. When you are starting out, a few good backlinks are better than no great ones. Start small and build your way up.
The keywords used when linking to your content are important signals as well. If someone links to this post using the words "Blogging for SEO", that tells Google what this post is about. The more people link to this post with variations of that theme, the better.
Artificial backlink schemes almost always come back to bite you in the butt. Yes, it might sound attractive to use software that generates thousands of backlinks. It might sound easy to pay a company $100 to get "high quality" backlinks for you. Trust me – DON'T DO IT! Google is smart and gets smarter every day. Don't take the risk. This is a long term play. Play it the right way.
So you're probably wondering how you can get good quality backlinks over time. Here are my suggestions:
Focus on Relationships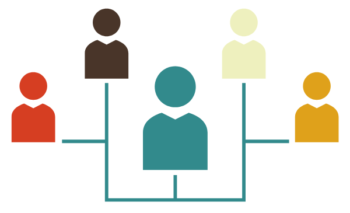 I had to start with this one because of how many people ignore this. It's not about just getting links. It's about establishing relationships that can be mutually beneficial. If you can connect in authentic ways with people in your niche, they will be more likely to link to you.
Strategic Guest Posting
There are many blogs out there that are always looking for guest writers. Many of these blogs will allow you to link back to your content. This is a great way of getting backlinks because you can choose other blogs in your niche. Since those other blogs are relevant to your niche, that provides a good signal to Google.
How do you get to guest post on other blogs? It starts with point number one – focus on relationships. Engage with the blog's author in their comments and on social media. Reach out to them via email and start a conversation. Let that conversation evolve to ways you can provide their audience with value. And no – this doesn't have to happen in one email. Remember, you're building a relationship here.
When you do get the opportunity to guest post, think about which content you want to link to. When you link to your content, do so in an authentic way. Focus on providing value.
Be Interviewed by other Bloggers/Podcasters
This is another great way to get backlinks to your content. People who do interviews are always looking for interesting guests. Start nurturing relationships with those people. These relationships can result in interesting interviews.
When you show up on other people's podcasts, they are usually happy to link to you. Be strategic about what you ask them to link to. Make sure it's relevant to the topic of the interview.
7. Other Technical Details to Consider
There are other factors that play a role in SEO that are technical in nature and deserve mentioning. I'll cover those here:
Get Set up on Google Analytics and Google Search Console
When focusing on SEO, it's important to be able to track what's working. If you don't know where you stand, it makes it harder to improve. For this reason, you want to make sure you have Google Analytics and Google Search Console set up.

Google Analytics allows you to track all the traffic that comes to your site. It also tells you what your visitors do once they're on your site. If you have a blog, you should always have this setup.
Google Search Console allows you to see exactly how your site is performing in search. It will show you all the keywords you're ranking for and inform you of any indexing problems.
Using these free tools gives you the ability to know what's working and where you need to improve. Get them set up ASAP if you don't have them set up already.
Make sure to have an SSL certificate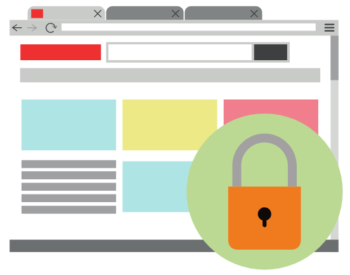 Back in July 2018, Google started pushing everyone to get SSL certification. When your site has SSL certification, it means your site is encrypted. Encrypted sites as harder to hack into and Google wants its users to know they can trust Google.
There are SEO benefits to having an SSL certificate installed on your blog. Google favors SSL, and if they favor SSL, you should have it set up. The good news is that most reputable hosting companies make this process easy. If you don't have SSL setup, contact your hosting company and ask them how to do so. In most cases, they will do it for you.
If they charge for this and you don't want to pay, you can get a free SSL certificate from Lets Encrypt.
Pay attention to your Page Speed
Google wants to give its users a great search experience. Do you know what messes up that experience? Slow-loading pages. Google factors page speed into their algorithm. If your site loads painfully slow, Google will reduce your rankings.
I recommend using a free service like GT Metrix to test your page speed. If you notice that your site is very slow, take their recommended steps to speed things up. Here are a few things you can do to help your blog load faster:
Reduce your image sizes. This is often the biggest offender. A lot of bloggers upload their full-sized, full-quality images. This puts a tremendous load on your server. If I'm trying to view your 4 MB pictures on one page, that can take a while. Use a service like Pic Resize or TinyPNG to reduce your file size before uploading them.
Use a Cache Plugin. Using a plugin like W3 Total Cache can help speed up your blog a lot. When someone first visits your blog, it will store key things in their browser cache. The next time they visit your blog, it will load MUCH faster due to this caching. It's a beautiful thing.
Remove unused plugins. If you have plugins installed that you aren't using, delete them. They might be taking up resources unnecessarily.
I'll do a more exhaustive post in the future on how to speed up your site. Stay tuned.
8. Consider doing a Content Audit
The content on your blog is the most important factor when it comes to growing your blog. It's why people come to your blog. It's also how Google knows what to do with you in the Search Engine Results. For that reason, it's important to make sure your content aligns with your message. It's also important for SEO that your content does the best job at guiding Google.
Having irrelevant or thin content doesn't help to grow your blog. In fact, it can hurt your blog by giving Google (and your audience) mixed signals. Yes, there is room for including other elements in your content that deviate from the norm. But having focused, quality content can help your rankings rise.
In an attempt to create a more focused experience, Todd Tresidder deleted a third of his content. He then focused on increasing the quality of what remained. The result was that he tripled his traffic. I've also known others who have done similar things and had similar results. In fact, I'm going through the process now. While I can't promise you will have similar results, I do see the logic of the process he suggests. To summarize, he recommends the following:
Remove and redirect all content that is out of date, irrelevant, or low quality.
Keep content that aligns with your brand and provides tons of value.
Improve, update or expand the content that is good but could be great.
Consolidate series of posts that can become one killer post.
For more on this, check out our interview about doing a blog content audit.
Conclusion
Search Engine Optimization is not a "set it and forget it" process. It's something you do on an ongoing basis. There are a few essential steps that will help you set a firm foundation. Your brainstorming, keyword research, and content planning helps to guide that process. Setting up the right pages and categories help to solidify that foundation. These can be somewhat time-consuming.
Once that's done, the ongoing process involves two things:
Creating the right content.
Optimizing that content.
The good news is that those two things are exactly what you should be doing as a blogger. But once you do the startup work, you can focus your efforts in the right direction.
If you're going to be creating content anyways, you might as well do it right. Put in the effort now and reap the benefits throughout the lifetime of your blog.
Tools/Resources/References
Keyword Research Tools:
GT Metrix – free tool to test page speed
Tools to reduce pic sizes before uploading them:
From my own resources: