Are you looking for blogging tips to take your blog or business to the next level? Are you looking for ways to get more people to your blog? Do you want to get more people on your email list and buying your stuff?
In this post, I'm going to give you my top seven blogging tips for 2020. If you work consistently on a few of these tips, you will be more likely to succeed with your blog.
Listen to the Episode
Do you prefer to listen rather than read? Tune into the episode I did on this topic. I even go into more detail. Click play below to listen. Or subscribe in Apple Podcasts, Stitcher, Spotify or anywhere else.
Reality Check: Blogging is harder than before
If you continue doing exactly what you (and others) have been doing, your blog traffic will decline. Back in the days, you could post a link on social media and all your followers would see it. And all you had to do to rank well in Google was write an article and get a bunch of backlinks.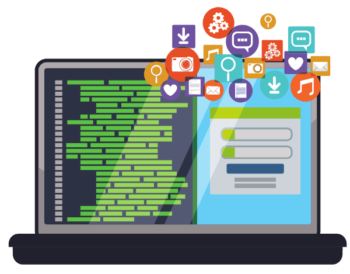 But the fact is that social media algorithm updates have made it more difficult for bloggers. Organic reach is at an all-time low. Especially when you post links to your blog on platforms like Facebook.
And it's not social media sites alone. Do a search on Google and you'll notice that they are showing you more answers on the Search Engine Results Page. In other words, they don't need to visit your blog to get an answer.
With the rise of Amazon Alexa, Siri, and the Google Assistant, bloggers are even more on high alert. The necessity to go and visit blogs to find answers decrease in a world where the answers can come to you.
With all these developments, it's clear that to survive (and even thrive), we can't keep doing the same thing. We have to evolve. And there are ways to do that. Keep reading.
Be better, do better, get better results
While the online world is changing and many bloggers are freaking out, I'm excited. Here's why! While blogging is getting harder, the benefits of doing it well are staggering.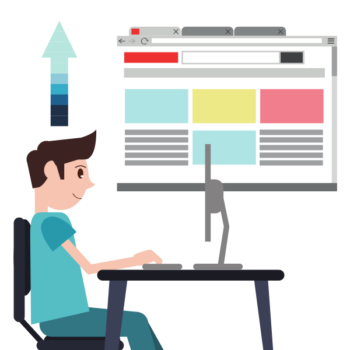 Never before have we been able to connect with people in deeper ways. When blogging was easier, it was also harder to build a community. But with the tools and resources, we have today, bloggers who push through can do awesome stuff.
As a result, if we commit to being better and doing better, we will get better results than ever before. We have to get better at:
Creating our content.
Promoting our content.
Guiding people through our funnels
And we have to do that while building a community. If we do this, we are building a foundation for success. So, I'm going to share with you my top 7 tips for 2020. If you're trying to take your blogging to the next level, take action on these blogging tips. As you see results, come back and let me know about them.
1. Narrow down your focus
As the wealth of options available to us continue to expand, you will succeed by narrowing your focus. This sounds counterintuitive, but it's so true.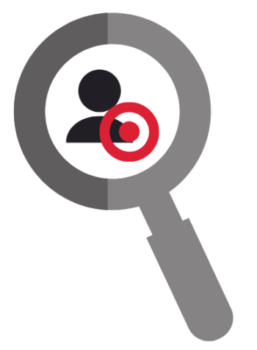 As bloggers, we create all kinds of content. But the more you do this, the more you will begin to see that a certain kind of content stands out. It's the content you get more views, comments, and likes on.
For example, I create all kinds of content on my YouTube channel. I've noticed that there are specific kinds of content that get the most views: tech reviews and how to's.
As much as I love creating vlogs and inspirational content, they don't grow my channel. The temptation is to look at people like Casey Neistat and try to do better vlogs. I LOVE that kind of content.
But the fact is – they don't do well on my channel. So rather than trying to get better at that, I plan to narrow my focus. That's why I'll be doing more tech reviews and how-tos for bloggers on there.
You will notice the same thing with your content. Some things will do well. As you see that, do more of that. Narrow down your focus to what works for you and your audience. Your results will thank you.
2. Create BETTER content that provides more value
It's not about how much content you make, it's about how good that content is. Too many bloggers make the mistake of trying to post often while sacrificing quality.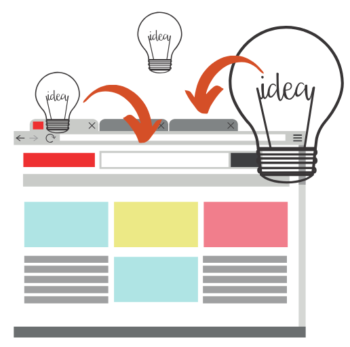 Yes, having more content provides more in-roads to your business. But if the quality leaves much to be desired, it's better to step back and make it better.
Also, if you find that a specific kind of content is doing very well, make it better. Provide more value to your audience. Take courses and learn how to do it better. Or make it more optimized.
This is something I'm currently focusing on. I know my written content is good, but I want to make it better. So I've been going through a few courses on optimizing content for search engines. In doing so, I've learned a lot about how to create better content.
In fact, I'm using a few tips that I learned from those courses in this post. The result is that you will get more value, and even share it with a friend or 60 😉
3. Focus on Search Engine Optimization
Google has been making changes that make it more challenging to get people to your blog. But if you understand those changes and take advantage of them, it can help you rank better. That's why it's important to study Search Engine Optimization.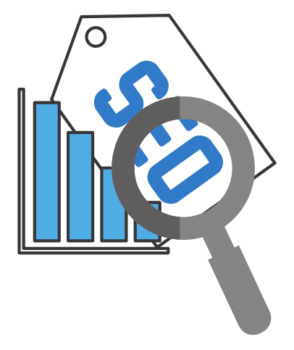 Here are a few tips to get you started:
Do keyword research. If you've been avoiding doing this regularly (like me), it's time to stop doing that. This can help you create the right content to get your business out there to the right people.
Organize and optimize your blog for searchers and search engines. Pay special attention to your home page, menus, and optimize the other key pages to align with your goals.
Get rid of irrelevant content. This goes back to point #1. You want people to know your blog as the best source for specific info about your specific niche. Everything else is unnecessary. Save it for social media (or talking with your friends).
Consider doing a content audit. At some point, it may be useful to audit your content to see if it aligns with your goals.
Stay tuned for more on this. In two weeks, I'll be doing a post on Blogging for SEO.
4. Be more strategic with your social media marketing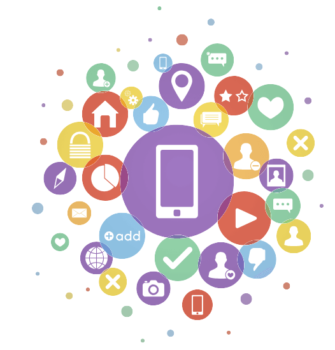 Most bloggers treat social media marketing in a haphazard way and that's not a good way to grow your traffic. It's important to have processes in place to promote all your content in a strategic way. If you create content and nobody sees it, you're doing your content (and your audience) a disservice.
Yes, I know that social media platforms like Facebook will often suppress your links. But there will always be creative ways to get your content out there (more on this in point 6).
It's also very important to have processes for evaluating success with social media. Success is not determined by how much you post, but by whether your posting gets you closer to your goals.
Do certain kinds of posts result in more likes, shares, or clicks? Create more of that – if your goal is to have more of those things. Are you noticing that one platform is outperforming the others? If so, divert more resources to what's working.
5. Build and refine one to three STRONG funnel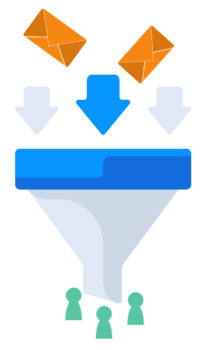 I stumbled onto an interesting video where Russel Brunson responded to a question. The question was: what separates 7-figure funnel companies from 8-figure funnel companies?
His response caught me a bit off guard. I expected him to talk about all the intricate funnels those advanced marketers had in place. Instead, he focused on simplicity. In fact, his response was so great, you should watch it for yourself:
Take home message: It's not about how many funnels you have. It's about how well your few funnels perform. In other words – it's better to narrow your focus.
Are you starting to notice a trend here?
6. Expand your definition of content creation
The kind of content we create has to evolve as content consumption evolves. While back in the day, bloggers focused on written content, this needs to change.
The average internet user's habits have changed. They don't visit blogs alone. They are on social media watching videos (pre-recorded and live). They are checking out stories and taking quizzes. They are listening to podcasts as they drive to work.
There's nothing wrong with focusing on written content. But by not exploring other forms, you could be missing out on a lot of exposure. Our main value is the content we create. And by serving that content in various forms, we can reach new audiences.
7. Build a community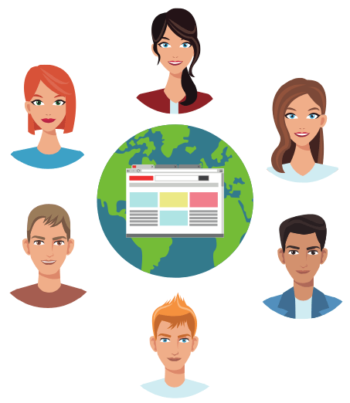 If you want to build a successful online business, focus on building a community. I know – it's the buzzword you hear so often. But it's so powerful.
If you build a community around your content, you will have people who don't just know, like and trust you. They will be a community who know, LOVE and trust you. You will be creating a place where they feel like they belong.
Like Pat Flynn puts it, you will have a community of Superfans who will buy whatever it is you have to sell. And when you have that, there isn't an algorithm that can hold you down.
This is the goal every blogger in 2020 should be after. The good news is that this means that you no longer need millions of readers. In fact, you can build a 6-figure business with 1,000 true fans (or less).
In conclusion – Blogging Tips
While the world of blogging has definitely changed, it's still an exciting space to be in. In fact, it's even more exciting today for those who take these 7 tips seriously.
As bloggers, we're privileged to serve a worldwide audience with our content. We are blessed to be able to build communities. And if we do our job right, we can build successful businesses. So let's step up our game and take the right kind of action.
If you're the person who wants to take the right kind of action, I'd love to help you. I want to give you the guidance you need to take your blog to the next level. I want to hold your hand and show you the right steps to take.
If you'd like to find out more about how I can help you (and to join my membership community), check out my coaching club.
Tools/Resources/References