Yep, you saw correctly. I'm starting a brand new podcast and I'm super excited about the content. You're gonna love it.
Go ahead and listen to the first episode and then suggest a name for the podcast below and/or by calling the hotline at (888) 835 – 2414.
That's all for now.
Listen to This Episode
Leslie – The Freebie Guy
Hey, this is Leslie, TheFreebieGuy from TheFreebieGuy.net, and I'm so excited to welcome you to my brand-new podcast. It's so brand-new that I don't even have a name for it as yet. But I'm going to tell you a little bit about that in a little while. First, let me tell you what this podcast is going to be about.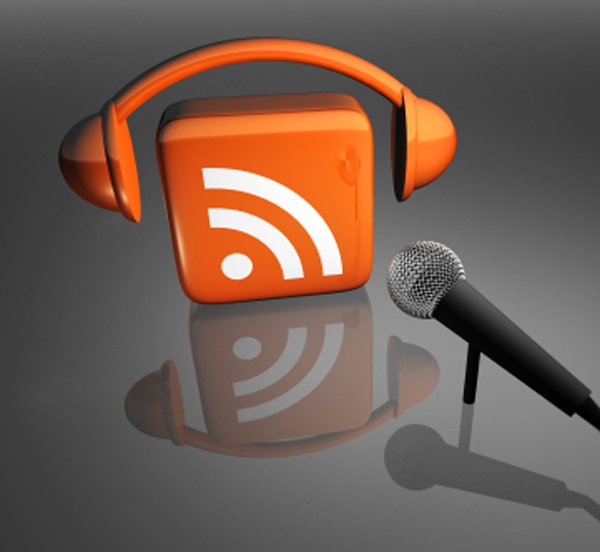 I'm going to be using this podcast to share my experiences with you, share some of the things I've been doing, some of the things I've learned, and in a way for you to learn some of the things that I'm doing and you can take action on the tips and tricks and strategies and so on that I'm going to be sharing with you on this podcast.
At the beginning of the year, I made up a post letting you know I would be posting to my blog on Tuesdays and Thursdays, and the idea was for me to post text entry. But now I'm going to be doing something a little different, because I've been listening to a lot of podcasts and audio books recently, and wow, have those things really enriched my life. I mean, I've learned so much over the last few weeks. And it's really cool because you can take it with you, you can listen to it at any time.
If you're driving in the car, you can pop it in the CD player or you can put it in your iPhone, iPod, or any kind of MP3 device, and you can learn the content on the go, which is extremely valuable. You can play it over and over. I wanted to do something like this to help you guys in your journey to online success.
Now, I mentioned before that the podcast is so brand-spanking-new that it doesn't even have a name. This is where I want your help. This podcast is going to be about internet marketing, online business, doing stuff to grow your business, and just sharing tips and tricks and strategies. I'm going to be interviewing some people that are doing what you would like to be doing, what I would like to be doing, even, and sharing those things with you.
And I need a name that kind of summarizes all of these concepts. I want it to be short and catchy. So I want you guys to help me with that, and there are 3 ways you can help me with it:
You can leave a comment on the blog and give me your suggestion. Just shoot out some ideas. I want to hear these ideas because this podcast is for you guys.
You can call me on the brand-new hotline, and the number is 888 835 2414. Haha! Don't you just love that? I just brought my wife into the recording studio and she put that together for me and I'm so happy about that. It sounds nice. Anyhow, so you can call that number and leave a message letting me know what you suggest for the name for this podcast.
This is the best of both options. You can go to the blog, leave a comment, and you can call the hotline! The number's really easy to remember, it's 888 835 2414. So if you're driving along in your car, you're just listening to this on your iPhone or your MP3 player, just pick up your phone, give me a call and leave me a message. I'll be happy to check out the suggestions you guys have.
For today's episode, since this is the first one of this brand-new series, I want to talk about something that I really hold dear to me. And what I'm going to do to start it off is I'm going to read an e-mail that I received a few days ago from an internet marketing website. I'm pretty sure you guys have received many e-mails, because I get them all the time, but this is what the e-mail says:
"How would you like to turn $1 into $20,000 in the next 30 days doing practically nothing?

This guy did, and he's willing to show you exactly how with a free video tutorial. Check it out" and then there's a link that says

'Click here to make $20,000 by Valentines Day.'

"It's easier than you think. 'Get rich quick' isn't a fantasy in this new digital economy, it's a reality. Learn how for free", and then there's a link again:

'Click to make $20,000 by Valentines Day'

"Have a great holiday!"
Now, I don't know what you think when you get an e-mail like this. I know what I thought in the past. When I saw stuff like this in the past, I got excited because there's an opportunity to make a lot of money and you don't have to do anything. I have some potentially disappointing news for you if you get excited by these e-mails.
Don't fall for those schemes. My recommendation is, when you see something like this, run! Run with the wind! Run now! You don't want to be a part of it because most likely, it's a lie, and in many cases, it can end up hurting you in the long run, even in the short run, you invest money because you think this program is the best thing since sliced bread, and you want to get into it so that you can accomplish your financial dreams.
The fact is this: If you want to be an online success, you have to work hard. You have to follow proven steps, and you need to do it consistently. I mean over and over. To make a long story short, you need to be willing to work your butt off. I know this is not what most people want to hear. If this is what you want to hear, then I'll tell you right now. You don't want to be listening to this podcast.
The things I'm going to be sharing with you are going to take hard work, and in some ways, it might be a little radical. But it's what I know it works. I've experienced some great things in my business lately, and I can't wait to share it all with you guys. I'm really excited. I'm sure you can tell by the tone of my voice right now that I'm anxious to get in to some of the content that I'm going to be sharing in this podcast.
So please, for right now, this is going to be very short, but all I want you to do is come back to the post, give your suggestions for a name of this podcast, call the hotline at 888 835 2414 and let me know what you think. I'd love to hear from you. Any questions you have, any suggestions that you have, go ahead and leave them. I'm open to just about anything.
The main goal is to share with you things that you can take and implement in your business to help you to become an online success. It's no hype, it's hard work, but if you do it the right way and you do it consistently, you can achieve your goals.
The main idea that you will see that I'm focusing on is helping others. I don't care what you're doing online, your goal should be to help others accomplish their goals. If you can keep that in mind and you can do the right things, you can achieve the success that you're looking for.
That's really all I wanted to share for this podcast, it's just an introductory podcast. Please take these things to heart. Don't look for any get-rich-quick scheme. Be willing to put in the work, be willing to learn, and you can accomplish your goal. That's it for now, and I'll see you in the next episode.