This post will probably seem a little different from the ones that I've been writing recently. In some of those recent posts, I've tried to emphasize that having an online business takes a lot of work. Why? Because it DOES take a lot of work. Not only that, I've noticed a lot of people coming into online business underestimating what it takes to be successful online.
However, lets forget about all that Jazz for right now. I want to emphasize something much different in this post, because I truly believe that an an online business is the easiest and best business to have. Ok, some of you might disagree with me on the word "best", but it's still my reason, and here's why:
Reason #1: Ridiculously low startup cost
I've been reading a lot about business lately and in many of the books, they talk about how to determine what the startup cost of your business should be. They take into consideration things like the cost of the office and furniture, the cost of manufacturing the goods that you are producing, the cost of marketing, and a ton of other details. These details can add up to be a significant sum, to the tune of tens of thousands of dollars, if not MUCH more.
Then I think about what it costs to start an internet business. Yes, you definitely need your hosting account, at the cost of $5 – $10 per month (significantly less than an office), you might use an autoresponder service, and that's really it. You can start a business for as little as $5.
Ok, I don't want to make it seem like you ONLY need $5 to start. In reality, a big part of internet business is education, and it takes money to learn. However, even the cost of good education is significantly lower than the alternative.
Reason #2: It's All Digital baby!
If you want to develop a product to sell in the offline world, the manufacturing process can be extensive. Once the product is manufactured, it usually needs to be stored somewhere. This can be in a warehouse, store, office or a number of other places.
One of the biggest benefits to developing information products is that it's all digital. If you are putting together an eBook, video training series, or anything of the sort to sell online, you don't have to worry about those things because it's all digital. Once your files are created, they can be downloaded many times over by thousands of people. It's a beautiful thing!
Reason #3: You're not tied down to any particular location
In my opinion, one of the best inventions ever made is the laptop, and I'm not sure what I would do without it. I can work on my online business from anywhere in the world, and it can function the same way it normally would even if I'm on a vacation in the C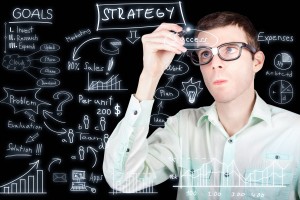 aribbean. Because it's all digital and all online, I have access to everything I need by just opening up my laptop and getting connected.
Reason #4: You don't have to be an expert
This last reason is what makes it so powerful. More and more "everyday people" are coming online and experiencing awesome levels of success. This is because it doesn't take a genius to succeed. All it takes is a good idea, some strategy and consistency and you can build yourself an online empire.
So why aren't more people doing it and having success?
That's a very good question. In fact, when a really successful marketer (who will remain nameless) was asked why he gave away all the secrets to his online business so freely, his answer was that he doesn't mind sharing because he knew that 99% of the people who he tells all this valuable information won't actually FOLLOW THROUGH.
Now, I'm not sure how accurate that statement is, but it does have at least some validity to it. People don't take action. Are you one of those people? Well I'm here to encourage you and let you know that it's not as hard as you think. Sure it takes a lot of work, but it's definitely possible, and is the barrier to entry is much lower than building an offline business. I really believe that almost anyone can build a successful business if they really put their mind to it.
Your Comments
I know that I didn't cover all the reasons why it's easier to have an online business than an offline business, and I'm sure you have some reasons in mind. let me know by leaving a comment!