Do your email open rates suck? Are you looking to increase them? You should be!
Here's the thing – we know that growing your email list is important. But it's not only about the size of the list.
It's about how well people engage with your emails. If your emails are being flagged as spam, they aren't being opened.
If your subscribers tune you out, your emails will be deleted or archived.
So, in this post, I'm gonna share 7 tips to help you increase your email open rates. Let's do it…
Listen to episode
Along with each post, there's a detailed podcast episode. You should listen to it. Why? Because I think it's cool, and I think you should think so too. Oh wow. Look at that play button.
Provide additional value
When someone opts into your email list, consider it a test. They don't usually know you as yet and want to see if you're legit.
In some cases, they're already subscribed to a bunch of other email lists. And in some cases, they ignore many of those emails because they aren't that special.
This is your opportunity to wow them. Send them additional value. Not just the stuff that's publicly available on your blog. Give them exclusive content. If they come to see that whenever you send them stuff, it's good stuff, they'll be on the lookout for your next email.
That's the exact position you want to be in.
Segment your email list to send relevant content
Your email subscribers are unique individuals. They are not the same. However, there will be groups of people who are interested in similar things. Some may be at different levels than others.
It's more important than ever to segment your list into relevant categories. You can do this using tags.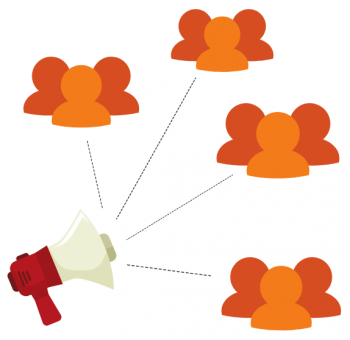 For example, I teach people how to blog. I have beginning bloggers on my list as well as 6-figure earners. Early in my email sequence, I send out an email asking where they are on their blogging journey.
Based on what they click in that email, they get tagged accordingly. Doing this will increase the chances of me doing the next point.
As you think about your audience, think about what categories they fit into naturally. And then use that for the basis of your segmentation.
Once you've segmented your list into relevant categories, try your best to only send relevant stuff.
Let's work with the same example of people learning how to blog. If I keep sending 6-figure bloggers info on how to get started, they will start to tune me out.
And if I keep sending beginners how to expand their reach by building their team, they will start to tune me out.
The same is true for your subscribers. Once you have them segmented, send targetted content. When they see that you care enough to send them what they want, they'll want more.
Try different subject lines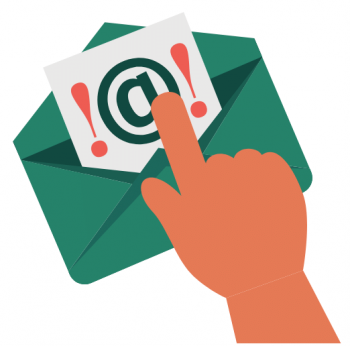 Your subject line is very important. It's what they see before even opening your email. Are your subject lines compelling?
Do they make people want to click? If not, you've got some work to do. Here are some tips for creating better subject lines:
Use curiosity. A lot of emails reveal exactly what's inside in the subject lines. The problem with this is that people may say – Oh ok, I don't need to open that. I already know.
Instead, use curiosity. Instead of using "Try different email subject lines", I'd say something like "One trick to increase open rates". In the second version, I imagine my subscribers saying – "I wonder what that tip is". **Click**
Use humor. Yes, good 'ol fashion humor still works. So use it. Just having something lighthearted in your inbox can be a breath of fresh air.
Emphasize pain points. When someone joins your list, they are probably dealing with specific problems. Emphasize those pain points in your subject lines.
For examples of these and many others, check out this post by Optin Monster about great email subject lines.
Remove formatting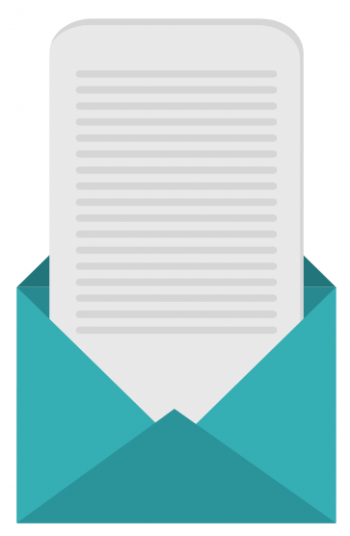 This one is tricky for many people – especially business owners. You want your emails to look awesome. And maybe you want your emails to match your brand.
So you add your logo and design something that looks awesome. The problem is that many email services will be more likely to mark it as spam this way.
Don't fall for the prettiness trap. Instead, keep it simple. Write your emails as if you're writing to a friend. No, this isn't to trick them into thinking you're a friend.
This is to seem as "regular" as possible to the email filtering systems. This can result in fewer emails going to spam and more opens.
Ask for engagement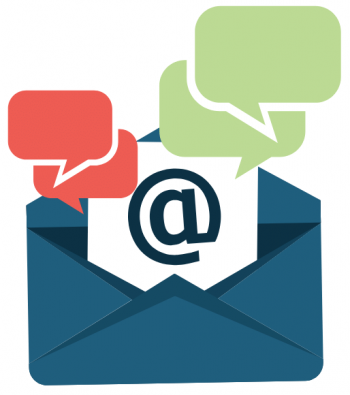 In your emails (especially the earlier ones), ask them to reply. You can do this by asking them a question about themselves.
When they reply, they are telling their email filtering system that this is someone I care to interact with. And when they do that, there will be a higher chance of your emails getting to their inbox.
This also serves another purpose. By getting them to engage with you, you are able to connect with them at a somewhat deeper level.
AND you can also gain great insight into who your subscribers are (depending on what you ask). It's a beautiful thing.
Prune your email list
Don't you just LOVE the idea of having a HUGE email list? Imagine having 100K subscribers. Man, that would be awesome.
Well, it's only awesome if they're actually engaging with your stuff. If only 1000 of those 100K subscribers open your email, you'll be more likely to go to spam.
Email services are getting smarter. And the more they see that people don't engage with you, the more likely your emails are to get flagged as spam.
For this reason, it's a good idea to have a system for pruning your email list. If your open rates are way below the benchmarks, it's a good time to start pruning.
But before you prune, go through a re-engagement sequence. This involves sending a series of 2 or 3 emails to the people who never open your stuff. Make sure to use titles that are interesting enough to get them to open them.
Let them know that by opening the email, they are indicating that they want to stay on their list. But also give them the opportunity to unsubscribe.
Once you've gone through your re-engagement campaign, go ahead and prune.
Test your emails before sending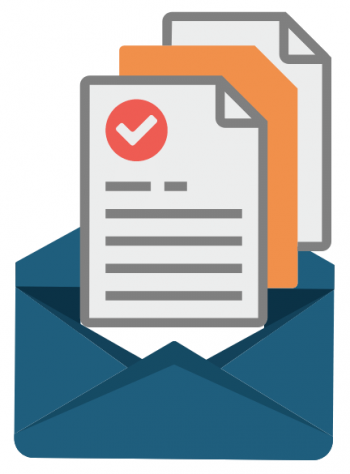 This is a ninja tip that most people never heard about. Did you know that you can test your emails before sending them?
Yes, you can, using a service like Glock Apps. This service will allow you to send your emails to them to test it before sending to your list. They will give you a report on how your email will perform with all the major email services.
If it's likely to go to the promotions tab in Gmail, they'll tell you. If it's likely to be flagged as spam, they'll tell you.
Then you can work on the email some more and retest it. Once it gives you the green light, you know you're good to go. You know that your email will be likely to reach most people's inboxes. And that's exactly what you want.
Let's wrap this up
So there you have it. Seven things you can do to increase your email open rates. Go forth, send email and conquer.
Tools/Resources/References