Do you want to know how to network in a way that grows your blog?
Wish there were simple tactics you can use to get you in front of an audience?
In this episode, you'll discover how Robert networked his way to 3 million monthly page views.
Listen to the episode
Who is Robert Farrington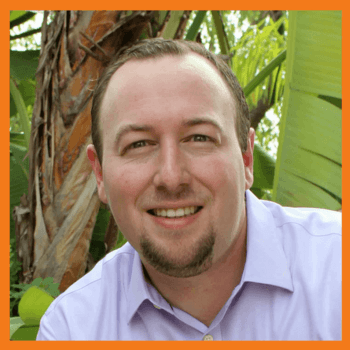 Robert is a Millennial Money Expert and the Founder of The College Investor.
He's on a mission to help millennials get out of student loan debt and start building wealth.
He also helps parents make smart choices about college financing options and navigating the complex world of paying for school.
They also recently wrapped up a student loan debt movement. Their readers were able to pay off or get rid of $1.4 Million in student loan debt in one month.
Robert's Story
From a young age, Robert loved finances. Get this – at the age of 13, he wanted to do his own taxes.
Now I don't know about you, but I'm 37, and I still hate doing taxes.
But because he was so passionate about topics related to money from a young age, he wanted to blog about it.
So he started The College Investor in September of 2009. The idea was to share random thoughts about investing.
After blogging about investing for a while, his blog still wasn't taking off.
But then something interesting happened. He ran into a difficult situation related to his student loan debt.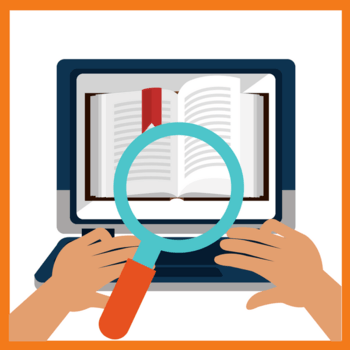 Since he was also a blogger, he decided to share his story in a blog post.
The response was unlike anything he'd ever experienced. He started getting engagement and comments on that post.
A lot of people started asking him about that topic.
Since it resonated with people so much, he started a gradual shift to focus on student loan debt.
He kept using audience feedback to refine the focus on his blog.
When he started, his content was 90% focused on what he wanted and 10% of what his readers wanted.
Today, those numbers are opposite – more reader-focused.
How he grew The College Investor
Robert started focusing on learning how to blog and grow an audience.
He followed other personal finance bloggers to see what they were doing. He learned about setting up social profiles and commenting on other blogs.
But what REALLY helped him to grow was networking in three ways:
Networking with other bloggers online.
Networking with other bloggers at live in-person events.
Connecting with the media.
The result was a lot of growth and a wealth of opportunities.
How to network with bloggers online
One of the things Robert did was to connect with other bloggers in the personal finance space.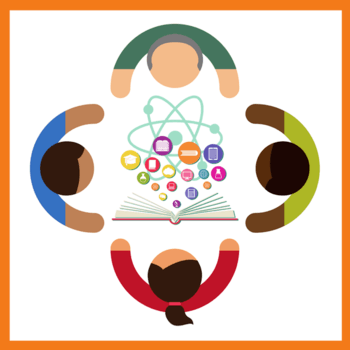 In the beginning, he did this via the Yakezi Network. Today, he connects with bloggers online via FinCon and Rockstar Finance.
But he didn't haphazardly do this. There was a method to his madness.
Here's what he recommends:
Create a lot of content
Robert recommends creating three pieces of content weekly for a year.
By doing this, you will:
Be ahead of MOST bloggers with content creation
Prove to yourself that you can do it.
Provide your readers with fresh content consistently.
Engage with, leave a comment and share 3 other bloggers' content daily
Robert started doing this with other bloggers in his space. These were the bloggers he met as a part of the networks he joined.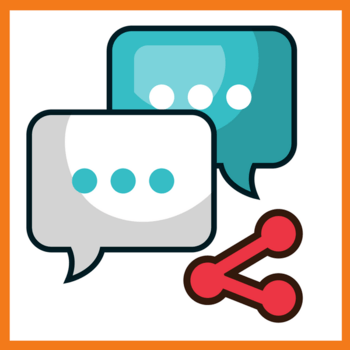 He also followed bloggers on Twitter to connect with them there.
His recommendation: Use Google to find blogs in your industry. Also, don't limit yourself to blogs. Look for YouTube channels, Instagram accounts, and even Medium blogs.
The goal is to connect with content creators in your niche.
One major lesson he learned that it isn't always about connecting with big names.
Don't ignore the smaller people in your space. Those same bloggers might be the next big bloggers.
By connecting with them early, you get to grow with them.
How to Network with Bloggers at Events
Networking in person was also a big driver of growth for Robert. He recommends seeking out conferences in your industry.
After hearing about FinCon multiple times, Robert decided to make the investment.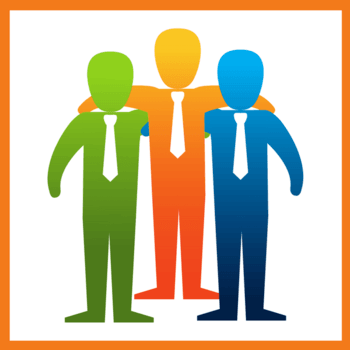 Here's what Robert recommends when trying to leverage conferences:
Go out and say hi to everyone (as much as possible).
Start the conversation before getting there. Connect with other attendees and speakers on social media before the event. Or shoot them an email.
Always try to go to lunch and dinner with people at the event. This will allow you to connect at a more intimate level.
Keep conversations going if they are going. Don't be too concerned with leaving an excellent conversation to attend a session.
Follow up after the conference. This is something most people neglect, but it can pay off in huge ways. Reach out to the people you met and ask if you can help them with anything. Ask if they have anything they'd like you to share with your audience.

Pro tip: Take advantage of the airplane ride to write notes on the people you plan on following up with. Make a plan for how you plan to follow up.
How to network with the media
Networking with the media has been the biggest growth factor for Robert's blog.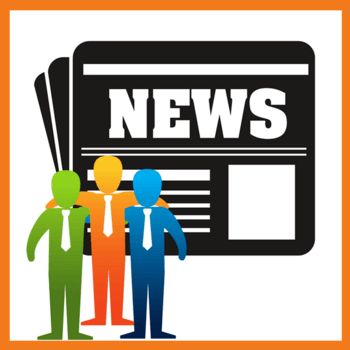 You get the exposure plus the potential for relationships that carry on into the future.
Also, sharing your media hits with your audience helps to build your credibility.
Robert recommends using Help a Reporter Out (HARO). This is a service that connects journalists with specific sources. It's a great way to land potential media opportunities.
Here are his tips for leveraging HARO well:
Sign up to get their daily emails from journalists looking for specific sources.
Get on their general list that sends out all source requests. You can also choose to sign up for specific categories.
When you see a relevant source request, send your pitch QUICKLY. Journalists are often on a tight deadline and will usually go with the first good source.
Pro tip: Answer the question and give everything they can want in that email. Journalists are busy. Make their jobs easy by giving them the ability to copy and paste.
The benefits of networking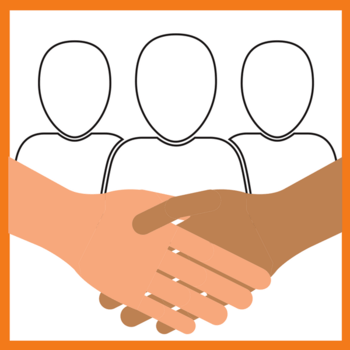 Robert has experienced all kinds of benefits as a result of networking. Here are a few examples:
His blog has grown a lot. When he started, he was getting about 100 page views daily. In February of this year, his blog had 3 million page views.
He has been featured in every major publication, and on the news (both TV and Radio).
He has landed a number of speaking engagements and paid gigs.
He has established some strong brand connection.
He has formed mastermind groups.
All in all, it has been hugely beneficial for Robert, and it can be for you as well.
So what are you waiting for? Go forth and network.
Resources Mentioned:
Infographic