Do you want to be a paid speaker?
Wondering how you can leverage your blog for speaking opportunities?
In this post, I will give you steps you can take to get paid to talk about what you love.
Listen to the episode
My first "speaking" gig
I remember it like it was yesterday. I had done an interview with Cliff Ravenscraft about how my job landed me my dream job.
He was so impressed with my story that he invited me to speak at Blog World.
He was in charge of the podcasting track and wanted me to be a part of a panel discussion.
The topic – How to leverage your podcast to land your dream job.
I was excited – my first speaking opportunity in this industry. And while it wasn't a solo session, it was a big step.
It sparked a flame inside of me and have lead to ripple effects related to my speaking.
Since then, I've had the privilege of speaking to audiences across the U.S. Caribbean and Australia.
Why you should consider public speaking
I know, I know – public speaking can be scary. In fact, according to the Statistic Brain Research Institute, 74% of people suffer from speech anxiety.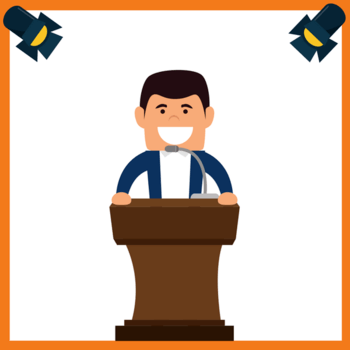 Ouch! That's a whole lot. But here's why you should consider facing your fear and stepping out into the world of speaking:
You can have an impact. If you're a regular reader of my blog, it's not all about the money for you. You are blogging because you want to have an impact. This is a great way to get deeper with a smaller audience and have that impact.
Increases your credibility. If you're growing a blog, credibility is a big deal. Speaking helps to increase your credibility.
Gets you in front of a very targeted audience. If you do it the right way, you will be speaking at events with your ideal target audience. This has the potential to open up all kinds of opportunities. I've landed coaching clients, consulting gigs and even more speaking opportunities by speaking.
It expands your network. Speaking at industry events is a great way to connect with people in your industry.
Added revenue stream. Yes, you can get paid to speak. It's a beautiful thing.
How to prepare to be a professional speaker
Ok, so let's assume that you're sold on the concept of becoming a professional speaker. How do you get the best bang for your buck?
Let's talk about what you should do/consider BEFORE diving in.
What do you want to speak on (be known for)?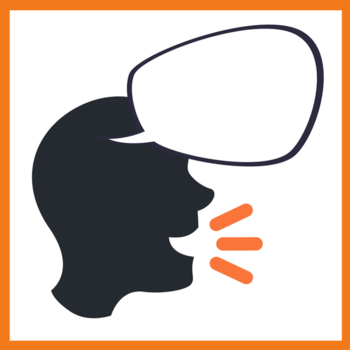 This is an important question to consider. Knowing this will determine everything else you do in your pursuit of a speaking career.
What is your expertise? How do you want to apply that to your industry? Get clear on these things.
How often do you want to speak?
This is something a lot of new speakers never think about. This is a BIG mistake – especially if you have a family.
Traveling takes a toll on you, your business and your family. How much can you sustain? How much is too much?
Make a decision and stick to it. If you're married, talk this through with your spouse.
Don't just let things happen. Come up with a goal and a plan. Then work that plan to get to your goal.
Do your research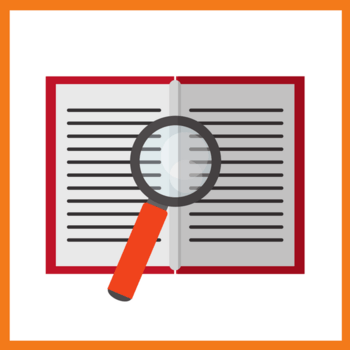 Who are the speakers in your industry? Do some Google searches to find out.
Where are they speaking? What are they doing online? What are they doing well? What could you do differently?
These are the kinds of questions that will help you figure out how to position yourself.
Create content
Did I really need to mention that? I mean, you're a blogger. You already know this.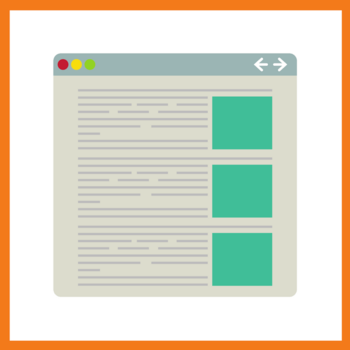 But it's so important that I have to mention it. Create the kind of content you want to be known for. And do it consistently.
Create that content for your blog and for social media.
I highly recommend that you use video and/or audio. These types of media give you the ability to practice your speaking. Doing this helps you hone your craft.
And of course, if you need help getting going with your blog, check out my Coaching Club.
Start speaking (for free)
Your next goal is to get practice. Start by preparing your talks. You can even start with one talk that focuses on what you want to be known for.
Start speaking for free at local events, classes, wherever you can. Apply to speak at relevant conferences.
You want to focus on improving your speaking skills through practice.
There's a great course I recommend call Heroic Public Speaking. It will help you improve your speaking skills.
Join a local Toastmasters. Take a video of yourself speaking and watch it after the fact. Analyse what you do and figure out how you can get better.
Gather your assets
As you start speaking, make sure to gather assets to use in your marketing. Videos, pictures, and testimonials can go a long way in helping you land great speaking gigs.
How to create the perfect speaking page
Ok, you have some speaking gigs under your belt. Now it's time to create the perfect speaking page. This is what you will use to promote your speaking, so let's talk about how to do it well.
Understand who you're targeting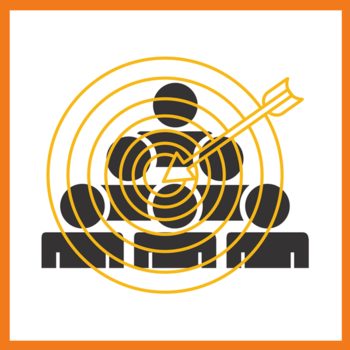 In most cases, your goal is to connect with the people who are putting on the events. These may be event organizers, school administrators, church leaders, etc.
You are NOT targeting the people who will be in the audience. That's important to realize.
Make sure your speaking page appeals to the right person. What pain points do they experience?
Here are some of the things you want to include on the page:
Why should they hire you?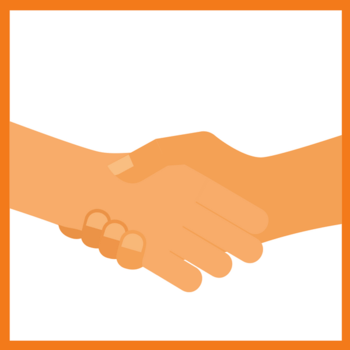 What value do you provide? What is your experience? What makes you unique?
Most importantly – How will you make their job EASY?
When they go to your speaking page, the answers to these questions should be OBVIOUS.
Use video
Video is an important element on your sales page. This is why you were collecting them in the earlier phase. Having a speaking reel is a great way to demonstrate your expertise.
Include parts of your talks that emphasize key points that align with your message.
Include what others say about your speaking. Include some of the answers about why they should hire you.
Your key topics
Include a brief summary of your talks (titles and descriptions). In your summaries, focus on the benefits for the audience.
Give a clear picture of what you will be delivering in your talks so they can know whether it's right for their event.
Testimonials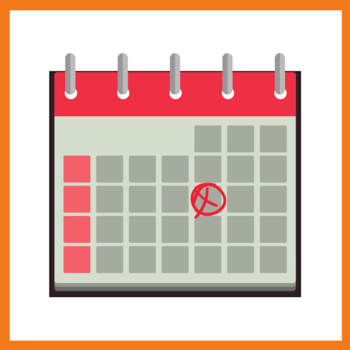 Include testimonials from your past speaking events. Testimonials from event organizers go a long way. But make sure to also include some from attendees.
Your speaking schedule
Do you already have events lined up to speak at? If so, add your speaking schedule to your page.
This will provide some social proof end encourage others to reach out to you.
Inquiry form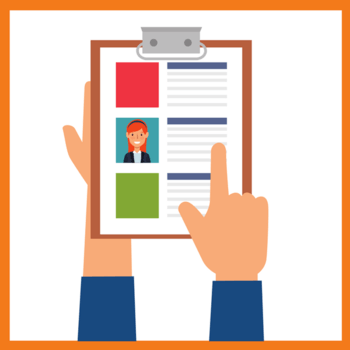 This is where you give them the ability to find out more information about you and your speaking. Add a simple form to collect their information. It should include things like:
Who they are
What role they have in the business/ organization/event
Details about the event
Optional: Budget info. This is one you can try out and see how it works. Personally, I prefer having a rate sheet that I send to them.
Should I include pricing info?
I recommend not including pricing information on your speaking page. People will often decide when they see a price. You want them to be fully equipped to make the best decision.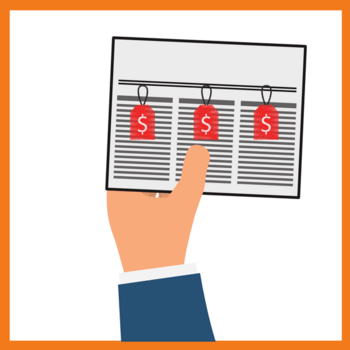 Let's say you charge $1,000 for a speaking event. There are a lot of event organizers who would say no immediately after seeing that.
But if you wow them first and THEN they hear the price, they will be much more likely to say yes.
If your communication is great and you show your value, not saying yes will seem like they are missing out.
Create a speaking kit with more details about the value you offer. In that speaking kit, include a pricing sheet.
Two examples
Here are two example of speaking pages you can check out:
Don't copy those pages. Use them as inspiration. Remember, you have to customize your page to the person you're targeting.
Start reaching out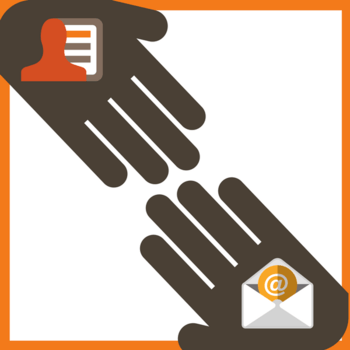 Now that you have everything set up, it's time to start reaching out. Here's what I recommend:
Create a list of ideal events. These are the events you'd love to speak at. You may already know what those events are. You may have to do some Google searches to find some. Do whatever's necessary.
Find key contacts. Who's the person that makes the decisions about who will speak at the event? Try to find that person. LinkedIn can be a great place to find this info.
Send your pitch email/message. Reach out to the key people with a relatively short message. Tell them who you are and what you do. Explain to them the value you'd like to provide the event. Link to your speaking page for them to find out more.
Show up and give your all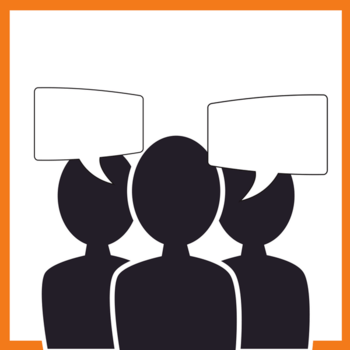 You've done all the prep work and have booked some gigs. Now it's time to show up and give your all. Deliver your best performance. You've had lots of practice now. Your goal is to WOW the audience.
While you're at the event, make yourself fully available to the attendees. Stick around to answer questions.
You never know what can happen as a result of those conversations. At my last speaking engagement, one of those discussions lead to me setting up a speaking tour in Asia next year.
Be pleasant and a joy to work with. Let all your conversations be positive and uplifting. Help as many people as you can.
The follow-up
The event is over, you showed up and put your best foot forward. It's not over yet.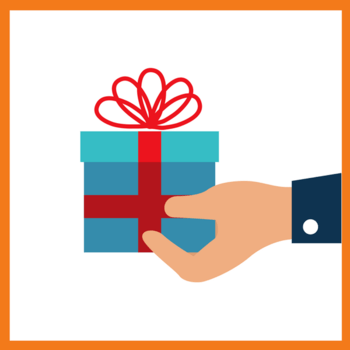 It may be for most speakers, but not you. Here are a few things you can do to help you stand out after the event:
Follow up via email and thank them for having you.
Ask them for any feedback related to having you at the event. You never know – this can lead to a great testimonial.
Let them know that you'd love to work with them in the future.
Ask if they had any referrals or recommendations for other events you should work with.
Send them a gift. Yes – an actual gift in the mail.
Update your speaking page
We're at the last step in the process. You now have another great speaking engagement under your belt.
It's time to update your speaking page. Add this event to your experience. Include relevant testimonials.
Of course, you may have to pick and choose what you add to the page, but keeping it up to date is important.
Over to you
I would love to hear from you. Have you started speaking at events yet? Is this something you plan on doing? Go ahead and share in the comments below.
Resources Mentioned
Infographic