Do you find yourself struggling to build a blog while working full-time?
Do you have little kids at home and feel like you can't ever get anything done?
In this episode, I talk with Marcus Kusi. And he shares how he was able to build a successful blog while working full-time with Toddlers.
Excuses . . . Be gone!
Listen to the episode
Marcus' Story
Marcus immigrated to the U.S. from Ghana. After marrying his wife, he found himself unable to work due to not having a green card.
While going through the legal process to get his green card, he needed something to do.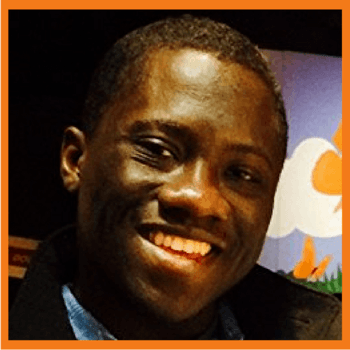 Fortunately, he stumbled onto two books that changed his perspective on business.
Those two books were The $100 Startup and Entreleadership. Through the $100 startup, he saw that people were starting businesses for under $100.
While being in a challenging financial situation, Marcus saw hope. If others could do it, so could he.
His monthly budget for personal money was $5. So Marcus did what most people wouldn't do.
He saved that $5 for four months and used his accumulated $20 to start a business.
Based on his research, he saw that people were making money selling stuff online.
As a college student, he knew a lot about textbooks. So Marcus decided to buy books on eBay and sell them on Amazon.
It took a lot of work, but with his $20 investment, he was able to make $20K in his first year.
When he got his green card, he was finally able to start working part-time. This eased their financial burden a little.
His wife also gave birth to their first child that year, which added to the complexity of their lives. But he kept plugging away.
In 2013, he was able to ramp things up. Their 3rd bedroom was full of textbooks, and he did it all. He was the buyer, seller, packager, shipper and customer service representative.
And his efforts paid off. He made $48K in his second year of business.
Starting their blog
Marcus started learning about blogs back in 2008. But he didn't know too much about how they worked.
In 2013, a stranger came up to him and his wife in a grocery store and made a profound statement. He said that they gave off a peaceful vibe.
At home that night, they thought about it and concluded that they had a peaceful relationship.
They thought about what they could do with that to help others and decided to start their blog. Our Peaceful Family was born.
Through that blog, they shared their story to encourage other families. Since they were still newly married, they decided to focus on newlyweds.
And they've been helping families ever since.
Turning the blog into a business
In 2014, they realized that they could make money from their blog. They started reading articles online on the topic.
They also started listening to podcasts and found out about Pat Flynn.
When they found him, they saw his income reports. That's when they knew it was possible.
They also discovered Steve Scott and saw that he was a best-selling author.
They realized that they had a free ebook that people were downloading every day.
After thinking about it, they decided to sell that ebook and people started buying them. Now, they've written and sold 4 or 5 books, and their blog is making money.
How they grew the blog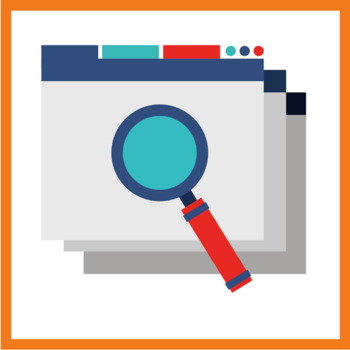 Marcus listened to my podcast and learned a lot about how to grow a blog from it. He knew that he could focus on many things, but that he had limited time.
So he decided to focus on creating great content and optimizing their posts for traffic.
He studied SEO and spent a lot of time learning how to write articles people wanted to read.
Here's what Marcus describes as the keys to writing great articles that rank well in Google:
Figure out if there is demand for it. Use the Google Keyword Planner to find that out. He looks for keyword phrases that have at least 1000 monthly searches. When you don't have lots of time, you need to make sure you're spending time creating the right content.
Write the article and make sure the content is practical and easy to follow.
Provide value. Yes, this is very important. Your content will be judged on the value itprovides. Make sure to overdeliver on this.
How to Build a Blog While Working Full-time with Toddlers
Here are Marcus' tips for building a blog while you have lots going on (like a full-time job and little kiddos).
Make sure your spouse is on board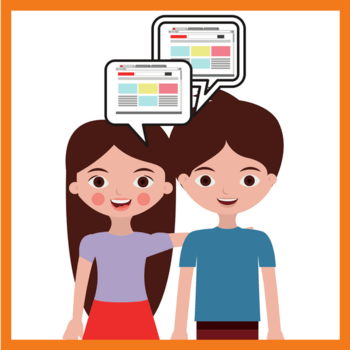 If your spouse is not on board with what you're doing, it'll be hard to make it work.
When Marcus first started, his wife didn't really get what he was doing. She did support his interest but wasn't all in yet.
But one month, his little side project made $500, which was more than they were paying for rent at the time.
At that moment, she knew it was real, and she became more supportive than ever.
Start your mornings off STRONG!
In 2016, Marcus discovered the Miracle Morning concept and applied it to his life.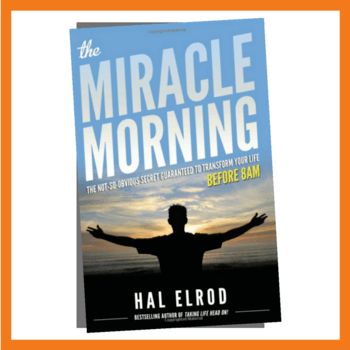 He Googled the miracle morning and found a worksheet that showed the practice. After going through the recommended 30-day challenge, his productivity skyrocketed.
Since then, he has been waking up at 5 am and going through a routine that works for him. Here's how his mornings look:
Wake up (at 5 am)
Turn off the alarm – he intentionally places this in a corner away from his bed.
Thinks about things he's grateful for.
Check sales for the previous night.

He does this to see if they are on track to reach their monthly goals.

Starts working on his to-do list
Focus on what you want to achieve (your end goal)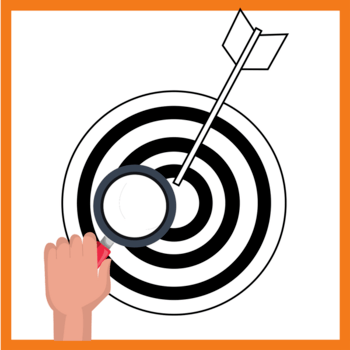 What do you want to accomplish with your blog? Decide that first. Once you've made that decision, you have to figure out what you can do to get there.
Work out a strategy. Will you create courses, write books, or do something else?
Marcus' goal is to be able to resign from his job, and he's well on his way to making that a reality.
So what about you?
Do you have a full-time job? What about kids? Or maybe you have a lot going on in your life? And are you trying to grow your blog?
Well, you are not alone. But here's the thing – it CAN happen. You have to make it happen.
Marcus, myself, and many others have done it. Will you?
Resources Mentioned
Books that changed Kusi's perspective on business:
Our Peaceful Family – Kusi's blog
Kusi's biggest influencers:
Google Keyword Planner – helps check for in-demand topics by checking how popular different keyword phrases are.
Infographic