Do you want to build a loyal audience of raving fans around your blog?
Well, then you're in the right place.
Jamerrill Stewart shows exactly how she was able to do this using her blog and YouTube channel.
Listen to This Episode
Who is Jamerrill Stewart?
Jamerrill Stewart is the creator of Large Family Table – where mega motherhood and real life meet.
As a mom of 8, she has full days of homeschooling, toddler chasing, and overworking her slow cooker until it begs for mercy.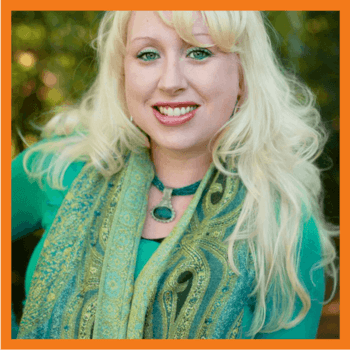 She doesn't claim to have all the mega motherhood answers figured out.
But she does share her journey to inspire other mothers who are on similar journeys.
What does she share?
Tips on homeschooling
Her large family life
Other tips and tricks on practical strategies for feeding a "herd" (of kids, that is).
Much more…
Jamerrill's Story
Jamerrill started a blog back in 2011. It was a simple hobby blog where she shared pics of family travel with her family members.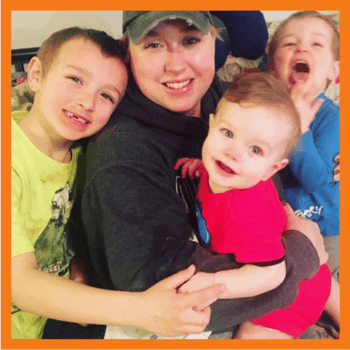 It was more of a creative outlet than anything else.
At that time, she also started curating content for a homeschool Facebook page.
During that process, she found herself reading a bunch of other homeschool blogs.
That's when a thought hit her – I could do this!
She knew she wanted to write a book on the topic. But to sell this book, she needed to have an audience.
So she started a blog called Holy Spirit-lead Homeschooling.
By the summer of that year, she had 10K people who liked her page and her blog got over 3K page views/day.
How did she do it?
She understood her audience.
She was homeschooling her kids, so had a good idea of what homeschooling mothers dealt with.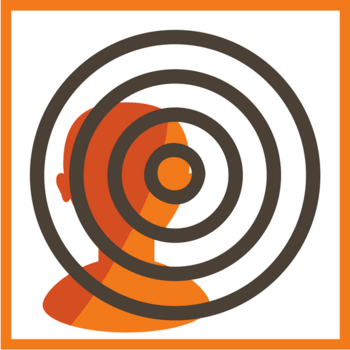 As a result, she focused on providing encouragement for those mothers.
She published LOTS of great content.
To keep providing value to her audience, she published a few times per week.
While her schedule wasn't consistent, she showed up often.
She leverage guest posting.
She knew that posting on other homeschooling sites could get her more traffic, so that's what she did.
Jamerrill started contributing to A LOT of homeschooling sites. And she leveraged those post by linking back to relevant resources on her blog.
She focused on LEARNING.
Because she wanted to grow her audience, she consumed content about blogging.
Using sites like Amy Lynn Andrews and Problogger, she learned as much as she could.
And then she followed that up with taking action.
She worked HARD!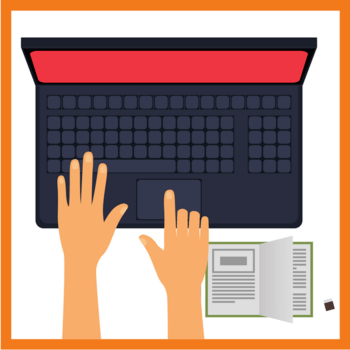 It's the thing so many people don't like to hear. Blogging takes work.
And even though Jamerrill had a busy homeschooling life, she worked a lot (and HARD).
At some points on her journey, she spent as many as 50 hours on her blog.
How? She worked in the morning before the kids got up, during nap times and after they went to bed.
Turning the Blog into a Business
At the end of 2011, she attended a blogging conference called Relevant.
She was also able to attend a mini-weekend mastermind retreat. There was one mom who made $10K selling a planner she created.
For the first time, she was seeing other bloggers actually making money.
She left those events inspired and determined to turn her blog into an actual business.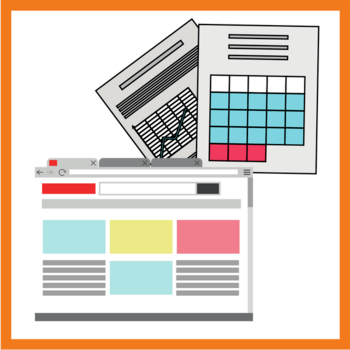 By that time, she was already spending 15 – 20 hours/week on her blog.
She came back home and prayed that God would show her how to make $3-400/month on her blog.
She woke up the next morning with a business plan.
She had decided start a new site to refer people to Kindle books about homeschooling.
She called that site Kindle Homeschool (Now Free Homeschool Deals).
By recommending Kindle books as an affiliate, she started making money.
In her first month, Jamerrill made as much as her house payment.
By her 3rd month, the site's income equaled her husband's salary.
By month 6, it brought in twice as much as her husband's salary.
How? A combination of affiliate deals, recommending freebies and Adsense.
It took a lot of work, but by June 2013, her husband came home full-time.
Large Family Table
By the summer of 2015, she started to slow down (but not by choice).
As a result of working so hard at a desk for so long, she suffered a neck injury.
Jamerrill went from working 50 hours to 25 – 30 hours/week.
There was a lot to do, but Jamerrill hired help and trained people to work on the site.
By that time, she felt like she was missing her voice and knew she had to do something about it.
That's when Large Family Table was born. Today, this is her main focus.
Growing a Loyal Audience of Raving Fans
I brought Jamerrill on the podcast because of how much her audience loves her.
As bloggers, we want our readers to come to know, like and trust us. When that happens, we are able to help them more and are able to build solid businesses.
Her audience started with her on her first adventure into homeschool blogging. They then moved with her to Free Homeschool Deals and continued on with Large Family Table.
They consume her content like it's going out of style and are hyper-engaged.
Here are Jamerrill's simple tips for growing a loyal audience of Raving Fans…
Get real with your audience.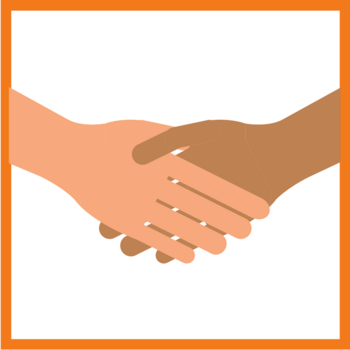 There are so many bloggers out there who try to make themselves look perfect.
In a world of contrived perfection, Jamerrill prefers to get real.
When you do well, be real.
When you make mistakes, be real.
One mistake Jamerrill made was naming her site Kindle Homeschool. Now obviously Amazon owns the Kindle trademark and what she did was illegal.
Did she know it at the time? No. It was a mistake. Did she hide that from her audience?
No, she did the opposite. She wrote an article and titled it "I have egg on my face, but God gets the glory".
Share your journey.
People don't connect with brands, people connect with people.
Your goal isn't only to get people to buy. It's to get them to connect with you. That's how they become loyal fans.
How will they connect with you? By seeing themselves in you.
How do they see themselves in you? When you share your journey.
Chances are your audience experience similar things to you. Chances are, they have similar struggles.
Share those stories. Share those struggles.
One of the first vlogs she ever did was "Mommy, who broke your neck".
Was it all pretty? Nope. But it was her journey.
Expect a slow and steady long game.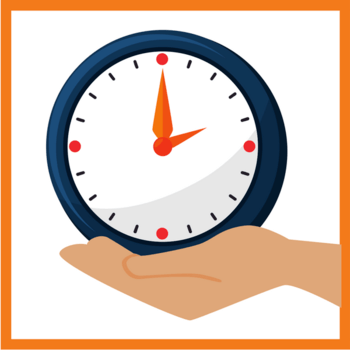 Loyalty doesn't come overnight. It's the result of providing value and connecting with your audience over a long period of time.
But if you're real with your audience, share your journey and provide value to the right niche, you'll win.
That's contrary to what a lot of internet marketers teach, but it's the core of what I stand for.
And I'm glad that Jamerrill was able to come on the show and share a little bit of her journey with you.
The Blogger Dream Team
Jamerrill is a part of the Blogger Dream Team. This is a mastermind group that I launched recently for top-performing bloggers.
We do have slots available right now and I'd love to have a conversation with you to see if we're a right fit.
If you are a top-performing blogger that would like to take things to the next level, I want to invite you to apply here.
Resources Mentioned
Infographic