How do you build a profitable personal brand and turn that into a successful business? Are you trying to build a personal brand with your blog?
Do you want to leverage that personal brand to build a profitable online business?
If so, you are in the right place. In this interview, Chris Ducker shares his best tips to help you make that happen.
Listen to This Episode
Who is Chris Ducker?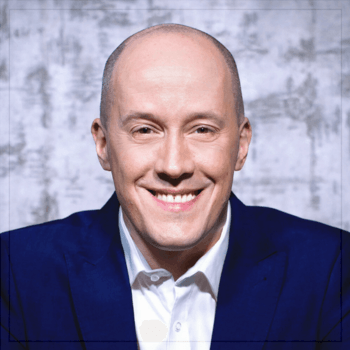 Chris Ducker is the bestselling author of Virtual Freedom and founder of youpreneur.com—the entrepreneurial mastermind community that helps experts become the go-to leader in their industry.
A serial entrepreneur, Chris has built several businesses since venturing into the world of entrepreneurship in 2004, which today collectively house over 450 full-time employees and generate a multi-seven-figure annual revenue, worldwide.
A highly sought-after keynote speaker, trusted international business mentor, blogger, and podcaster, Chris is featured regularly in Entrepreneur, Inc., Success, Forbes, The Huffington Post, and several other key media outlets.
Chris recently relocated back to the UK after many years based in the Philippines, and now lives with his wife and four children in Cambridgeshire.
Why "Youpreneur-ship"?
A few years back, Chris came to a realization. After building successful business, he analyzed who did business with his companies.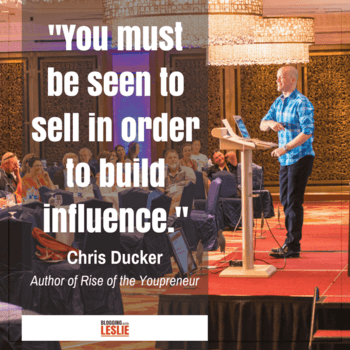 What stood out was that those people only did business with his companies because of him.
They had to buy into him before they could buy into what he had to offer.
That's when he saw the power of a personal brand. He was able to build his businesses because of his relationships.
Relationships are important and we should treasure them. What we do, as bloggers, centers around this concept.
And you build those relationships of trust by showing up and providing value.
But to do that, there is one element that's needed.
"You must be seen to sell in order to build influence" – Chris Ducker
How to Build a Profitable Personal Brand
Let's assume that you're convinced about the power of building a personal brand.
Let's say you understand that this can help you build a profitable business.
The next question is – How do you do it? Here are Chris' tips:
Start with Defining
You have to start by defining who you are and what you want to be known for.
Chris recommend doing the Youpreneur self-awareness test. Get a paper and draw a line down the middle.
On the left side, create your "flatter yourself list". Write down all the things you are good at.
On the right side, create your "keep it real list". These are the things you are not so good at.
This exercise will then become the blueprint for you to follow. Your goal is to do more of what you're good at and less of the other stuff.
Start Creating Content
It's time to start creating the content that you think your potential audience wants to see/hear.
If you keep at it, you will notice that in 6 months, something magical will take place.
Your audience will start talking back to you and sharing things like: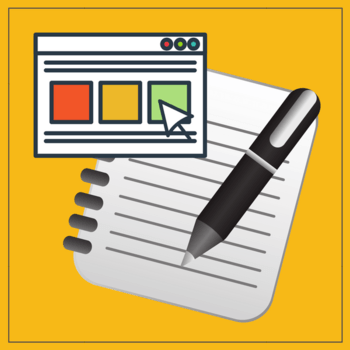 What they need help with
What they struggle with
What they enjoy
What they don't enjoy
As you get that feedback, you can start refining your content and create more of what they want.
Your goal is to become somebody's favorite content creator. Once you are 100 people's favorite, you can build a business.
Spread Your Message
It is important to have a media company mindset. Now that you have your content, it's time to get the word out there.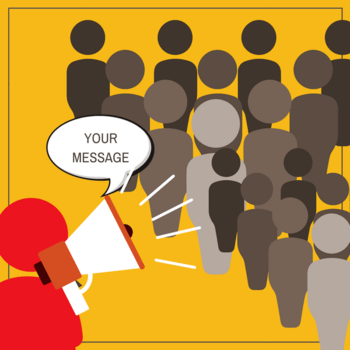 Some important questions to ask are:
What kind of authority do you want to be?
Why is it important?
What does that look like?
How can you spread that message going forward?
Once you have explored those questions, it's time to get personal.
It's important to get to know your community members personally by GENUINELY caring.
The more you comment using a multimedia mindset, the more of an impact you can have.
Instead of responding to a tweet with a simple tweet, do a 15-second video reply.
Send thank you cards. Do the simple things that stand out more than the usual things everyone else does.
Listen to your Community Members/Audience
This is a very important part of business that a lot of people ignore.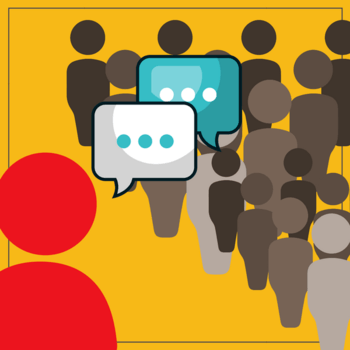 Your community should be the people who shape your business through their feedback.
Your role is to be the problem-solver. And if you do that well enough with enough class and substance, you will be blessed to put a price tag on your solution.
Start creating the solutions to the problems your community tells you about.
This can be as simple as coaching/consulting or more involved like a membership site.
And if you need more…
It's obvious that Chris knows his stuff. And fortunately, he has put together a great book that walks you through this process in great detail.
If you are trying to build a profitable personal brand business, I recommend for you to grab a copy.
The Rise of the Youpreneur is available wherever books are sold. But, I highly recommend you grab it from his site, because there are some sweet bonuses available.
Infographic