I received an email from someone yesterday with the following question – "How do you keep from feeling run down between teaching and running your biology site?" This is a very important and valid question. It's so important that I decided that instead of just responding to him via email (which I did briefly), I would write this post dealing with the challenge of balancing a full-time job and having an online business.
The Pursuit of Balance
When I first started making money online in January of 2008, I was so exited. My debt was being reduced at a significantly faster rate than ever before, I was able to buy things that I just thought about buying and my wife and I were able to travel more. It was a great thing. However, it was not always a smooth process.
There were times where it seemed as if if I wasn't working at my job, I was spending every moment attached to my laptop. I'm not exaggerating when I say that sometimes it would be hard for me to break away from the laptop to eat and use the restroom. The results of this aspect were terrible:
I was exhausted. It takes a lot of mental energy to do what I was doing and although I wasn't being physically active, my body was starting to feel as if I was lifting weights all day.
It was consuming my life. I did nothing else.
My relationship with my wife suffered. My wife would be trying to talk to me and I would be too busy. She started feeling those effects very strongly and finally voiced her concern.
At the time, I was running a large Freebie Trading forum, with over 35,000 members, a network of 6 Incentivized Freebie Websites, this blog at iamlesliesamuel.com, and my Biology Website. Of course, this was in addition to teaching Biology 1, Physics, Geometry, Algebra 1/2 and Consumer math at my school. When my wife let me know how she felt, it became glaringly obvious that something needed to change. This was my most important earthly relationship, and I was letting the pursuit of financial freedom get in its way and it was definitely NOT worth it.
The Meltdown
At a certain point, I decided that it wasn't worth it. Money is great, but not if it costs too much. I didn't want to reach a high level of financial success and then realized that I lost everything I cared about. There are so many example of rich miserable people and I didn't want to be one of those, so I decided to stop. And when I say stop, I mean STOP! I was so tired and frustrated with my internet business that I almost wanted to smash my laptop on the ground. Of course, I didn't, because it's a Macbook pro, and MACS ROCK! (sorry about that, lets get back to the story).
I no longer managed my forum or the network of freebie sites. I no longer updated my blog. I didn't develop any products and didn't care to work on anything. I needed a break to focus on what was important to me – my relationship with God and my relationship with my wife.
The Awesome realization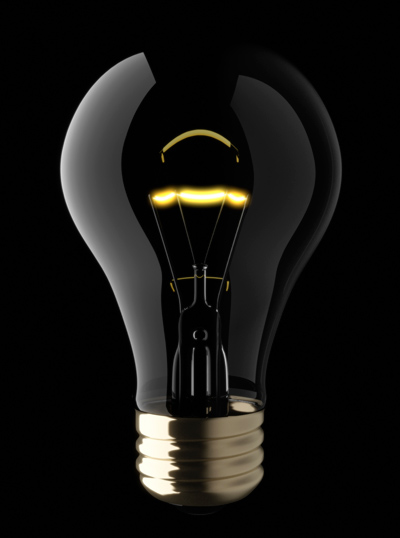 When I stopped working at building my online business, I was surprised at what happened. I was no longer working on my business, but I was still making money. No, I wasn't rich or anything, but I was still making anywhere between $500 and $1000 based on the effort that I had already put in. It was then that I realized that my business didn't NEED me to be constantly doing stuff in order to succeed. At that time, it was as if a lightbulb turned on in my mind.
I also realized that if I took the right kind of action in the right way, I could set my business up in a way that would continue paying me passively. Not only that – I looked around at some of my mentors and they were making much more money than I was while doing significantly less, and became determined to continue building my business in a way that would set me up for long term success, while not compromising the relationships that mean the world to me.
How to succeed in your online business
In order to keep this simple, I'm going to focus on 5 tips that I try to implement that help me be effective in my online business without becoming too overwhelmed. I'm also going to give you examples of how I've applied these concepts in my business. If you implement these 5 tips regularly, you will be heading in the direction of success.
Tip #1: Have a clear well-defined goal. What are you trying to accomplish with your online business? Are you trying to inspire a group of people? Are you trying to reach a certain monthly income? Write down your goals, whatever they may be. If you don't have a clearly defined goal, it's going to be difficult to decide what is important and what isn't.
Be as specific as possible and set deadlines for yourself. For example, one of my goals is to reach a stable income in my online business of AT LEAST $10,000 per month by the end of next summer.
Tip #2: Eliminate the unnecessary. Once you have a clear well-defined goal, it's time to get rid of anything that leads you away from that goal, and reduce time spent on things that don't help you reach that goal. How did I do this? I'll give you an example. When I looked at where I used to spend a significant amount of time, I realized that I was spending too much time watching tv. I don't care how good I am at watching tv, nobody will decide to pay me for it. So I decided to limit myself to watching 1 show a week. (Right now that show is The Event. IT ROCKS).
I've also decided to reduce the amount of time I spent checking email, browsing the web, chilling on Facebook, and instant messenger. You'd be surprised at how much time you can spend on these things without even thinking about it, if you actually sit down and take an inventory of where you spend your time.
Tip #3: Focus on the actions that help you reach your goals. This sounds simple, but it's something that most people don't get right. I know it's true because I didn't get it right either, and sometimes I still don't get it right. When I looked at where my business was, I realized that I wasn't focusing on the things that help to grow my business. However, I've changed that since. I realized that my highest value tasks were making video training, producing content and making information products.
So I switched gears, stopped focusing on a bunch of other things, whipped my butt into shape and produced the 7 Day Bootcamp. Now I'm working on some others behind the scenes and my business is growing faster than it ever did before.
Tip #4: Focus on one thing at a time. This is something that I never did right and it really amazes me how well it works. I used to think that if you want to accomplish a lot, you need to be a great multitasker. Wow, was I ever wrong. In fact, all the research indicates that multitasking is extremely inefficient, even among people that think they are great multitaskers. Yeah, I know – I didn't believe it either, but it's true.
When I wake up in the morning, I right down a list of three tasks, and then I focus on the first task until it is finished. When that is completely finished, I move on to the next task. By doing that, I was able to increase my productivity significantly.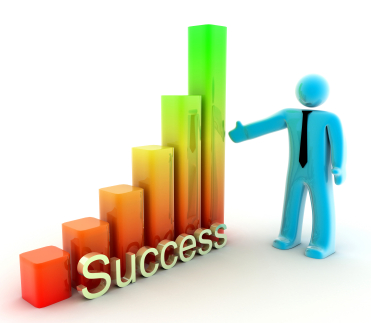 Tip #5: Follow success. You've set your goals and know exactly where you want to be. Chances are there are people who have paved the path for you by accomplishing the goal that you have for yourself. The great thing about the internet is that there are many people who are willing to share HOW they reached their goals.
Find that person and follow what they do. Trying to reinvent the wheel is unnecessary and just takes too much time and effort. You might as well do what has already been tried and tested.
I have mentors that I follow that have helped me to grow my business much faster than I would have ever been able to do on my own. Sure, it has costed me financially. However, the financial gains far more outweigh any investment I've made to date, or will make in the future, as long as I'm smart about it. Find your mentor(s) and follow what they do.
Bonus Tip: If you have been following me for a while, you probably already know what this tip is – TAKE ACTION. The road to success is paved with individual steps. If you aren't actively DOING something each day to help you reach your goal, then you need to reevaluate what you are doing and make the changes NOW so that you can reach your goal.
There is no shortage in room for success. If you want to be successful, you can do it. Don't let anyone tell you otherwise. If there are people who try to convince you that you shouldn't pursue your goals, go back to step two and apply it to them 🙂
Your Comments
Does this post resonate with you? What are the things that hold you back from success and what are you doing RIGHT NOW to deal with those things and get on the path to success? A great way of bringing about that change is to share it with others. The comments section below is a good place to share, so go ahead and leave a comment. If you are reading this via email, click here to leave a comment.