Are you wanting to go all in with video on YouTube but find that it takes too much time?
Maybe you know that video is the future of the internet, but you get stressed out whenever you think about creating a lot of video content.
Listen to This Episode
In this episode, I share practical ways to speed up the process so that you can create YouTube videos quickly.
Video is the Future
I know what you're thinking. Video is the present. And yes, while video does account for a lot of what we consume today, I believe that this will be more true in the future.
In an interview with BuzzFeed News, Mark Zuckerberg said "We're entering this new golden age of video . . . I wouldn't be surprised if you fast-forward five years and most of the content that people see on Facebook and are sharing on a day-to-day basis is video."
But it's not just Facebook. All of the major social media platforms are investing heavily in Video.
Why YouTube
I recently decided to go all in on YouTube. In fact, I ended up setting a pretty aggressive goal of getting to 100K subscribers in a year.

Challenging myself to get to 100K subscribers on YouTube
This was not an easy decision, especially since I've been pretty vocal on how important a platform Facebook is.
But there are three factors that played into my decision to go all in on YouTube.
YouTube is the second most popular search engine in the world.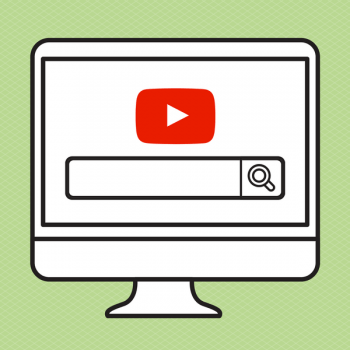 People go to YouTube to learn how to do things. They go there and search for things related to just about every industry.
If you can establish your channel as an authority channel on their platform, you set yourself up to be exposed to a new audience each and every day.
Your videos have a LONG shelf life on YouTube.
I started a Biology YouTube channel back in 2010. While I haven't uploaded ANYTHING to that channel in years and even sold the channel recently, it continues to get TONS of views solely based on those videos that I created a long time ago.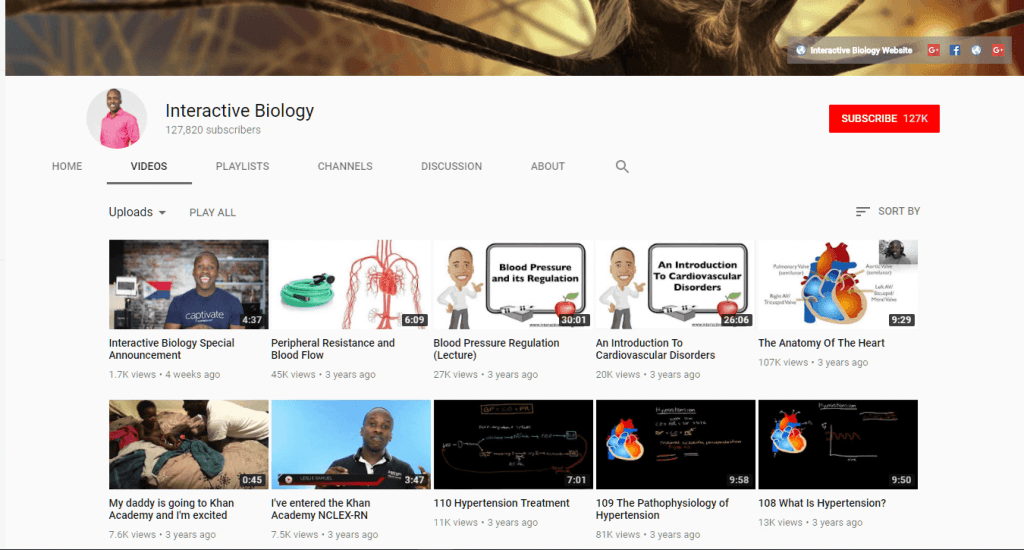 Interactive Biology YouTube Channel
This is a beautiful thing. When I post a video that does well on Facebook, it will get most of its views within a very short period of time and then disappear into oblivion. Since people never visit oblivion, they never see the video again.
I don't trust Facebook.
Yes, I said it. I don't trust Facebook (I hope Zuckerberg isn't reading this).
They have a sneaky habit of giving you a lot of exposure when they are launching something new and then tweaking their algorithm to screw you over as soon as things get popular.
While I think that Facebook is a great platform that will continue to be important for bloggers and business owners, I would rather build my platform on a service that has consistently proven itself to be about the creators.
How to Create YouTube Videos Quickly
Creating videos can be a very time-consuming process. Trust me, I know. And I also know that if I'm going to be successful with creating a video every weekday, I will have to have a process that makes it easy.
I've been refining that process and that's what I'll share with you right now. Here are the steps.
Do a brain dump of video topics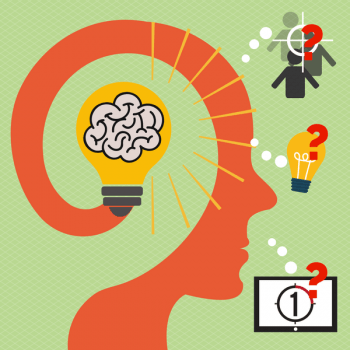 One of the things a lot of creators struggle with is coming up with topics to cover in their videos. However, I've found that if you just take 30 minutes to an hour to just throw out a bunch of possible topics, you often end up with enough content ideas for months.
So in this first step, I want you to do just that. Brain dump as many topics as you can think of for 30 minutes to an hour. Here are some questions to think about to help you come up with those ideas:
What is your target audience searching for?
What is your target audience struggling with?
What sequence makes the most sense?
What topics are trending in my industry?
By thinking through those questions, you'll quickly be able to come up with topic ideas.
All of the following steps I recommend doing in batches of 3 – 5 (or how many ever you think you will record in one sitting)
Do your keyword research to optimize your titles, descriptions, and tags.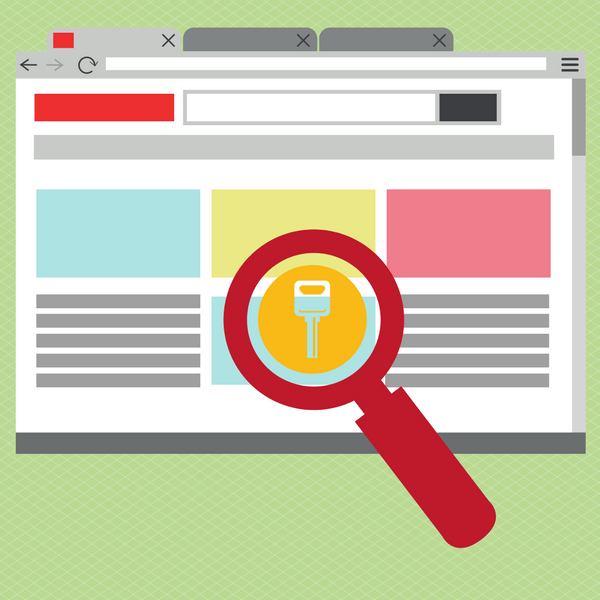 Optimize your titles, descriptions, and tags using keyword research
Once you have those list of topic ideas, it's a good idea to do some keyword research to solidify the topics and come up with titles and descriptions.
Remember – YouTube is a search engine. And if you optimize your titles, and tags for what people are actually searching for, you'll be more likely to show up in the search results.
You can use the Google Keyword Planner and/or YouTube search to see what people are actually searching for.
Pro tip: Use TubeBuddy to help optimize your videos and increase your rankings.
Create your thumbnails in advance
This is something that you can do yourself or you can get someone else to do it. I have a number of thumbnail templates where I can easily change images and the text to create an awesome thumbnail in a minute or two.
I use photoshop, but there are also great free tools like Canva and Adobe Express that work very well for YouTube thumbnails.
Create an outline for each video
It's always good to know exactly what you plan on covering in each video. This will help you to keep the videos concise while still delivering value.
If you're creating screencasts, then you can choose to create slides instead of (or in addition to) an outline.
Record 3 – 5 Videos in one sitting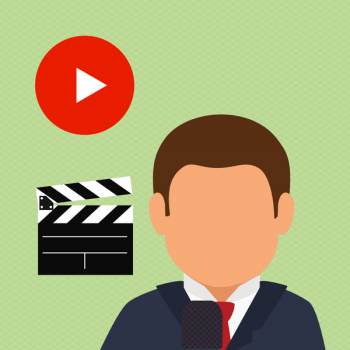 Recording your videos in batches will help you be more efficient. Here are some tips for faster recording.
Have a dedicated space for recording videos. This makes it super easy to just walk in, turn everything on, and then hit record.
If your video is simply a talking head (like mine), record in one take if possible. If you make a mistake, no problem. Just redo that section while continuing the recording.
Use claps and silence to indicate where you made mistakes. These audio cues can be seen in the waveform of your video editor.
Give yourself verbal cues for editing. For example, if you mess up on a section of your video and decided to change what you were saying, you can say something like "don't use this section". Then when you're editing, you will know to delete that part.
Batch record your b-roll if you plan on using b-roll. There are some b-roll shots that you will be using in multiple videos over time. Save yourself some time by grabbing as much of that footage as possible in one day. Then you can always use those over and over without having to create them from scratch each time.
Transfer video files to your computer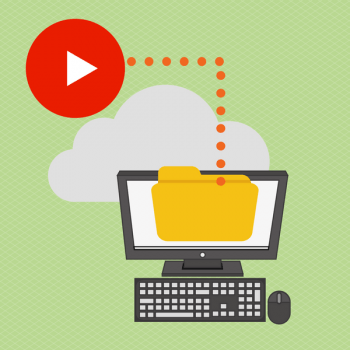 When you're making a lot of video, it's easy for files to get disorganized (or even lost). What you do when you transfer files to your computer can make your life much easier, or more difficult.
Here's what I recommend:
Create a new folder for each video and have a naming structure that will make it easier for you to find stuff. For example, I name my files with the date and a keyword or two. If I were doing a video for this podcast episode, I would call the folder 20170916_Videos Quickly. By doing so, I can easily see that that the video was created on September 16th, 2017 and it had to do with creating videos quickly. Alternatively, you can just use a number and keywords (i.e. 1_Videos Quickly).
Transfer all video files to the relevant folders. I create a folder called "Video" inside the folder for the project and place all raw video files in there. I then delete all the mistake files and rename them appropriately (i.e. Videos Quickly 1)
Edit your videos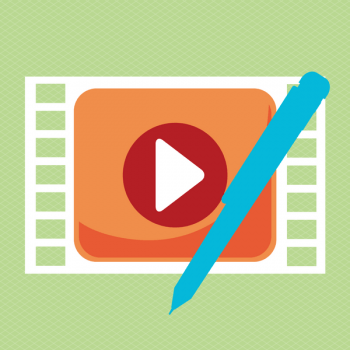 Editing can be a pain in the behind. Fortunately, I've found that there are things I can do to speed up this process:
Create a master template. I use Adobe premiere for all of my editing needs. So I decided to create a template that includes all recurring video clips (intros, outros, animations, etc), royalty-free audio clips, images, title templates and presets (video and audio).
Open the template and use "Save as" to save it as a new project in my new project folder.
Start editing at the end of the video and work your way to the beginning. Here's why. When you are doing multiple takes, the last take is usually the best one. If you use the last take, then you can easily delete all of the takes that came before without having to listen to the entire take.
Schedule your videos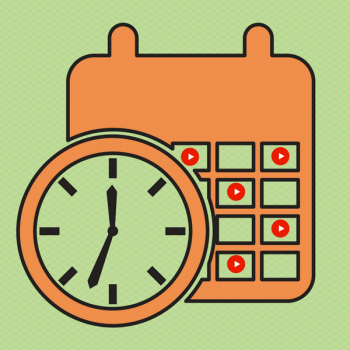 I love the fact that you can schedule your videos in advance on YouTube. Once you finish editing your 3 – 5 videos, you can upload them all, add all the titles, descriptions, tags and thumbnails, and then schedule them to be released on the appropriate dates.
That's it. If you follow the steps outlined above, you will become a video making machine.
So – how often will you publish videos?
Let me know in the comments area below.
Resources Mentioned
Infographic

How to Create YouTube Videos Quickly