Is blogging changing right before eyes?
Has social media made it harder or easier for us bloggers to build our blogs and businesses?
Where is this all headed?
In this episode, I share my thoughts on the future of blogging.
Listen to This Episode
Times Are Changing
For the longest time, a blog has been seen as a website that has written content posted in a reverse chronological order.
According to Wikipedia: "A blog is a discussion or informational website published on the World Wide Web consisting of discrete, often informal diary-style text entries ("posts")".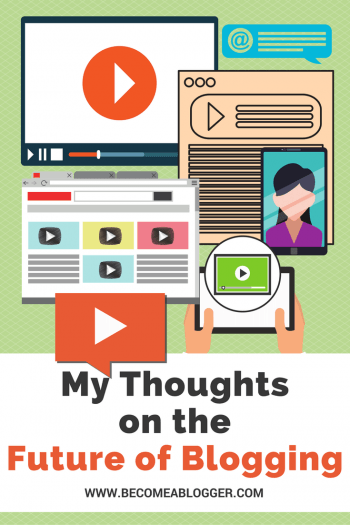 Yes, that is a blog. But as bloggers, it's time to look beyond that definitions.
Here's the reality – Times are changing, and yes – social media has changed the game.
That doesn't negate the importance of blogging. In fact, I would say blogging is becoming more important.
But the way in which we approach blogging needs to evolve with the times.
In the episode, I discuss recent announcements and changes from Facebook, YouTube and Twitter and outline how they will impact what we do.
I encourage you to listen to the episode to hear more on this and for my tips on how you should change what you do as a blogger.