Is your blog optimized for mobile devices?
Are you considering using Google AMP, Facebook Instant Articles or Apple News?
Listen to This Episode
In this post, we explore these new platforms and what they mean for bloggers.
The Research
In 2014, we reached a pivotal point in mobile device usage. According to Morgan Stanley Research, mobile device users surpassed desktop users.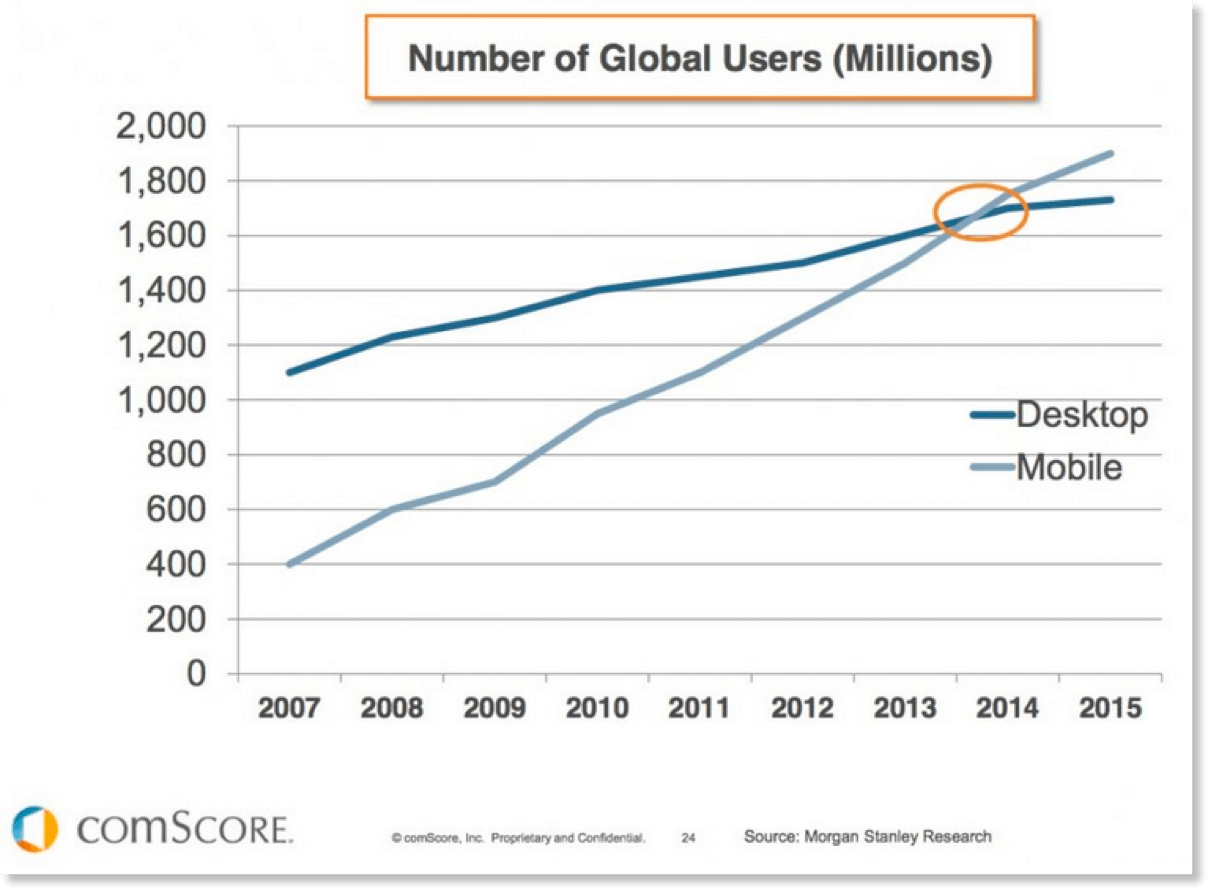 In October 2016, more users accessed the internet from mobile devices and tablets than desktops.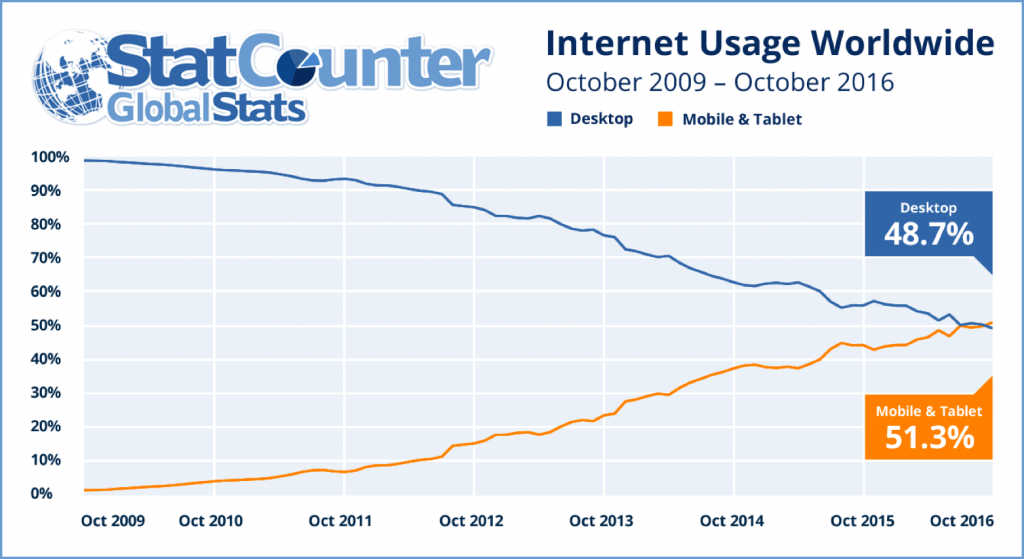 What this shows is that the world is getting increasingly mobile. This is a great thing, but there is one significant problem.
The Mobile Dilemma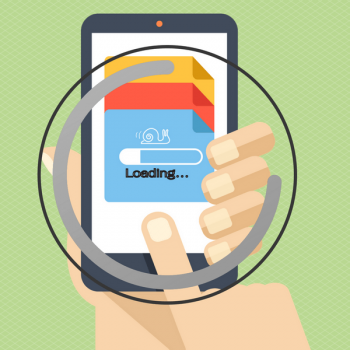 As much as users love using their mobile devices to access the web, the experience is slow.
The average U.S. retail site takes 6.9 seconds to load. The average link clicked in the Facebook mobile app takes 8 seconds.
And according to a study by Akamai, 40% of users will leave your site if it takes more than 3 seconds to load.
As bloggers, we need to be thinking about this as we think about our mobile users.
Google, Facebook and Apple
One thing for sure, the big players in the industry are paying attention to this mobile dilemma.
Google has rolled out Google AMP, Facebook has Instant Articles and Apple is going all in on Apple News.
It's obvious that these big companies are going all in on mobile.
They want to control the mobile browsing experience because that would be profitable.
Follow the general progression
It's interesting to take a step back and think about the general progression.
First, they announced these new mobile browsing experiences with select partners.
These partners are usually big media sites. This is a great way to "test the waters" and get lots of users engaging with these new platforms.
These partners usually get some special designation – the lightening bolt on Facebook Instant Articles and Google AMP.
After a few months of testing, they begin rolling it out for all publishers.
During these stages, there is usually a clear statement that there will be no preferential treatment for these sites.
However, data is collected and published to demonstrate how beneficial the technology is for users.
For example, Facebook has reported that Instant Articles load 10x faster, are read 20% more and 70% less likely to be abandoned.
With Google AMP specifically, there is already a demonstration of preferential treatment for big news sites using AMP.
Those sites get prominent placement in cards above the regular search engine results.
My prediction
These companies are building a strong case for why sites using their alternatives are good for users.
If they compile enough data to show that the user experience is better, the next logical step is to give users more.
In the future, these factors will play heavily into the algorithms.
This can be good for bloggers who use these technologies, but it does have some downsides.
What are the downsides?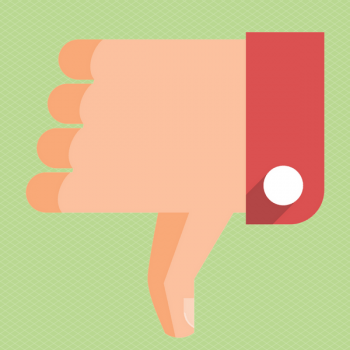 The biggest downside is that you are giving up some level of control with your content. Here's what I mean:
With Facebook Instant Articles, your content loads within the mobile app. People are no longer leaving the app to visit your site.
These platforms limit your design and branding elements.
There is no sidebar in these technologies. So your important banners and links in your sidebar won't show up.
They remove some code to speed up your site. This can result in certain features of your sites not working (i.e. some WordPress plugins).
One of the things I love about what we do as bloggers is that we are in full control of our blogs. Using these technologies, you are giving up some of that control.
While the technologies may be beneficial, it's often hard to trust these big companies.
Will they make changes in the future that affect our bottom lines? I guess that's left to be seen.
Google AMP vs Facebook Instant Articles vs Apple News
Now that we understand the goal of these platforms, let me highlight a few of the differences.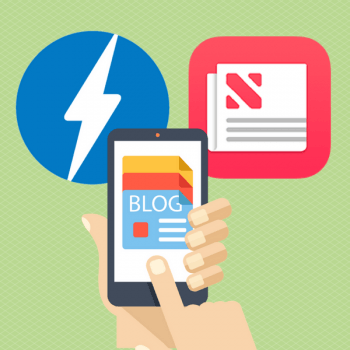 Difficulty: Of all three, Facebook Instant Articles is the most difficult to set up. Google AMP and Apple News are relatively simple to get going.
Hosting: Google AMP creates a separate version of all of your posts that's hosted on your own server. Instant Articles are hosted completely within the Facebook Mobile app. Apple News acts as an RSS reader pulling in your feed.
Analytics: AMP is tracked as a separate property in Google Analytics. Facebook uses their Facebook Insights. Apple News Publisher has it's own analytics.
Paywalls: AMP and Apple News both allow you to have paywalls. Instant Articles doesn't.
Multiple platforms: AMP is an Open Source project done in collaboration with many other companies. It isn't limited to Google and will be used by sites like Twitter, Pinterest and many others. Instant Articles works only within the Facebook mobile app. Apple news works only on iOS devices.
URLs: Google AMP creates a separate URL for each AMP post/page. Instant Articles and Apple News both pull in your content from the original URL/feed.
Interactivity: Facebook Instant Articles includes more interactive elements like slideshows, likes and comments on images, audio captions, autoplaying video, interactive maps and tap to expand images. The others don't. However, they do support media files.
How to Get Started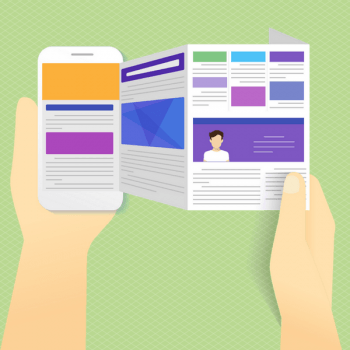 Now lets briefly cover how to get started on all three platforms. The following steps are for bloggers with a self-hosted WordPress site.
Facebook Instant Articles:
Sign up for Instant Articles
Install and activate the "Instant Articles for WP" Plugin
Connect WordPress to your Facebook Page
Develop and submit your sample articles
Start Publishing (manually or automatically)
Google AMP:
Install the AMP plugin
Create a separate property in Google Analytics
Install and configure the "Facebook Instant Articles & Google AMP Pages by PageFrog" plugin
Verify your implementation in Google Search Console
Apple News:
Signup for the Apple News Format in News Publisher
Wait for their approval (1 – 2 weeks last I checked)
Install the "Publish to Apple News" plugin
Connect the plugin to the Apple News API
Indicate Post types to publish to Apple News and configure appearance
My final thoughts
Yes, there are big changes coming to the mobile web, and blogging in general.
The worst thing we can do is to keep our heads under the sand and act as if nothing's happening.
My plan is to be proactive share what I learn with you.
If you do decide to experiment with these technologies, you should take a content-centric approach.
This is an approach that views your content as the important factor for growing your audience.
This view holds that it's important to get your content to your audience where they are, as opposed to a blog-centric approach.
It's essential for us to use that content to grow your email list. It's not enough that people consume your content. You want them to take the next step.
That's the step where you can provide them with more value. It's also the step that builds your business and not just these big companies' businesses.
Our goal is to figure out how to do this well.
A Few Questions:
What do you think of these technologies?
Will you use them for your blog?
What concerns do you have?
Resources:
Infographic