My wife asked me not to post that I was going to Social Media Marketing World last week.
She wasn't comfortable with my social media friends knowing that she was home alone with the kids.
At first, I was disappointed.
Listen to the Episode
I was going to be in San Diego at a SOCIAL MEDIA conference without posting about it on social media.
Then, I accepted it. It was what it was. Yes, I would miss out on some of the benefits of being at an event, but I would survive.
But something different happened – I didn't actually miss out. In fact, I got more out of the conference.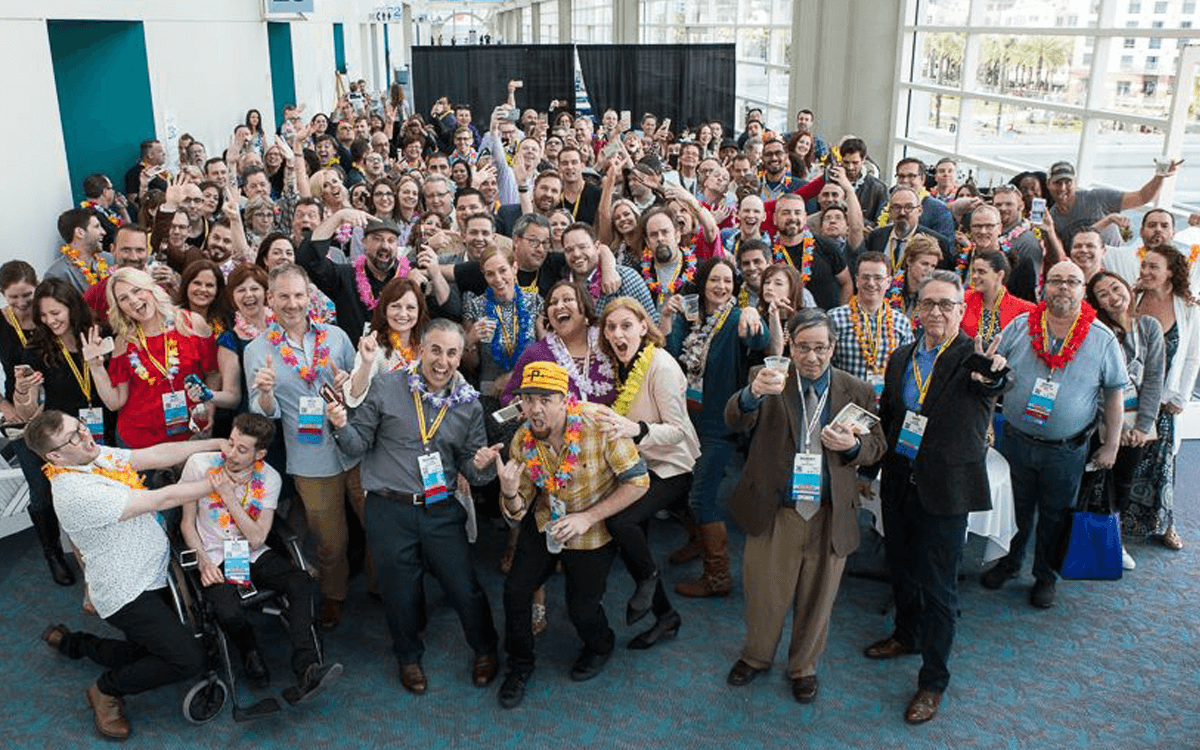 What I accomplished
The beauty of being at the conference without trying to share it with the world is that I was able to be present.
As a result, I was able to :
Connect with a few bloggers in a much deeper way than I would otherwise
Record 26 video interviews
Do some long-term strategic planning for my business
I can confidently say that this has been my most productive conference to date.
My Reflections:
When thinking back on my experience, there are a few things that stand out.
I'd like to share some of my reflections with you…
Being present is better than trying to be everywhere else.
This is something I touched on in my last podcast episode.
While at the conference, I had many different experiences.
Many of the attendees were trying to share the experience with everyone else.
Since I decided not to, I was able to embrace the moment.
I focused on the conversations I was having while eating instead of sharing pictures of my food..
I was able to look into the eyes of the people I spoke to and show them that what they were saying was important to me.
Instead of making videos at the parties, I was able to enjoy my dance.
Planning and goal-setting makes a HUGE difference.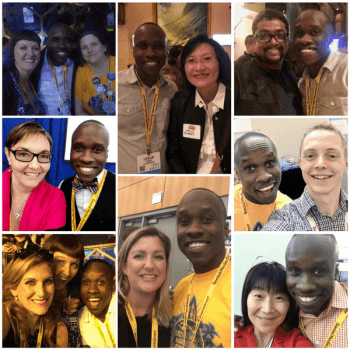 I've attended many conferences to date.
This was my most productive conference. Why? Because I had two very specific goals.
One goal was to record a bunch of interviews. My second goal was to connect deeply with a few specific individuals.
I accomplished both, and that will be big for my business.
Going deep is better than casting a wide net (for me).
There's one thing I've come to know about myself. I value relationships.
But not any kind of relationship. It's not just about knowing a bunch of people.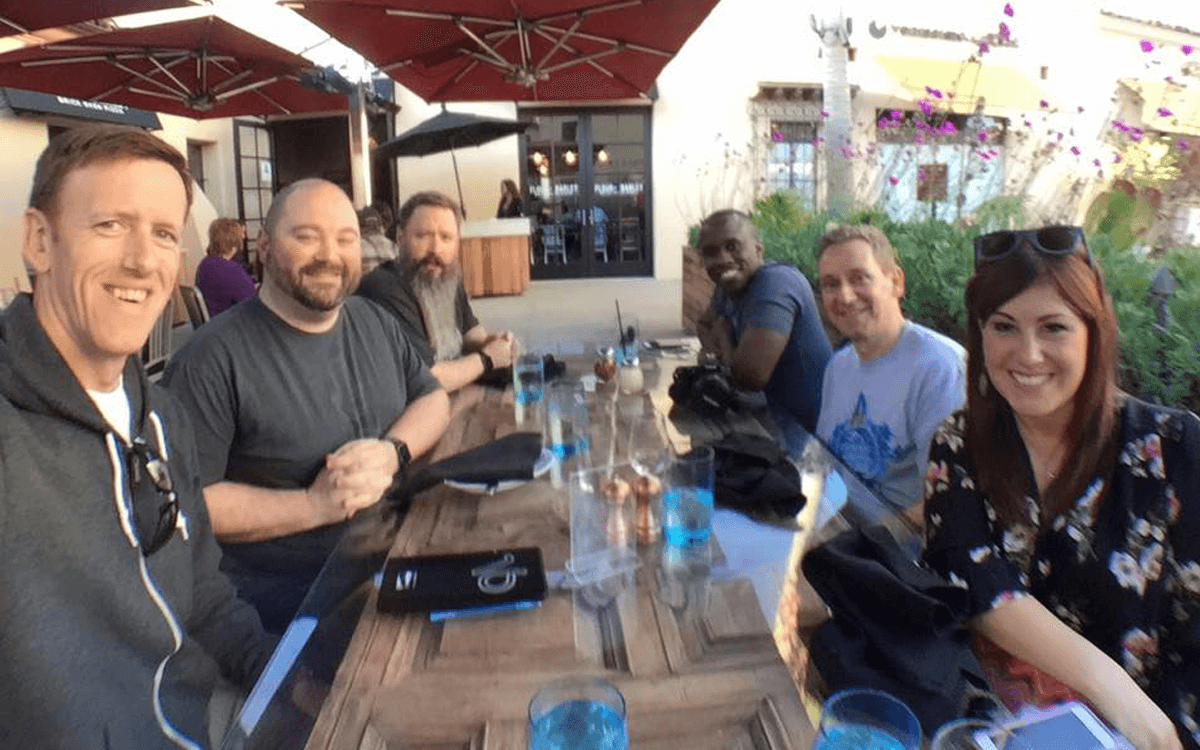 It's about getting to know a few people very well. My goal wasn't to walk away with tons of new relationships.
It was to nurture a few key relationships in a deep way, and that paid off.
It's important to have a vision.
I'm impressed by Michael Stelzner's vision for Social Media Examiner.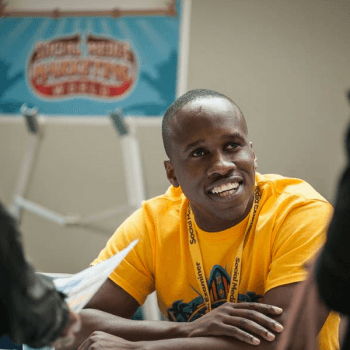 Their vision statement is "All we serve is quality and we serve all with excellence".
But it's not just a vision statement that is displayed on a wall somewhere. It's a commitment they've made to their audience.
It's a commitment that's reinforced in all meetings and in all they do.
This was tangible in all aspects of the conference and makes me want to strive to do the same thing in my business.
Pay attention to the details that align with your vision.
I know what you're thinking – this is obvious from the last point.
But what really impressed me is how this was emphasized even in the little things.
Here's an example . . .
One of the main focuses of the conference is on the importance of networking.
They had toothbrushes and toothpaste in all restrooms to help to make the verbal networking experience a pleasant one.
If that's not attention to detail, I don't know what else is.
It's essential to build a team.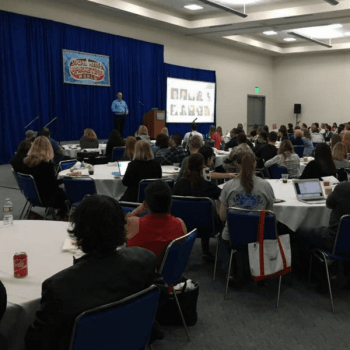 Social Media Marketing World is a HUGE event. An event of that caliber needs a strong team.
There were hundreds of people working to make the event a success.
As I build my blog, I want to focus more on building a strong, cohesive team.
Visuals are more important than ever.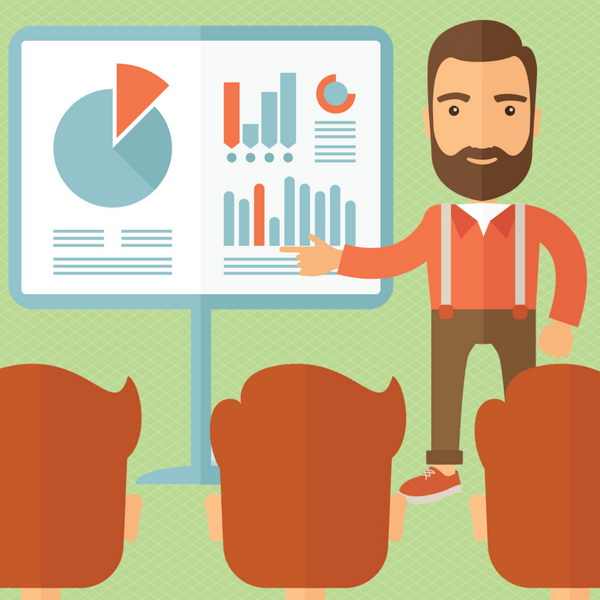 41% of marketers claim visuals are the most important form of content, more than blogging, videos and podcasting.
That's a huge deal.
I have gotten much better at focusing on visuals (as you can tell by this post). But I want to make it even more of a priority as I move forward.
Video, video, video (especially live).
There's a lot happening in the online video space, and especially with live video.
Video is something I enjoy doing and is an area that I want to spend more time on.
I've already been dabbling with live video, but you can expect to see more coming from me soon.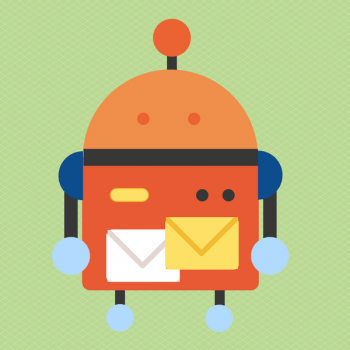 Messenger bots are the next big thing.
As much as I love my email list and still see it as one of my most valuable assets, open rates are declining over time.
However, messenger bots are still very new and the open rates are astonishing. It's something I've been experimenting with and will continue to do so.
As I learn, I will share with you.
Question for you
Of these nine points of reflection, which do you resonate with most? Let me know in the comments below.
Infographic