Episode: 291
Is your blog accomplishing the goals you've set for growing your business?
Do you ever feel like you are just floundering as you work on your blog?
In this episode, I will walk you through a step by step plan for how to optimize your blog for success.
Listen to the Episode
The Problem with Most Blogs
When I first started blogging, it was about freebie websites. Then, I evolved into teaching about blogging.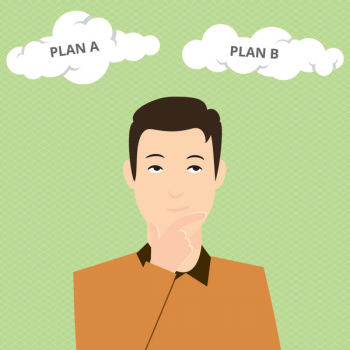 Over the years, I've made many changes to the content and structure of this blog. This blog is all about blogging (how meta is that).
With all of that, I've come to an interesting realization – My blog is not optimized for success.
This is a problem that I think most bloggers face.
We create content, create more content, add it to previous content, and continue plowing ahead.
The problem is that we don't think clearly about our business goals. This is reflected in the structure of our blogs.
The end result is that we end up with no clear path. And if there's no clear path, everyone wastes time and energy.
But from this point on, it's gonna be different. Because you're gonna listen to this episode.
Before You Optimize Your Blog
In order to really optimize your blog, you need to answer the following questions first:
What is your primary goal?
What is the clearest path to accomplishing that goal?
What are your secondary goals?
What are the clearest paths to accomplishing those goals?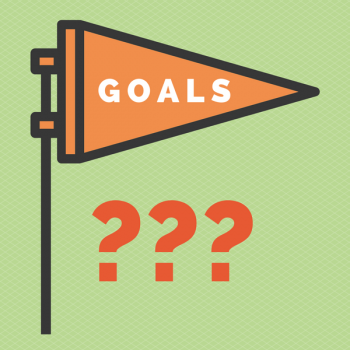 Generally speaking, if you're blogging as a business, your primary goal is to make sales.
This may be sales of your own product, an affiliate product, a service etc.
If that is the case, the clearest path is usually some variation of the following:
Someone finds a link to your site. The title is compelling enough that they decide to click through.
They consume your content and find value in it.
While consuming that content (or after), they see that you have a highly-relevant resource freely available.
They opt in to get access to that resource.
You follow up with content that helps them solve a specific, highly relevant problem.
It becomes clear that the next logical step is for them to make a purchase.
They buy.
You say Cha-ching while pumping your fist (and smiling).
ANY distraction from that path makes your goal less likely.
The Distractions
Here are just a few things that tend to be distractions:
Your content is hard to find
It's hard to determine what your blog (or content) is about.
Irrelevant content on your blog
Banner ads
They have to work too hard to find the next step
Let's walk through the steps that will help you minimize the distractions and accomplish your goals faster.
How to Optimize Your Blog for Success
IMPORTANT: Before we go into the steps, there's something I want you to understand. The things I lay out are what I consider to be ideal. However, no situation is perfect. Don't beat yourself up if you aren't doing every step.
Choose a Blog Name That Makes Sense
The name of this blog is Become a Blogger. Before doing anything else, you already have somewhat of an idea of what the blog is about. I teach you how to become a blogger.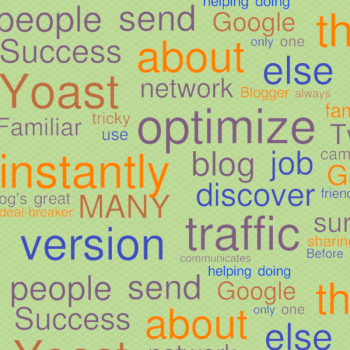 If possible, choose a name that communicates the value of your blog. Now, this won't always be possible, and it's definitely not a deal-breaker.
There are MANY successful blogs out there with made up names, and even blogs that use the name of the author.
Have a Tagline That Clearly States What Your Blog Is About
Whether or not your blog name communicates the purpose of your blog, you can always do that in your tagline.
Make this clear and your blog visitors will instantly understand your blog's purpose.
Install the Yoast SEO Plugin and Get Familiar with How to Optimize Each Post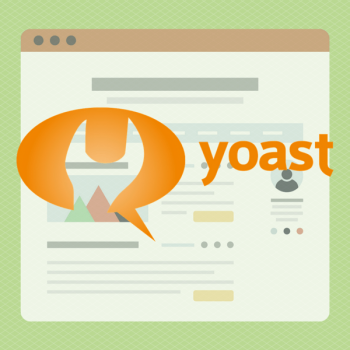 When Google is your friend, you are a happy camper. The search engine can send you lots of traffic on a daily basis.
Search Engine Optimization (SEO) can be a very tricky thing, but the best tool out there for bloggers who use WordPress is the Yoast SEO plugin.
If you aren't using it, install it, familiarize yourself with how it works, and use it to optimize all of your content.
You can also use it to optimize some basic social options like adding your Facebook Open Graph data, Twitter card data.
Install a Social Sharing Plugin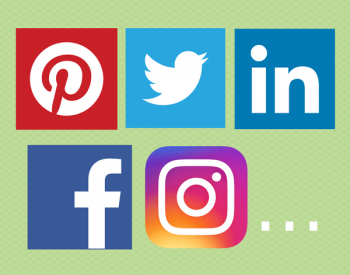 Do you spend time on social media (rhetorical question). Of course you do. And so do most of the people in your audience.
Social media is a great way for people to discover content, including yours.
Make sure your blog is optimized for social sharing using a social sharing plugin. The only one I recommend at the moment is Social Warfare.
I do that because it does a great job of helping you take control of how your content is shared on social media.
You can customize which images show on which social network, the copy in the tweets, and other details.
The have a free basic version and a premium version. If you can afford it, go with the premium.
Choose a Conversion-focused Theme
This is something I'm starting to emphasize more. There are many WordPress themes out there.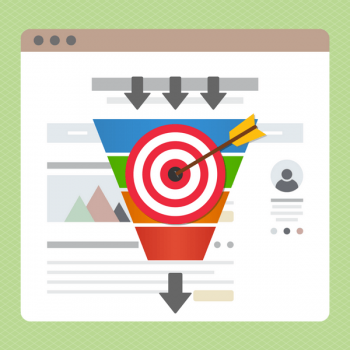 However, there are some that are optimized for getting people to take action.
An example of conversion-focused themes is ThriveThemes. It comes with all kinds of built-in features to help you get your blog visitors to opt in to your email list.
Their themes come pre-built with all kinds of fancy forms, call-to-action buttons and other features to get people to take action.
However, even if you don't have a conversion-focused theme, you can always use tools like OptinMonster or ThriveLeads to add forms, popups, etc to your site.
At a bare minimum, create attractive forms using your email marketing service and add them to strategic locations on your blog (more on this later).
Create a Lead Magnet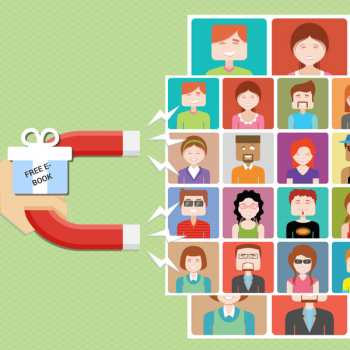 A lead magnet is a resource that you create to incentivize people to join your email list.
In order for it to be effective, it must be highly relevant to the experience they are having while on your blog.
Great lead magnets solve a specific problem. Fortunately, they don't have to be complicated. It can be a simple one-page PDF.
Make the Opt in a Prominent Feature of Your Blog
Now that you have your awesome lead magnet, it's time to make it very obvious that getting it is the next logical step. Here are some ways to do that.
Rework your home page. This will probably be the one of the highest trafficked page on your site. Instead of just letting it show your most recent posts, make the opt in the focus. You can also highlight a few other actions they can take that would be most helpful.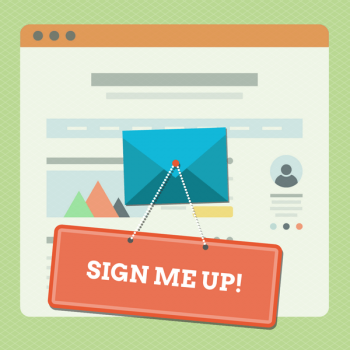 Place an opt in form in strategic locations like at the top of the sidebar, within your content, at the bottom of your posts, pages, and blog. The psychology here is that if they are consuming your content, they are being primed to take the next logical step. This step must be obvious.
Phrase your resource as a solution to a problem, not a benefit. People will be more likely to take action to solve pain points than to gain some benefit.
If possible, get a nice cover graphic. Visuals matter.
Optimizing the Follow Up
When someone opts in, they are saying "I'm interested". However, they can easily fall by the wayside or get turned off.
It is important to have a follow up sequence that nurtures them by:
Providing tons of value
Giving quick wins
Exposes them to the next logical step (hint: to buy something)
Dealing with Secondary Goals
Once you've made your primary goal clear, it's time to focus on your secondary goals.
Start by choosing one secondary goal (i.e. joining your Facebook group, making an affiliate sale, etc).
Once you've identified that goal, follow a similar procedure to determine the next logical step your blog reader can make to get closer to that goal.
Make that next logical step VERY clear/obvious.
Ruthless Elimination
Once you have determined your goals and are in the process of optimizing your blog, it's important to do something that may seem painful.
Analyse every element of your blog and ask yourself the following questions: How does this element help my blog reader take the next logical step that brings them closer to the goal.
If it doesn't, ruthlessly eliminate it. I know it sounds painful, but by making the path more clear, you'll be doing your visitors a great service.
How to Decide on Exceptions: Cost-benefit Analysis
Ok, so that was the theory behind having a perfectly optimized blog. However, no blog is perfect.
In fact, it can be very beneficial to make exceptions to the guidelines I covered in this episode.
Some distractions can be worth it.
For example, if you have enough traffic, you may be able to justify the distraction of having ads, because it brings in revenue to help you serve your audience better.
Do a cost-benefit analysis and make decisions on a case by case basis.
A Few Miscellaneous Points
There are two other things I want to mention that can help you optimize your blog:
Optimize your about page. This is another high-traffic page on your site and you should not waste the opportunity. Make sure to capture your reader's attention immediately and then make the next logical step VERY clear (the opt in).
Make it easy to contact you. In some cases, that blog reader may need additional convincing by being able to contact you directly. Make it clear how they can do that.
Let's end on a question
What ONE thing will you do to optimize your blog a little more? Let me know in the comments area below.
Resources Mentioned
Yoast SEO plugin – recommended SEO tool for bloggers
Social Warfare – recommended tool for optimizing social sharing
ThriveThemes – conversion-focused blog theme

Tools to help put up pop-ups and add forms to your blog:
Infographic