Episode: 289
Have you started planning for 2017?
Do you have specific goals that you want to accomplish with your blog in the new year?
In this episode, I will walk you through some actionable steps to help you plan for a successful blogging year in 2017.
Listen to the Episode
Reflecting on 2016
Before taking the journey of planning for 2017, it's important to look back at 2016. I recommend asking yourself two questions:
Question #1: What worked in 2016?
Think through all of the successes you've had during this year – big or small.
Write those things down. Doing this will help you prioritize what you will focus on in the new year.
In addition to doing some simple brainstorming, I recommend looking through your Google Analytics to see what traffic sources were effective.
In Google Analytics, go to "Acquisition > All Traffic > Channels".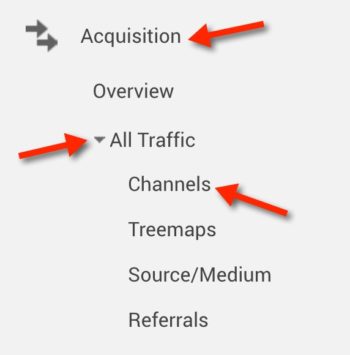 This will show you which traffic sources are responsible for the bulk of your traffic.
Then, click on "Social" to determine which social networks have sent you the most traffic.
Lastly, go to "Acquisition > All Traffic > Referrals" to find out what other sites or blogs have sent you traffic.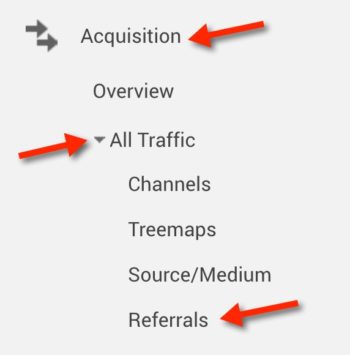 When it comes to growing your blog, one of the easiest ways to get leverage is by focusing on what's already working, instead of moving on to something new.
What didn't work in 2016?
Question #2: What didn't work in 2016?
Let's face reality. Everything you try won't work. And it's time to let some of those things go.
Think about what didn't work and make some of the tough decisions.
Create S.M.A.R.T. Goals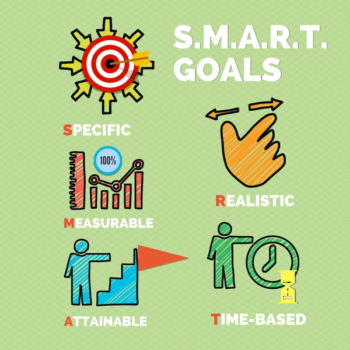 One of the things I work on with all of my coaching clients is creating SMART goals.
This is an acronym that goes as follows:
Specific: Don't say that your goal is to lose weight. Instead, say that your goals is to lose 30 pounds. Be Specific!
Measurable: Losing 30 lbs is measurable. Just stand on a scale and you'll be able to measure your progress.
Attainable: Yes, it would be nice to go from making $50 with your blog to making $1 Million in 1 year, but is that attainable? Most likely not.
Realistic: There's overlap here with the word attainable. Is your goal realistic?
Time-based: Instead of saying that you want to lose 30 lbs, say that you want to lose 30 lbs by December 31st, 2017.
Break down each goal
Once you've determined what your goals are, it's time to break them down. I highly recommend taking your yearly goals and breaking them down by quarter, month, and even week.
If you want to get all intense, go ahead and break it down by day. Losing 30 lbs sounds like a whole lot. Losing 7.5 lbs per quarter sounds way easier. And losing 0.6 lbs/week sounds like a walk in the park.
Breaking down each goal will make your goals seem more achievable.
How will you accomplish each goal?
Now that you've set goals, it's time to plan exactly what you will do to achieve each goal.
I recommend coming up with 3 things that you can do to help you accomplish each goal.
This is where the magic happens. It will give you an action plan for turning your dreams into reality.
In Conclusion
The year is almost over, and 2017 will be here in no time. Don't go into the new year blindly.
Instead, take the steps I outline in this episode to help take your blogging business to the next level.
Questions:
What is one of your SMART goals for 2017?
What is one thing you can do to accomplish that goal?
Go ahead and leave your answers in the comments section below.
Infographic