Who: Tim Schmoyer
Channel: Video Creators
Do you have a message that you want to share with the world?
Are you stuck trying to figure out what your message should be?
In today's episode, Tim Schmoyer (host of Video Creators TV) shares tips for finding your message and how to spread that message using YouTube.
Listen to This Episode
Inside This Episode
I first met Tim back in 2009, when we both got into the Freebie Trading scene.
He was running a youth and family blog but was also using his blog to advertise freebie websites, make some money and get some free stuff.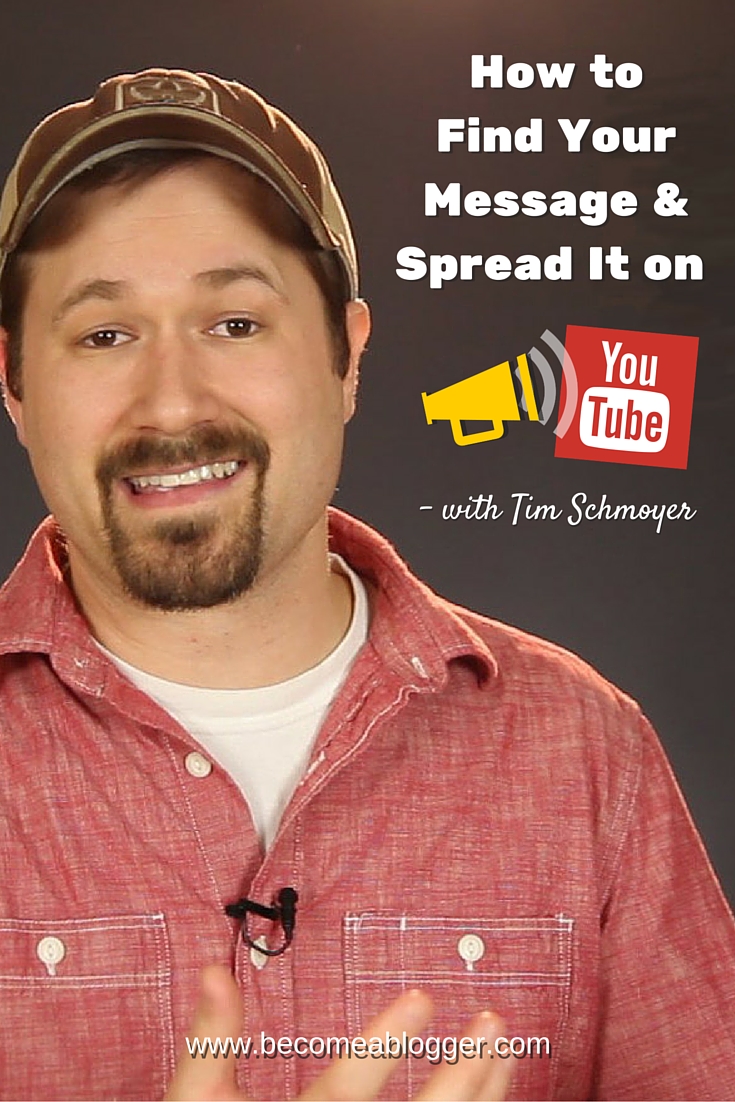 A lot has happened since then, and when I heard him on the Social Media Marketing Podcast, I heard him say something along these lines:
Every minute people watch your videos is a minute you have to impact someone's life.
The tagline for Become a Blogger is "changing the world one blog at a time" and when I heard him say what he said, I knew I had to get him on.
How to Find Your Message
One of the things many bloggers struggle with is actually determining what their message is. I asked Tim what steps he would recommend someone taking to solve this problem. Here's what he had to say:
Don't focus on the what. Focus on the WHY!

Questions to answer:

What's the motivation behind what you are doing (or want to do)?

What is your value proposition

Who is your target
Knowing these things will bring you closer to identifying your message.
How to Spread Your Message Using YouTube
Once you've determined what your message is, it's time to do your part to spread that message. YouTube is a great place to get your message out there.
Tim has had tremendous success with his YouTube channels and has also helped many content creators get their message out there using YouTube.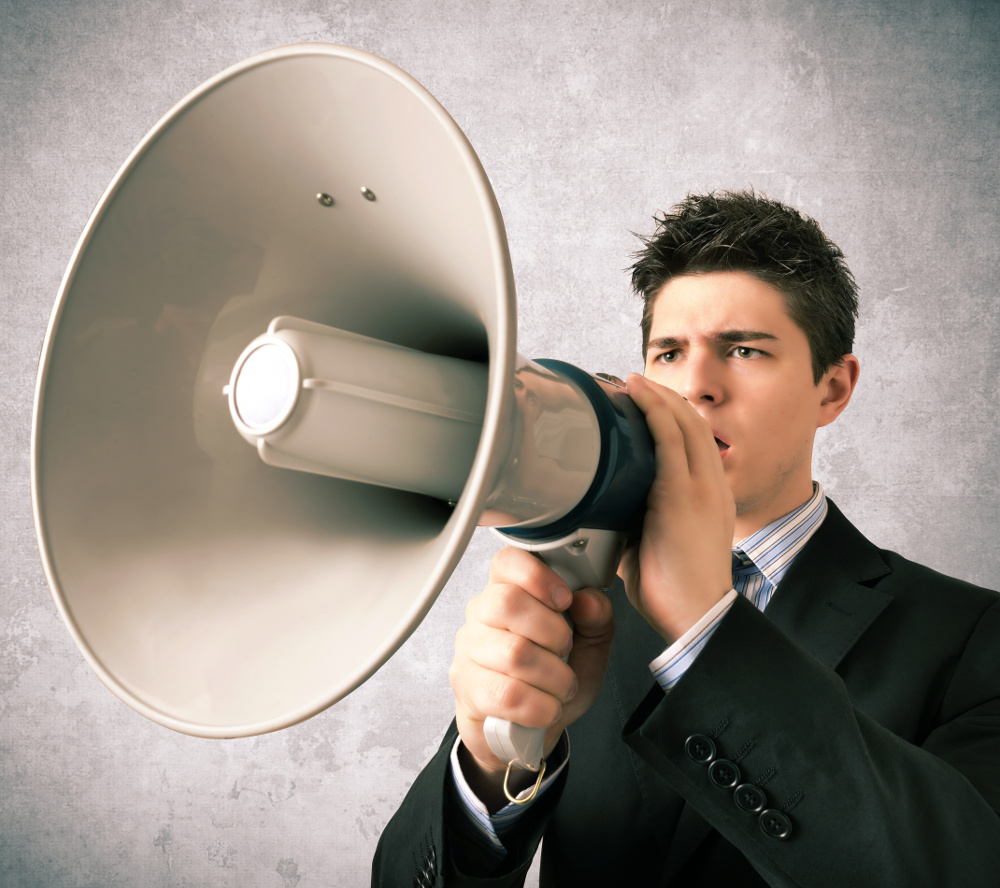 Here are some of Tim's best tips:
When thinking about the kind of content you should create, always ask the following question about your audience: How do I g

ive them what they want

in order to get them what they need?

In every video, give them the "what", but point back to the "why".

The biggest factor that YouTube pays attention to for ranking your videos is watch time. If people stick around through your videos and watch more after your videos, YouTube knows that you are delivering quality.

Hook the viewer in the first 15 seconds in a way that reinforces what they are expecting to get.

Deliver on your promise. Give the viewer exactly what they expect to receive.

Focus on the title and thumbnail.

Analyse videos that your target audience is already watching and reverse engineer those videos.

Much more . . .
How to Make Money with YouTube
In addition to sharing tips for how to spread your message using YouTube, Tim also shares the details of how he monetizes Youtube. Here are his different income streams:
Product sales

Consulting

Brand deals

Speaking

Licensing

Affiliate sales

Memberships

Live events (soon)
If you're looking to monetize YouTube, you want to listen to this episode. You will see that there are many options for doing this depending on what you're into.
Resources Mentioned
Two of Tim's YouTube income streams
Where to find Tim Schmoyer around the web:
Social Media Marketing Podcast – Where I heard Tim talk about YouTube Community Development
Infographic
Transcript
Some people just love being able to read along with interviews, or they might just prefer to skip the audio completely and just read through the transcript. Hey, if that's what floats your boat, it is all good. Here's the transcript just for you. 🙂